Profiles
Meet a Staffer: Heather Kane
On this page, we introduce you to people who help make 417 Magazine happen. This month, meet our art director, Heather Kane.
Photo by Kevin O'Riley
Jan 2015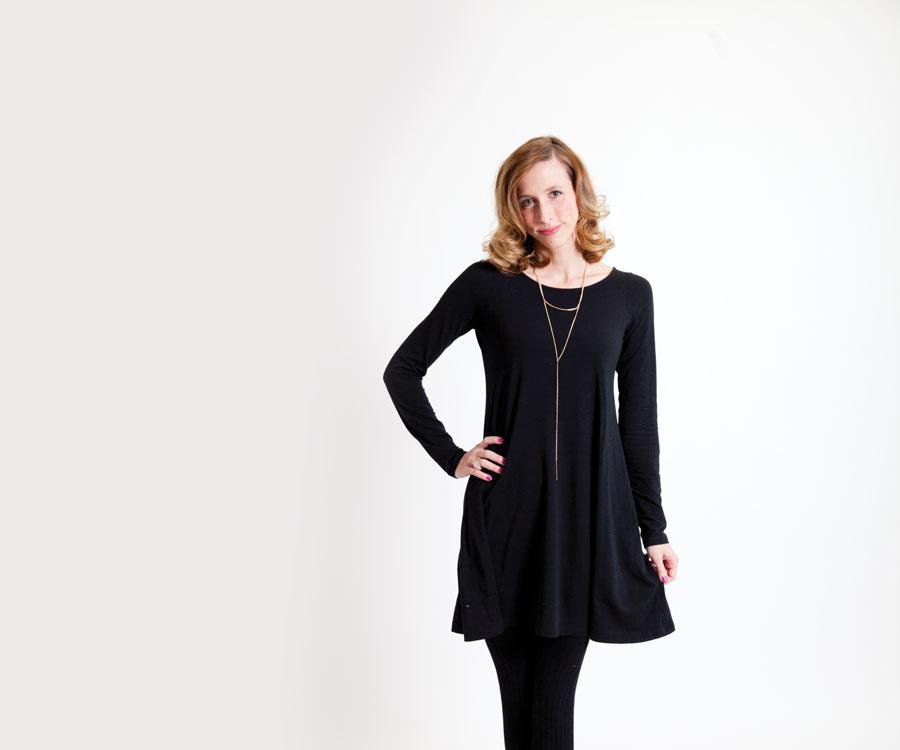 How long have you been working at 417 Magazine?
Six months.

Describe what you do at work day-to-day.
I create art presentations one week. I schedule photo shoots the next week. I art direct photo shoots for one week, and then I finally start designing the feature stories and the cover of the magazine. It's never a dull day!

Describe something from this issue that you're proud of.
I really enjoyed directing the shoots for this month's poverty series feature. It was something very different than the shoots I usually do. Working and talking to our sources was eye-opening and really left me feeling grateful.

What's your favorite thing you've ever had to do for this job? 
The style section is one of my favorite departments, and shooting the January style feature at Julie Blackmon's airbnb.com house was a blast. A pretty model, pretty clothes and a pretty location make for an easy breezy shoot. 

What's the weirdest thing you've ever had to do for this job?
I was the leg model for a style shoot, and I had to contort my body in positions I didn't know I was capable of (see p. 109). We got the shot, and it was totally worth it. 

What's your favorite thing to do here in 417-land?
I love the drive-in movie theater in Aurora, going on long drives around Turner Station, antique shopping anywhere really, and sitting in the little corner of the bar at Flame with a tasty martini and my best friend/sister. 

What's your favorite piece of magazine lingo? 
Illo, of course. I try and say it as much as possible. (Illo means illustration.)

What's your favorite thing to eat that you can only find in 417-land?
Spicy cashew chicken from Yen Ching in Ozark.

If there were a movie about your life in 417-land, what would its title be? 
No Pain, No Gain. The Story of SugarKane.

What celebrity would you most like to have coffee and conversation with? 
This is a hard one for me. So many creative women in the arts influence me. I guess I would want to sip tea with Paloma Picasso, the youngest daughter of Pablo Picasso. She is a French fashion designer and business woman. I would want to hear her stories of Paris in the 1970s, what it was like growing up with Pablo Picasso as a father and how she built her fashion empire.  She's pretty amazing.

Do you have a nickname in the 417 Magazine office? 
The G.O.A.T. (The Greatest of All Time). I'm pretty sure that's what people call me when I'm not around. 

What do you do in your free time? 
I have way too many hobbies. I love to paint, blog, sew, shop, volunteer and cook. And I host a podcast called the PoshCast with the coolest ladies I know. I am also an active member of the Junior League of Springfield. 

What's your dream vacation, and what five people would you take with you?
Paris! Venez avec moi, Le PoshCast!

What would you do if you won $1 million?
I have always been business-minded, so I would create a huge art center here in 417-land. I would have classes that focus on training artists and youth on how to make their love for art into viable businesses as well as create self-sufficient business models for non-profits. This would create new revenue for non-profit groups and give those in need a way to contribute and learn skills at the same time. Sigh. Someday!

What is your Facebook status right now? 
"The Nova is doing quite well with the cold! Purring like a kitten. What a pleasant surprise." 

What would your co-workers say is your most distinguishing feature at work? 
My wardrobe is probably my most distinguishing feature at the office. I don't dress up every day by any means, but everyone gives me a hard time when I don't take advantage of office dress-down days.