Life
More Than Books
When you need a cure for winter boredom, take your kids to any Springfield-Greene County library for a fun activity that keeps them warm and warms up the brain.
By Ren Bishop
Jan 2015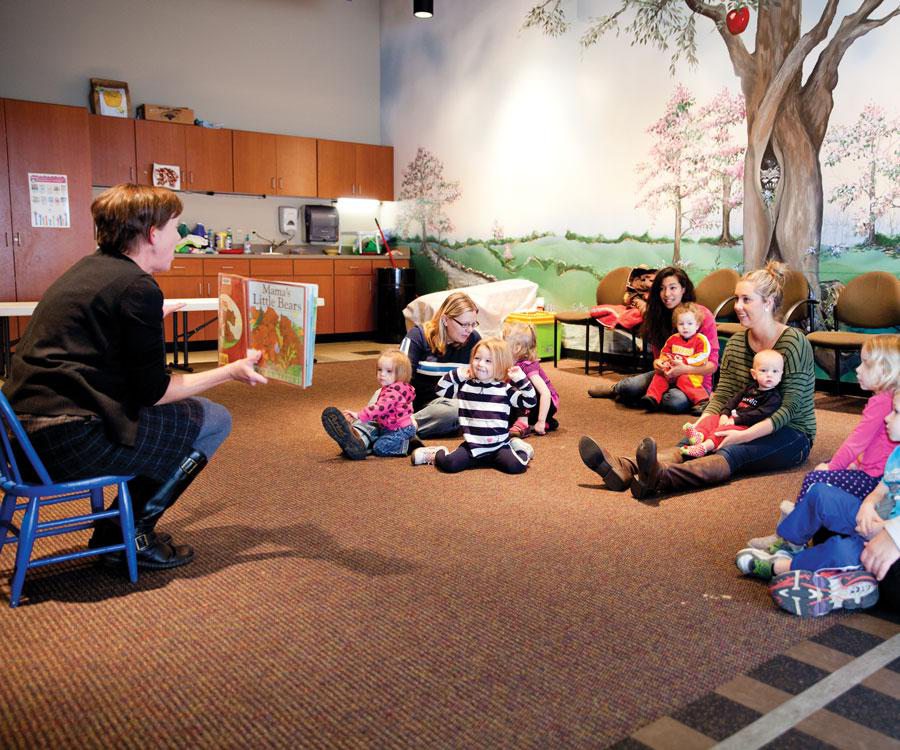 Ash Grove Branch
101 E. Main St., Ash Grove, 417-751-2933 
For youngsters ages 3 to 6, the Ash Grove branch holds Racing to Read Storytime this month on January 13, 20 and 27 at 9:30 a.m. Librarians hold an interactive story time with the kids that includes reading books, singing songs, and letting the children and parents do crafts together to teach early literacy skills. 
Brentwood Branch
2214 Brentwood Blvd., Springfield, 417-883-1974
On Friday, January 2, at 10 a.m., the Brentwood Branch has DIY Day where kids in kindergarten to fifth grade can relieve winter boredom by doing arts and crafts including doodle art, brushless painting, recyclable replicas and confetti creations. The materials and hot chocolate are provided. 
Fair Grove Branch 
81 S. Orchard Blvd., Fair Grove, 417-759-2637 
Have a family film day at Fair Grove's Movies at the Library. The January double feature is Despicable Me and Despicable Me 2, starting at 1 p.m. on Saturday, January 24. 
Library Center
4653 S. Campbell Ave., Springfield, 417-882-0714 
Do you have a child who has big dreams of becoming a paleontologist? Take them to the Colossal Dinosaur Extravaganza on Saturday, January 24, at 11 a.m. to dig for dinosaurs, solve dinosaur puzzles and find a raptor in the dinosaur I Spy display. 
Library Station
2535 N. Kansas Expy., Springfield, 417-865-1340
Take your future ballerina to the Bibiliobop Dance Party on Saturday, Jan. 17, at 11 a.m. Children ages 2 to 6 will shake their energy out while listening to stories about music and playing instruments. 
Midtown Carnegie Branch
397 E. Central St., Springfield, 417-862-0135
Introduce your child to the world of e-books during Digitots Storytime on Friday, January 16, at 10 a.m. Kids read a mix of traditional books and digital books on a iPad, and parents can learn about educational apps perfect for fostering early literacy skills. 
Park Central Branch
128 Park Central Square, Springfield, 417-831-1342
Celebrate National Puzzle Day at the Park Central Branch on Thursday, January 29, from 9:30 a.m.–7 p.m. You and your child can drop in anytime to finish a jigsaw puzzle and get it glued for display in the library. 
Republic Branch
921 N. Lindsey Ave., Republic, 417-732-7284
Take your kids to the Republic Branch for LEGO Brick Saturday on January 24 to enjoy a favorite childhood toy that spans generations. Kids kindergarten through fifth grade can test their imagination and building skills to help build memory and creativity. The library will provide the LEGOs. 
Strafford Branch
101 S. State Hwy. 125, Strafford, 417-736-9233
Celebrate the cold weather at the Frozen Fiesta on Saturday, Jan. 17, at 1 p.m. The Frozen soundtrack will play while kids create icy arts and crafts, and the library will play Frozen at 2 p.m. 
Willard Branch
304 E. Jackson St., Willard, 417-742-4258 
Reminisce in the old-school Saturday morning cartoons at Toons and Treats on Saturday, January 10, at 10 a.m. Show up in your pajamas and watch favorites from the '80s and '90s while the library provides tasty snacks.