Life
Do Good: The Confetti Foundation
Everybody deserves a special birthday, no matter where they are. The Confetti Foundation brings birthday surprises to kids who are staying at local hospitals.
Written by Jennifer Adamson | Illustration by Ryan Saunders
Jan 2017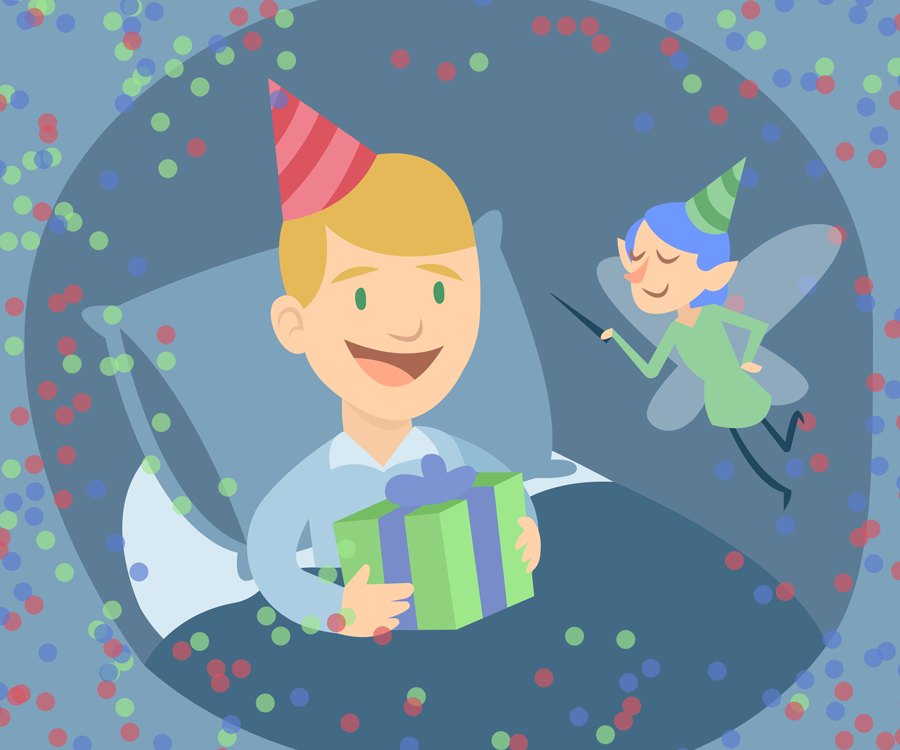 On Wyatt Russell's ninth birthday, there was an unexpected knock at his hospital room door. He was too weak to answer, so a nurse rushed to the sound. She found Louie, the Springfield Cardinals mascot, and Summer Skinner, representing The Confetti Foundation, hiding behind shiny balloons, presents for Wyatt and his twin brother and enough chocolate cake to feed the whole family.
That's what The Confetti Foundation does.
The nonprofit organization partners with hospitals across the nation to provide themed party boxes to children who have to spend their birthdays there. For two days, Wyatt was bedridden at Cox South Hospital in Springfield after contracting a tick-borne illness that shut down his liver, kidneys and hopes of having a real birthday celebration. Hospital officials contacted Skinner, who notified Wyatt's mom of the special treat in store. 
"They surprised me, and it was pretty cool," says Wyatt, a lifelong baseball fan and catcher for the Reeds Spring Elementary School Wolves. "I got a monster truck and a Spiderman alarm clock. Louie was the best thing I'd ever seen in my life." 
I had planned a party and had to call everyone and tell them it was off," says Wyatt's mom, Erica Russell. "I just thought we'd celebrate their birthdays afterwards, but they made the day special for him."
Skinner, also a mom, was moved when she learned about The Confetti Foundation. "It just really touched a nerve with me," she says. "I have three kids and used to be an event planner. The two things I love were combined, and it seemed very natural to volunteer my services." Skinner signed up to be a Birthday Fairy, someone who works locally on behalf of the organization to maintain a supply of boxes at participating hospitals and promote the program via social media and face-to-face networking. "Most hospitals only have so much money allocated to this type of thing," she says. "The Confetti Foundation comes in and provides everything, which frees up those dollars to put toward a gift for the child or hotel stay for the parents."
Birthday boxes are assembled at The Confetti Foundation and come standard with plates, napkins, cups, silverware and fun extras, like coloring pages, crayons, stickers, a banner and handmade cards. They have kid-friendly themes, like pirates, Hello Kitty and Wyatt's favorite, Play Station. With enough notice, boxes can be customized to each child's interests, and Skinner can round up a clown, magician or certain red-feathered bird to make the party bigger and better. "There's just nothing like seeing the smile on a child's face when you walk in their room," she says. "For a moment in time, they forget where they are and why they're there."
But Wyatt never forgets what it was like to be sick on his birthday, and a Spiderman alarm clock beside his bed makes him think of other kids who might not get to spend their special day at home. "I'd say to them, 'I feel really bad for you and hope you feel better,'" he says. And thanks to The Confetti Foundation, they will.