Profiles
Meet a Staffer: Jessica Pyle
Meet 417's Finance Coordinator Jessica Pyle.
Photo by Vivian Wheeler
Jan 2018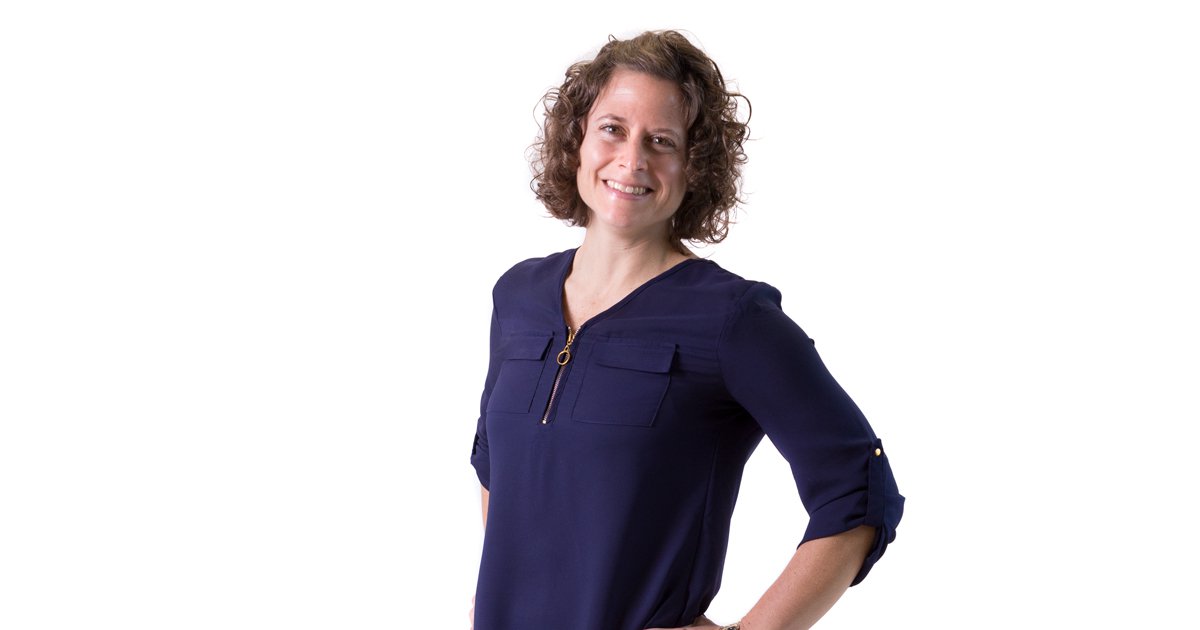 Describe what you do at work day-to-day.
Anything money-related, like tracking revenue, fielding advertiser account questions, sending invoices, receiving payments and paying bills. If it involves a dollar sign, then I'm the girl.
 
Describe something work-related that you're proud of. 
When I started at 417, we were undergoing a big software change. I was afforded the opportunity to identify new processes and the challenge of learning how to perform my job that nobody else had experience with. I enjoy learning, and part of that is falling down and getting back up.
 
What's your favorite thing you've ever had to do for this job? 
We track sales revenue regularly. I like to see what sales were in the prior year and compare that to what our revenue might look like next week and next month. This is what makes the finance world exciting.
 
What's the weirdest thing you've ever had to do for this job? 
Pretend to play in fake snow.
 
What's your favorite 417-land activity?
Run the streets and trails. The community is health-conscious, and it is comforting to see people running or walking in the wee morning hours.
 
What's your favorite piece of magazine lingo?
Pay by Board. (Editor's Note: "Pay by Board" means new advertisers have to pay their first invoice by "board" day, which is a month before an issue uploads to the printer when the advertising design team reviews which ads are ready to print.)
 
What's your favorite thing to eat that you can only find in 417-land?
Fuji Japanese Seafood & Steakhouse. It's my favorite Japanese steakhouse I've tried all around.
 
If there were a movie about your life in 417-land, what would its title be?
Born Again. Springfield has offered and continues to offer new beginnings for me.
 
What celebrity would you most like to have coffee and conversation with? Why?
Tim McGraw and Faith Hill. I would like to talk to them about their family and how they have remained a family with their stardom and all the drama that comes with being a celebrity. They seem like really down-to-earth people and would be really good in conversation.
 
What do you do in your free time? 
I like to be active. I take my dog for regular runs and walks, and I do other exercise. I enjoy being outside—working in the yard or on the house. I spend quite a bit of time supporting my son and his athletic interests. I watch a lot of sports.
 
Pretend you won $10 million. What would you do with your winnings?
Start my own business. Without giving away my business plan, I would offer fitness/nutrition coaching to clients under a defined plan/model. I'm an American Council on Exercise certified Health Coach and Group Fitness Instructor. There is a lot of satisfaction in being a part of somebody achieving their health goals.
 
What would your co-workers say is your most distinguishing feature at work? 
I'm one of the early birds, getting to work before the majority of my co-workers.
 
What talent would you most like to have?
Dancing. I like to dance and don't think I'm horrible, but I'm definitely lacking a lot of skill. I've always thought it would be fun to be a professional dancer, like a dancer for a music group or something. It's energizing and fun.
 
If you could spend a day being anyone else in the world, who would it be and why?
My son. I want to understand his thoughts, how he learns, what his reactions are to different life scenarios. This would help me be a better mom and to provide a nourishing life for him.
 
What superpower do you wish you had and why would you choose that one? 
Healing. It breaks my heart to see people sick and to see their loved ones hurting as well. I lost a sister to cancer in 2015. There are many other lives taken at a young age. If I could give them more time to raise their kids or change the world, then that would be fulfilling.