Life
5 Best Local Podcasts
Listen up! Our favorite local podcasts cover all sorts of topics, including health, parenting, starting a business and current events in the Ozarks. So stay inside this month, get comfy and hit play.
By Ettie Berneking | Photo by Brandon Alms
Jan 2018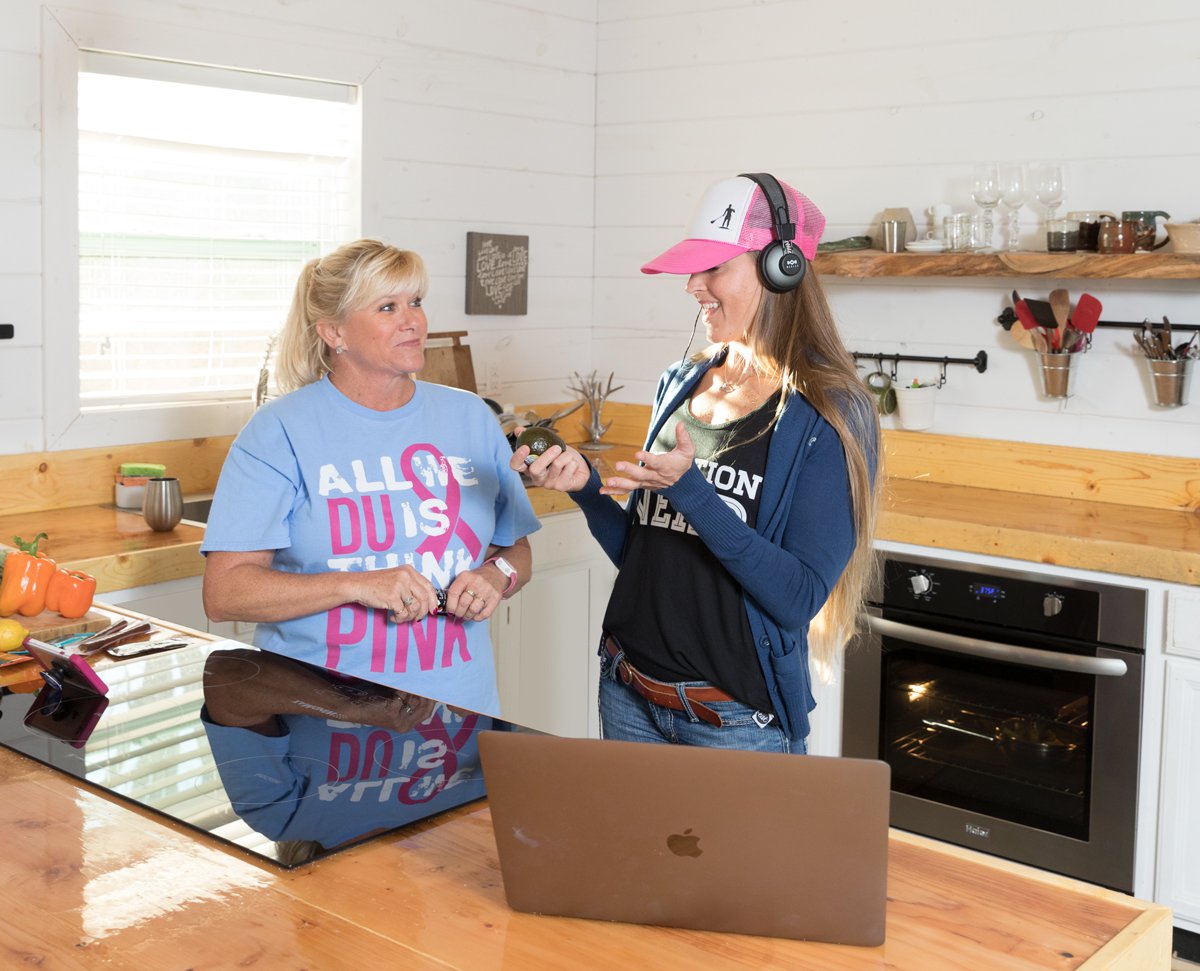 Available: Wherever you play podcasts
Category: Fitness; Nutrition
The Buzz: Inspiring and insightful with a splash of hilarity, this podcast makes getting fit and staying fit a touch easier. Hosted by personal trainer and nutrition coach Jodelle Fitzwater, episodes cover topics like pesticides, heartburn, digestion, fat loss and meditation. Listen all year long to ensure you meet your New Year's resolution goals.


Available: iTunes
Category: Life; Women
The Buzz: Grab a pen and paper because this podcast is full of life lessons, tips and insights. Hosted by a group of women whose professions are as varied as their tidbits of wisdom, each episode of The Bravery Board features new topics like goal setting and narrowing down life goals and creating consistency in your life. The topic, like the episode length, might change, but the lively conversation is a constant.


3. Good Dads

Available: iTunes
Category: Dads; Parenting
The Buzz: Need a parenting manual or just some in-the-moment advice? Co-hosts Josh-the-dad and Dr. Jennifer Baker break down what it means to be a dad in the 21st century. With a mix of perspectives, the duo covers styles of play and Father's Day traditions, managing life on the road and what to do when your child is anxious or depressed. Use it to grow closer to your kids this year.


Available: NPR1 app
Category: Community
The Buzz: Short and sweet, these 5-minute episodes are the perfect way to tune into what's going on in the Ozarks and on the MSU campus. Just hit play and get up-to-date on upcoming high tunnel workshops, learn about local authors who are breaking onto the national scene and discover where to watch the next solar eclipse.


Available: iTunes
Category: Parenting; Life; Entrepreneur
The Buzz: These two women do it all. Shailey Murphy and Katie Day are entrepreneurs, parents, artists and the co-hosts of this hour-long podcast that delves into productivity, figuring out your passions and career path, delegating, managing stress, navigating motherhood and so much more. They're hilarious, insightful and just good entertainment, especially if you've ever considered going into business for yourself.