Travel
Take a Trip to the State Capitol
A long weekend of adventure, history and testing your taste buds is exactly what you'll experience in Missouri's state capital.
By Jenna dejong | Photos courtesy of Missouri Division of Tourism, Lindsey Pantaleo, Luci Branyan
Jan 2018
Start the new year off by refreshing your history knowledge and visit the state capital. The city has a flurry of popular stops and landmarks, so much so that you'll "feel the history."
EAT
Stop by local favorite Lutz's BBQ (3505 Missouri Blvd., Jefferson City; 573-636-4227; lutzbbq.com), a family-owned and operated restaurant serving up delicious pork, beef, chicken and fish. It first opened its doors in 2000 and has since spread its roots to Columbia. Try the crowd favorite pulled pork or brisket and pair it with the homemade or sweet potato chips with 12 different tasty seasoning options including hot and spicy, zesty house, salt and vinegar, sour cream and chives, white cheddar, parmesan, cheddar, ranch, jalapeño, barbecue and Cajun.
After dinner, grab a scoop of ice cream from the famous Central Dairy (610 Madison St., Jefferson City; 573-635-6148; centraldairy.biz). The shop opened in 1933 and is most famous for their banana splits and Rock & Roll that comes with three large scoops of four flavors of ice cream covered in toppings and served in a quart container. The shop is a favorite among locals (some have been coming for four generations), and those who stop for lunch can try their hot dogs or Polish sausages.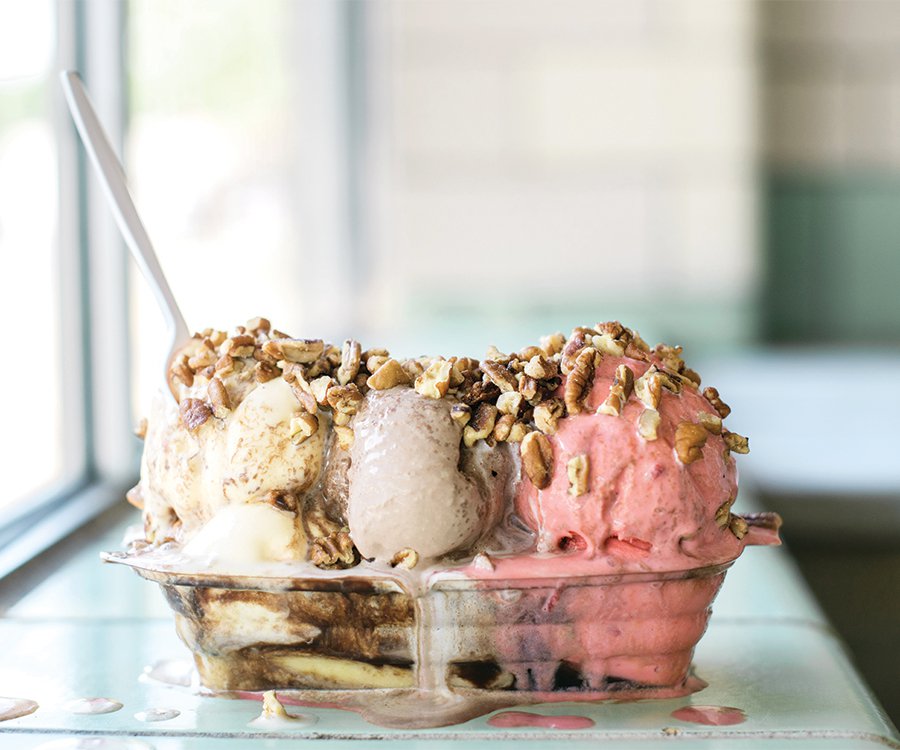 PLAY
The Missouri State Capitol (201 E. Capitol Ave., Jefferson City; 573-751-3339) is an obvious must-see when taking a trip to Jefferson City. The grounds cover three acres of downtown and could host a full day of sightseeing alone. Between attending the free guided tours of the building, walking around the Missouri State Museum on the first floor and exploring the memorials on the grounds themselves, the one stop is a bucket list item for all Missourians. History buffs can make even more of their visit by setting up an appointment to meet a representative and walk on the Senate floor.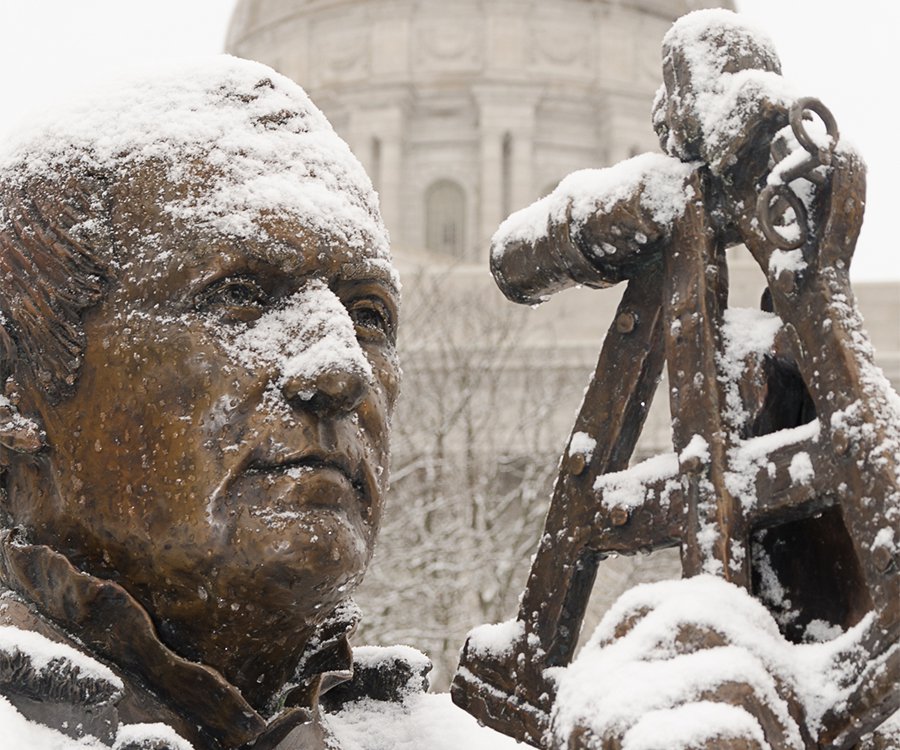 STAY
End the day at the Capitol Plaza Hotel & Convention Center (415 West McCarty St., Jefferson City; 573-635-1234; capitolplazajeffersoncity.com). The hotel is located in the heart of the city and only two blocks from the State Capitol Complex, Governor's Mansion and Missouri State Museum. The hotel also allows pets and offers an indoor pool and fitness center.
Looking for something a little more romantic or relaxing? Stay in the Cliff Manor Inn (722 Cliff St., Jefferson City; 573-636-2013; cliffmanorinn.com), which is decorated in casual elegance and offers a quiet escape from town. The home was built over 150 years ago and has gorgeous views of the Missouri River. The bed and breakfast provides a full breakfast, it's close to downtown and the state capitol and it's located perfectly for easy access to the Katy Trail. The inn requires prior approval of kids.