Drinks
Embrace the Cold with J.O.B.'s Snowmonster Cocktail
Don't let the cold temps turn you away from tasting this icy sip. Head over to J.O.B. Public House to try this dangerously decadent drink of the month.
By Claire Porter | Photo by Vivian Wheeler
Jan 2018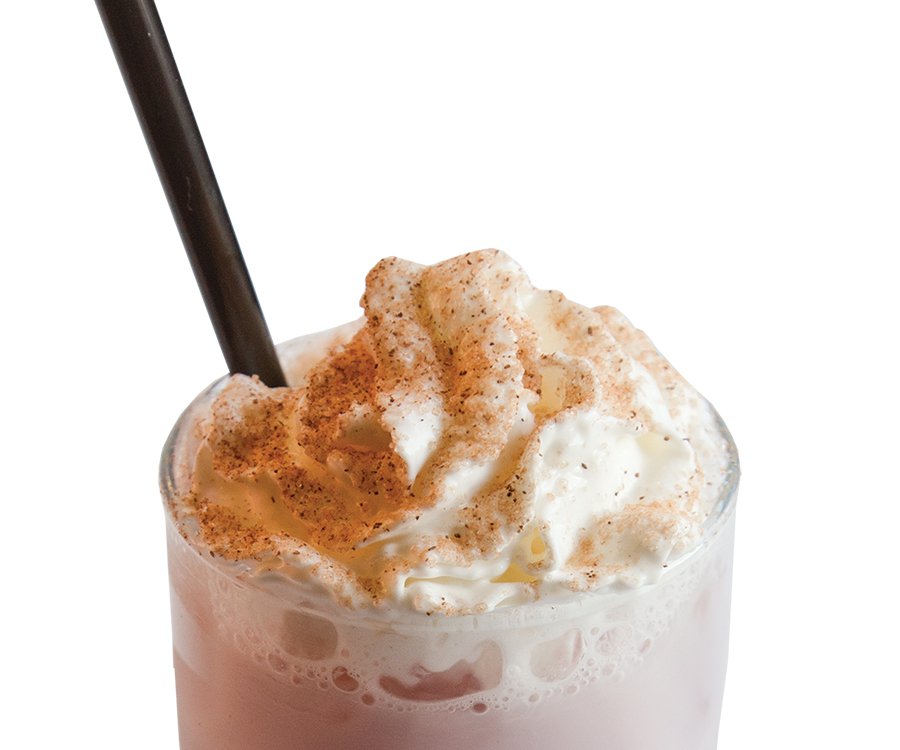 Ah, January in Missouri. There's nothing like bitter winds, icy sidewalks and freezing rain to turn me into a barfly. And when my nose is running faster than my feet, I slip, slide and dash my way into the ever-cozy J.O.B. Public House (319 E. Walnut St., Springfield, 417-831-1158) for a drink that will warm me from the inside out. This winter, I'm loving the Snowmonster—also the name of my favorite Andy's Frozen Custard treat. Coincidence? I think not. This kid-unfriendly drink has a base of organic chocolate vodka, Frangelico hazelnut liqueur and blackberry liqueur topped with half-and-half and dusted with whipped cream and J.O.B. Angel Dust (cinnamon and sugar). Although I usually steer clear of flavored vodkas, this one creates a drink that tastes like something between a grown-up hot chocolate and an iced latte. They're dangerously easy to drink, so order a few. It'll give the vodka blanket more time to take effect.