The Rainbow Network
This year marked a big milestone for Springfield-based non-profit development organization The Rainbow Network—it served its 40 millionth meal to the poor in Nicaragua.
Katie Pollock Estes | Photos courtesy The Rainbow Network
Jul 2014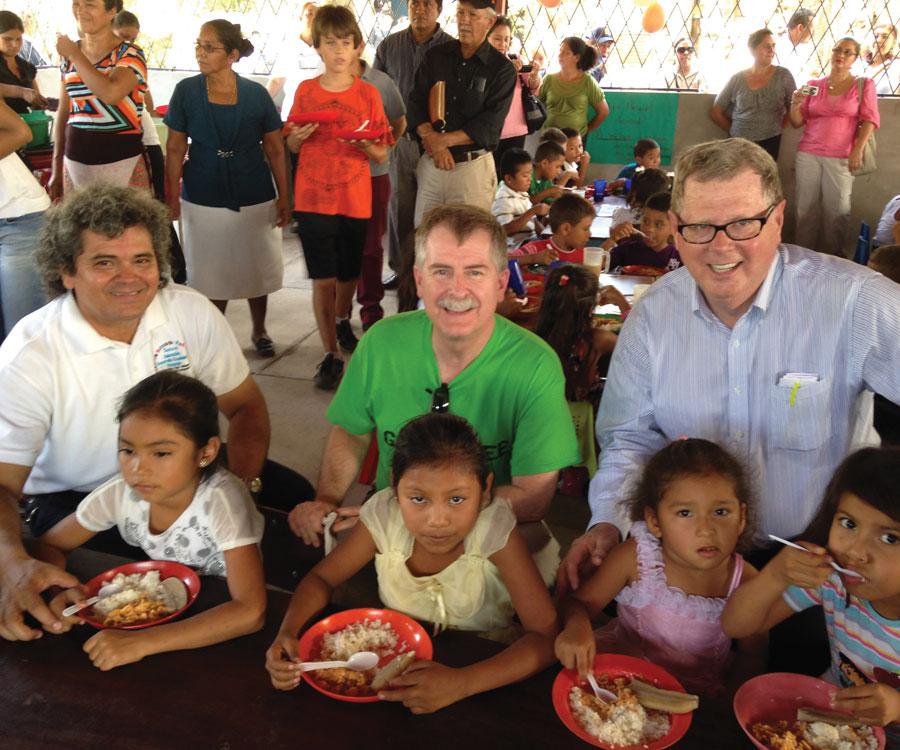 Feeding a person who needs a meal can be a life changing gift. Doing it 40 million times is beyond incredible. That's what The Rainbow Network based in Springfield has done. Since it started providing meals at its rural Nicaragua feeding centers 19 years ago, the organization has saved an estimated 1,000 lives as it works to alleviate the poverty that is prevalent there.
According to a press release, the 40 millionth meal was served on April 24, just days after the region was hit by destructive earthquakes. But even natural disasters won't keep this organization from feeding the people who need it the most, and at least 800 people attended the 40 millionth meal event. Even Nicaraguan government officials came to celebrate.
In addition to providing meals, The Rainbow Network works to create a sustainable, community-based effort in rural Nicaragua and has been able to reduce its feeding centers from 220 to 132 thanks to the organization's family garden and micro-loan programs that help people become self-reliant. More then 9,000 people are served daily by the feeding centers—and it all started with the dedication of some 417-land do-gooders.
Kids from the Nagarote municipality of Nicaragua enjoyed lunch as they celebrated the 40 millionth meal served by The Rainbow Network.