Spaces
All About Irrigation and Sprinkler Systems
Yellow patches make for terrible first impressions. A professionally installed home sprinkler and irrigation system can make up for what the summer weather lacks when it comes to lawn care.
By Nate Samson
Jul 2017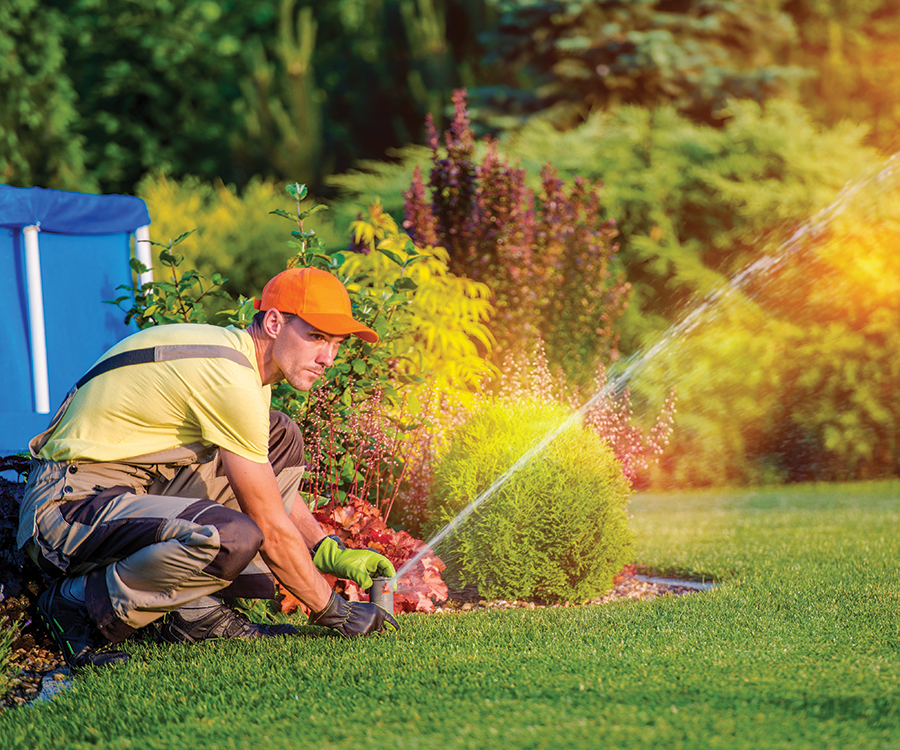 The grass may be greener on the other side of the fence, but it doesn't have to stay that way. When it comes to irrigation and sprinkler systems, allowing professionals to handle the job is the best thing you can do to ensure the best results. Luckily for you, we've found a few local businesses with the services you're looking for. If you want your lawn to look as good as it should this summer, consider the benefits of a home sprinkler system of your own.
Easy Installation
Local landscaping companies have installed more irrigation and sprinkler systems than we can begin to imagine. Nature's Image, one of the area's top landscaping and irrigation companies, has handled jobs of all sizes. Founder and owner Marc Cawood utilizes nearly 40 years of experience to make sure installation is a breeze. His professionally trained staff designs, installs and manages irrigation systems you can be confident in year-round. For homeowners worried about drainage issues, Nature's Image carefully surveys the area before installation to determine the best placement for sprinkler heads. 
Water Conservation
More green in your yard could mean more green in your pocket. As all homeowners know, water is a valuable thing. Elite Outdoor Innovations, a leader in the business for nearly 20 years, calculates exactly what each yard needs and when it needs it, ensuring no water—or money—goes to waste. When it comes to water usage, too much can be as dangerous as too little. Aware of Central Missouri's unpredictable rain patterns, Elite can recalculate water output and adjust to seasonal changes. 
Stress-free Maintenance  
Too often, manually watered lawns suffer from a lack of attention. Home irrigation systems require little maintenance and provide a scheduled, evenly distributed drink to your lawn as little or as often as you'd like. Nature's Image and Elite Outdoor Innovations offer water conservation planning, backflow inspections and maintenance on any existing irrigation system.  
Many residential lawns support a wide range of greenery and flowers that have very different needs. A professionally installed sprinkler system can target certain plants more heavily or gently depending on type, placement and terrain. Your job is to sit back, relax and enjoy your beautiful lawn.
Results
While sticking your thumb at the end of the hose may seem like a quick and easy way to get the job done, it won't produce the results you're hoping for. With a professionally installed home irrigation and sprinkler system, you can say goodbye to yellow patches and hello to lush greens and vibrant colors well beyond summer's end. Grab some friends and show off your healthy space. Leave the watering to the professionals so you can worry less about your shriveling shrub and more about your summertime grub.