Style
Kaye's Fashion Forward
Jun 2014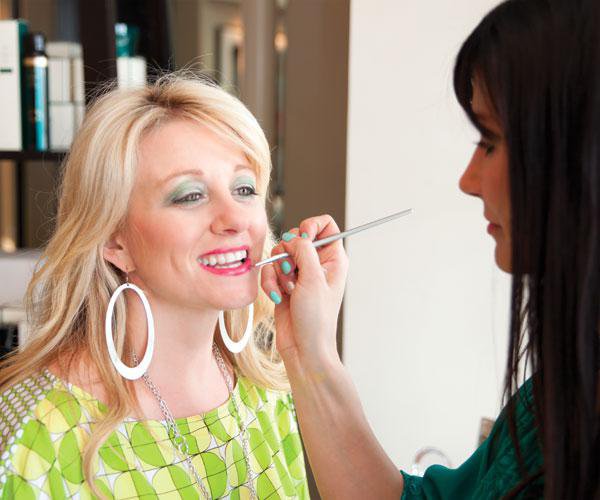 If I could shop all day every day I probably would, which is why I'm so excited to start spending time at the new Farmers Park. To kick off my Farmers Park day of shopping, I started by scheduling an appointment to have a blow out at the new 417 Blow Dry Bar located in the same building as Studio 417 and Hudson Hawk Barber & Shop. Blow dry bars are everywhere in the big cities, and now we have one right here in the Ozarks. They offer a full list of services, as well as styling products, makeup and gifts. I started my shopping at 5 Pound Apparel. The store carries men's and women's clothing, shoes, jewelery and accessories. Next stop was Staxx and Jellybeans. I love the new décor, and it's nice to have the two locations together. One of the best parts of the day was taking a break from shopping for an afternoon treat at Aviary Cafe & Creperie and then ending my day with a cocktail at Barley, Wheat and Rye Social House. Farmers Park is still growing with several open spaces waiting to be filled. You can bet I'll be watching for what great shop opens its doors next.
Happy Shopping,
Kaye Lee
1. Blow Out, $30 at 417 Blow Dry Bar; hair styled by Michelle Cooper, Kalie Aldaiz. 
2. Toting some Staxx purchases to the next destination. 
3. Stephanie Johnson jewelry case in Tuscon Desert Marlien, $46.50; Stephanie Johnson brush and makeup kit in Sag Harbor Grace, $55; Stephanie Johnson makeup bag, Laguna Buff Bag, $46.50; all at Studio 417. 
4. Assorted pastries, starting at $3; latte, $4.34; both at Aviary Creperie & Patisserie
5. Stone Bracelet, $76 at 5 Pound Apparel.
6. Jachs Linen Woven Button Up, $74 at 5 Pound Apparel.
7. Brokers gin and tonic, $6.50 at Barley, Wheat and Rye Social House.