Style
Bubbly Bears and Sparkle Pops–Sugarfina in Springfield
Dainty and delectable, Sugarfina is the candy and chocolate line you didn't know you were missing.
By Adrienne Donica
Jun 2017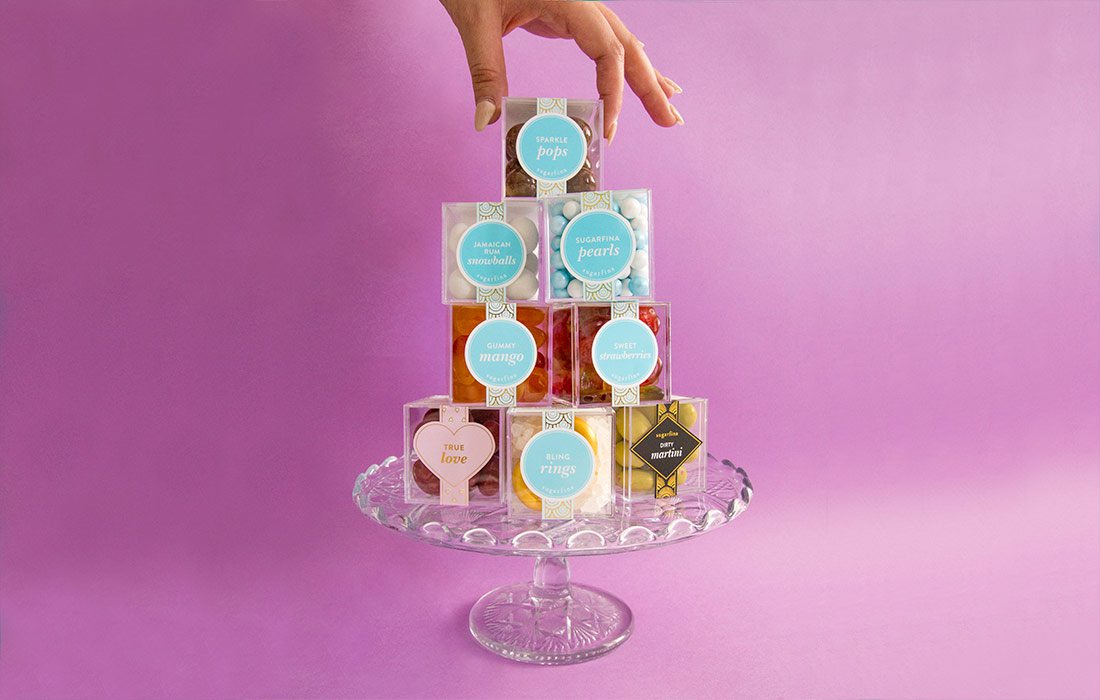 For more than a century, Tiffany Blue has been one of the most iconic colors in the fashion world. The shade rivals black in its ability to signify such effortless class and sophistication. The sheer fact that Tiffany Blue boxes are more recognizable than the gorgeous jewelry and accessories lying inside them speaks volumes. So what's the only thing that can give the diamonds inside of that little blue box a run for their money? Sugarfina candy.
Rosie O'Neill and her fiancé, Josh Resnick, started the Beverly Hills–based gourmet candy line in 2012, though the idea struck on their third date when they saw a screening of Willy Wonka & the Chocolate Factory. By drawing on the whimsical world of Wonka and using high-quality ingredients, the couple has created a collection of gummies and chocolates made around the world that are playfully sophisticated.
Martini Olive Almonds will make you do a double take, but the candies are actually white chocolate–covered almonds. Bubbly Bears, one of the line's most sought-after flavors, are gummy bears made with Dom Pérignon Vintage Champagne and dusted with tart sugar. Then there are Sparkle Pops, unassuming chocolates that pack a punch—or rather, pops, thanks to the popping candy folded inside.
Sugarfina also has traditional flavors such as Dark Chocolate Sea Salt Caramels and Gummy Mango. Tammy Kirks, marketing director at Harem & Company, says Sugarfina's gummies have a good consistency: soft and just chewy enough. "It's a fun little indulgence," Kirks says of the line. 
Harem and Brown Derby International Wine Center have stocked the chic candies since late 2016. At either vendor, you'll have your pick of close to 20 flavors.
There's certainly no shame in grabbing a few candies for yourself, but Sugarfina also makes gift-giving easy. Three- and eight-piece bento boxes let you handpick what to include, and the cute boxes make wrapping obsolete. Who doesn't love a little blue box full of sweets?
You can't go wrong with any of Sugarfina's flavors, but we recommend trying the Single Malt Scotch Cordials. A dark chocolate shell encases a miniature dram of scotch.