Reviews
Celebrate Summer at Lavender Falls Farm
With tantalizing small plates and beautiful scenery, Lavender Falls Farm is quickly becoming one of 417-land's hottest hangouts.
By Lillian Stone
Jun 2018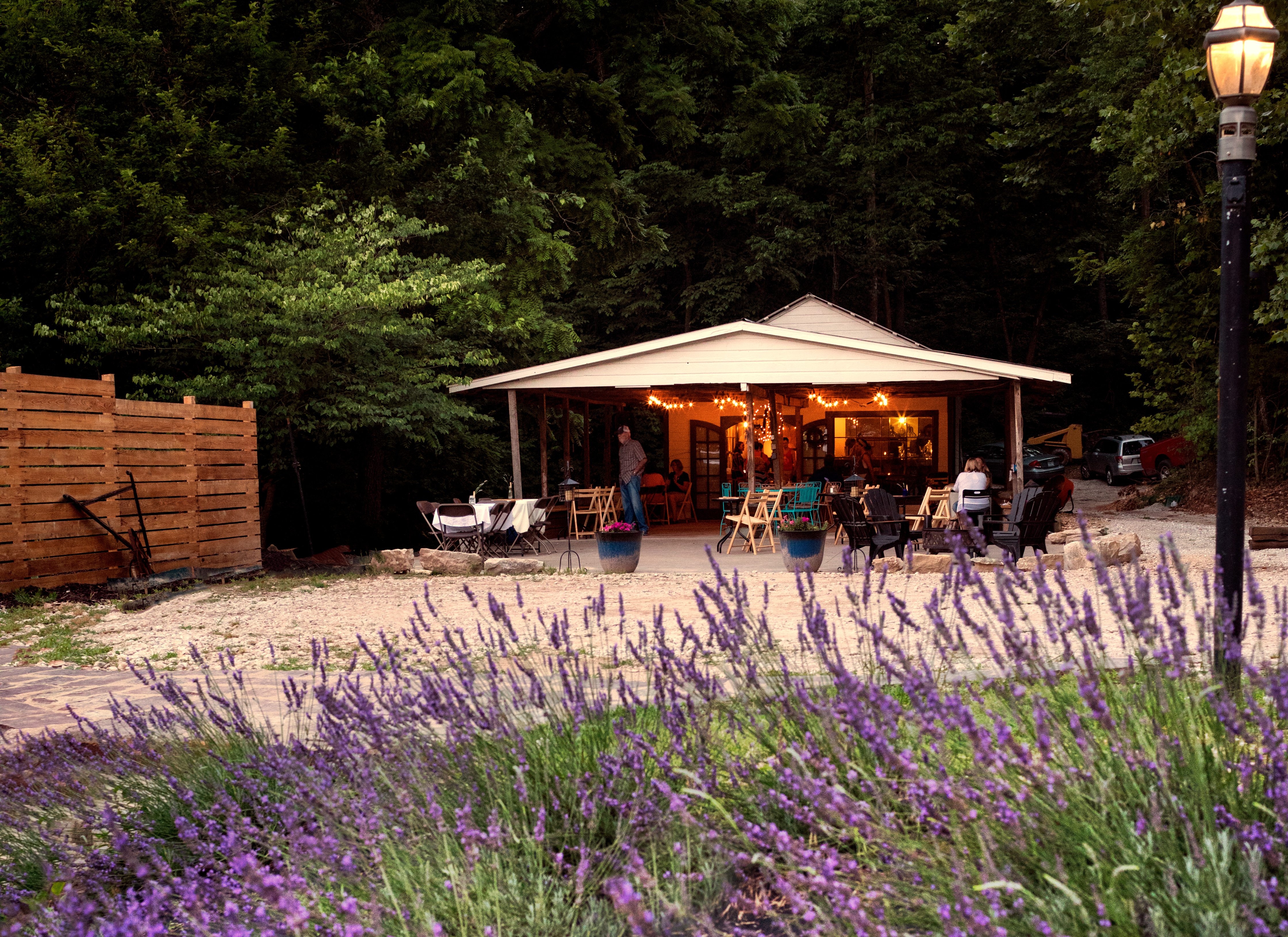 Happy hour is old news. These days, it's easier than ever to gather with fellow 417-landers in creative settings—whether you're seeking beer flights or barnyard yoga classes. As for me, I'm always interested in a new girls' night locale. Thus, when Lavender Falls Farm, an organic lavender farm in nearby Clever, opened a small cafe, my pals and I had to check it out. I piled into the car with 417 editorial team members Claire Porter and Adrienne Donica, Creative Director Heather Kane and photographer Chuck Travers and headed to the rolling hills of Clever to get our hands on some lavender-infused goodness.


The farm
We pulled into the farm on a warm, but not oppressive, summer evening. Stepping out of the car, the first thing I noticed was the fresh, familiar scent of lavender from the farm's crop of more than 4,000 organic plants. To the right of the lavender field is a cozy outdoor cafe lit with strings of Edison bulbs. We pulled a few wooden chairs up to a small round table on the pavilion, ready to sample the farm's creative menu.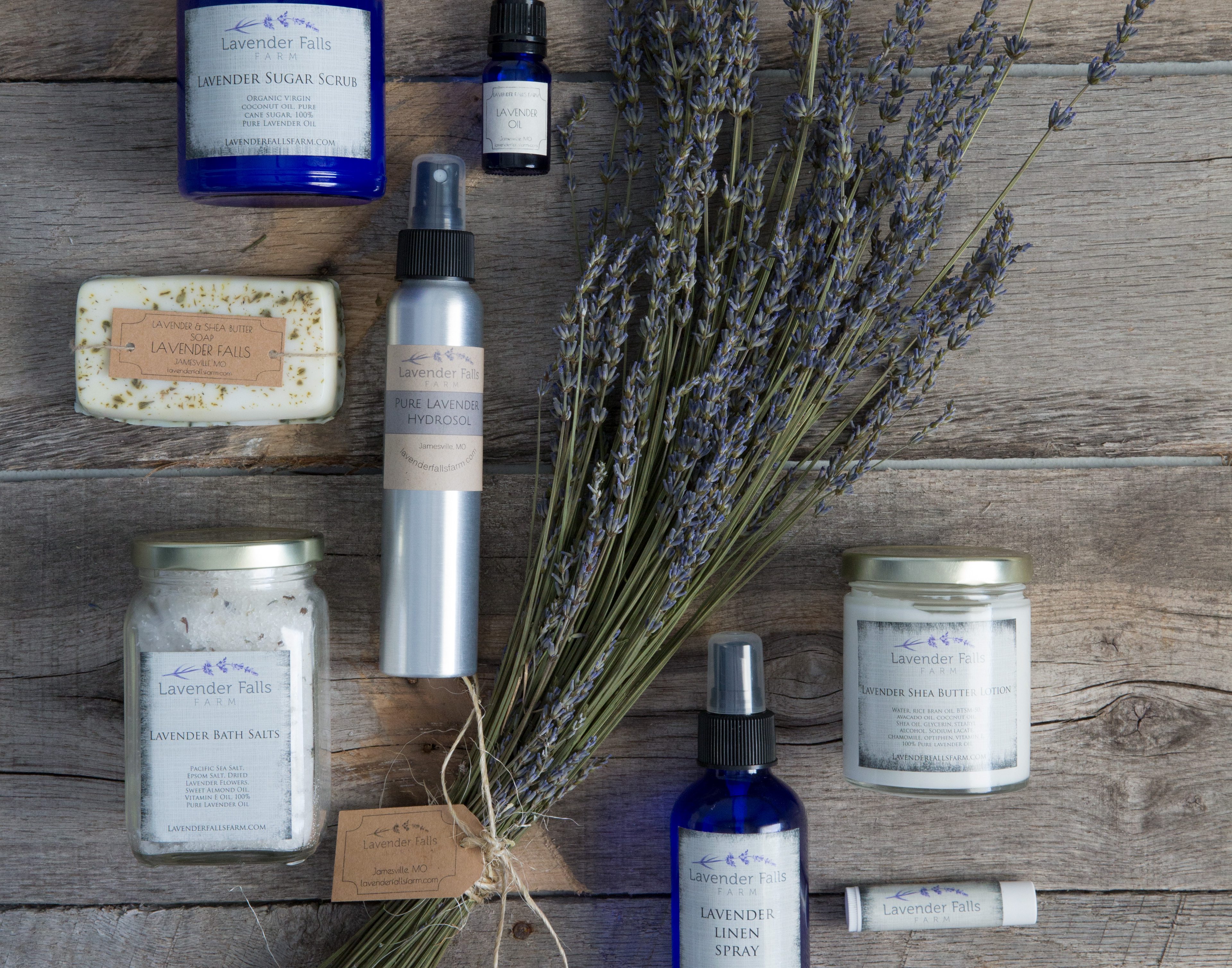 Photo by Kevin O'Riley
Lavender Falls Farm owners Thor and Catherine Bersted sell fragrant products like lavender lip balm and bath salts in the farm's shop.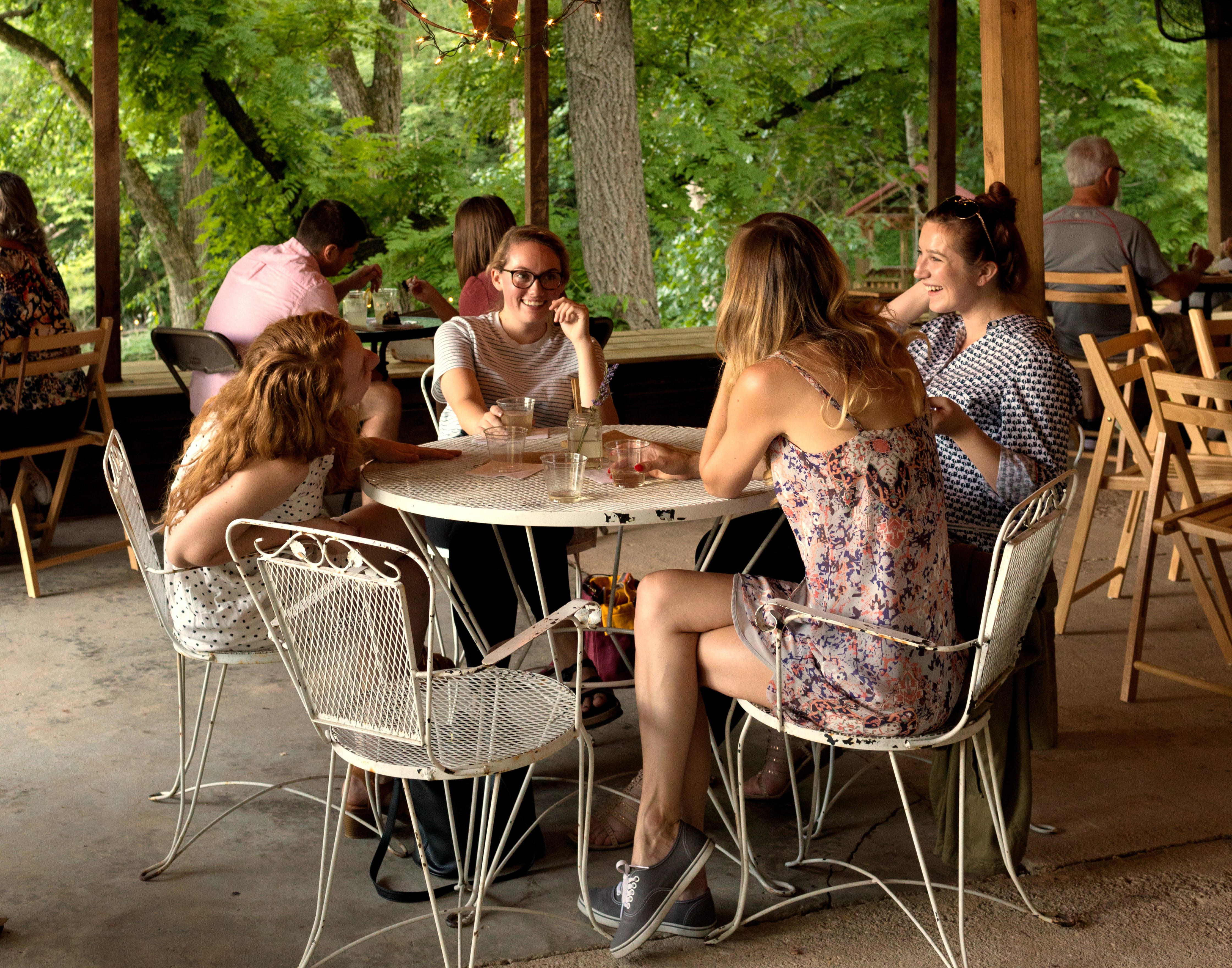 Photo by Chuck Travers
Lavender Falls Farm is perfect for summer nights, with open-air seating and a back-porch patio feel. The property is sprawling and great for exploring, perfect for walking off a delicious meal.
The food
Once seated, we ordered a full spread of small plates. We selected three boards: a meat and cheese board, a hummus board with puffy pita bread and lavender-infused hummus and a lavender honey dessert board, which featured crusty bread, a smattering of lavender honey, soft goat cheese and fresh fruit. I love lavender-scented products, but I'm not a huge fan of lavender-infused food; that being said, I loved the hummus board. Something about the sweet and slightly tangy lavender against the creamy hummus was satisfying and complex. We each also ordered a glass of lavender-infused prosecco, which we sipped while peering at the lavender field in a scene that felt very Under the Tuscan Sun. The only complaint was that the portions were a bit small. The five of us found ourselves wanting more after we had cruised our way through the boards. For guests seeking more substantial fare, Lavender Falls now offers a full lunch menu Tuesday through Saturday in addition to a reservations-only Sunday brunch.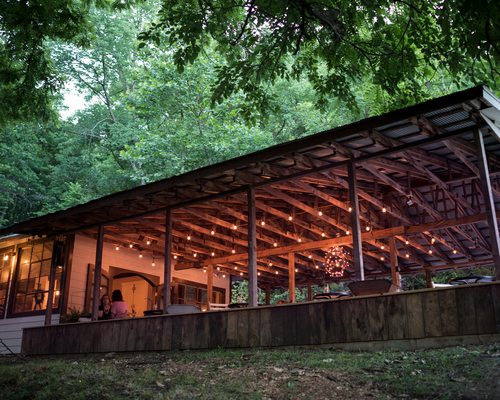 Dusk is an ideal time to visit the farm, as the overhead lights shine brightest and the air gets a bit cooler.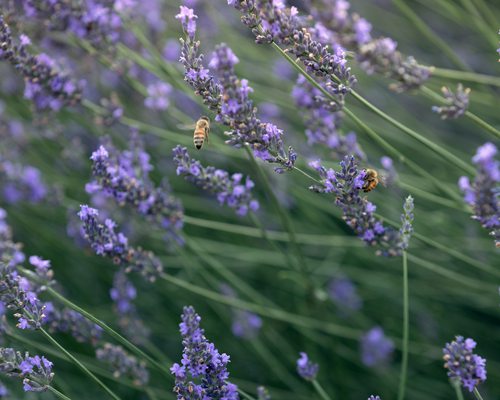 There is beauty in every corner of Lavender Falls Farm. It's an idyllic setting where nature coexists with a unique and wonderful dining and sightseeing experience.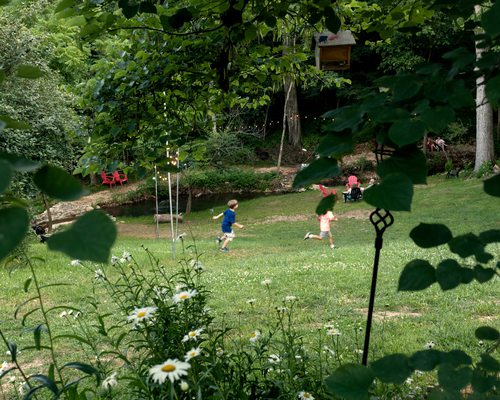 Lavender Falls Farm is a spot to bring the whole family to take in the beauty and smells of lavender all around.
The falls
After finishing our food, we explored the property. We poked around the shop adjacent to the pavilion, where owners Thor and Catherine Bersted sell lavender-infused products like lip balm and bath salts. We then strolled down a lush green hill leading to the farm's picturesque little waterfall. The property has a wild feel to it, spilling over with greenery in a perfectly imperfect way. As the sun set, we hiked a rocky path next to the falls. My Birkenstocks got a little muddy, but I was feeling too Zen to notice.
We left Lavender Falls feeling the sort of relaxation that you can only achieve in the summertime. The farm showcases the beauty of the Missouri hills in a fresh, inventive way, making it a charming destination for your next social powwow. Me? I'm still thinking about that lavender hummus.

3016 State Highway M, Clever
417-350-7570 or 417-459-3404
lavenderfallsfarm.com
Lavender Falls is open through July 1 this year. Reservations to visit the farm for dinner and Sunday brunch are free, but they are required. Reservations are not required for lunch, which is served from 11 a.m. to 4 p.m. Tuesday through Saturday. Refreshments and lavender products are both for sale on-site