Profiles
Meet a Staffer: Jami Wightman
On this page, we introduce you to one of the people who help make 417 Magazine happen. This month, meet one of our ad sales representatives, Jami Wightman.
Photo by Brandon Alms
Mar 2015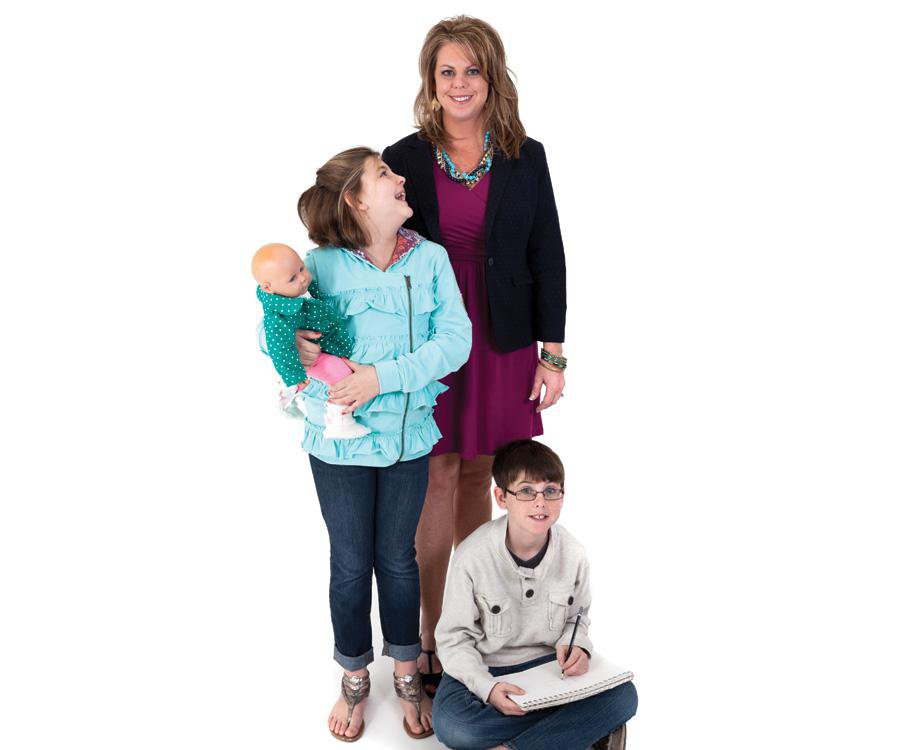 How long have you been working at 417 Magazine? 
Six months.
Describe what you do at work.
I love what I do. I get to talk on the phone, meet with existing and new businesses and partner with them to help build marketing campaigns to brand and grow their businesses. 
What's something you've worked on that you're proud of?
I was pretty excited to sell something during my first week at 417. Especially since they said we "wouldn't be selling our first 30 days."
What's your favorite thing you've ever had to do for this job? 
Attend an open house at a local spa. It's a tough job, but someone has to do it.
What's the weirdest thing you've ever had to do for this job? 
Well, I didn't have to, but I sang Christmas carols with Kyle Osborne while Gary Whitaker played his ukulele. 
What's your favorite thing to do in 417-land?
My family loves spending time on Table Rock Lake boating, tubing and hanging out with friends. 
What's your favorite piece of magazine lingo? 
Straddle the gutter. Having never worked in print ad sales before, I found that to be very funny, since the only preconceived notion of gutter was on a home. (Editor's note: The gutter is the center of the magazine, where the left and right pages come together.)
What's your favorite thing to eat that you can only find in 417-land?
I love breaded cashew chicken. When we first moved to St. Louis from this area (I was born and raised in Lockwood), I ordered cashew chicken. When the waitress delivered it to our table, I swore they had messed up my order. 
If there were a movie about your life in 417-land, what would its title be?
Welcome Home. Immediately after college I moved to St. Louis for 12 years. 
What celebrity would you most like to have coffee and conversation with?
I enjoy having coffee and conversation with just about anyone, because I believe everyone has a story. But one person I would love to have a conversation with (and I know I will someday) is Jesus. 
Do you have a nickname in the 417 Magazine office?
My name usually just gets shortened to Jame.
What do you do in your free time? 
My first love is hanging out with my family: My husband, John, and our two kids, Molly and Logan. Of course I have many other interests: shopping, running, decorating, boating.
What's your dream vacation, and what five people would you take with you? 
Anything with beach and sun! I'd take my family, of course! 
What would you do if you won $1 million?
Donate to my church, build a dream home and save for retirement (because I'd be retiring early!). 
What is your Facebook status right now?
"If you would have told me 15 years ago that I'd be getting up at 4:30 a.m. to drive three hours to pick up a box of parts from NASA for my son and his robotics team, I would have said 'You're crazy!' But here we go… Let the FIRST robotics competition begin!"
What would your co-workers say is your most distinguishing feature at work? 
Well, I just asked the co-workers around me, and they said they'd miss seeing what outfit I chose for the day and my competitive nature. Evidently my competitive nature helps keep them motivated, too. It's a friendly competition, I promise!