Life
Do Good: Eden Village
A local nonprofit is turning the problem of homelessness into opportunities for others by building a community of tiny homes for Springfield's chronically disabled homeless population.
By Jennifer Adamson
Mar 2017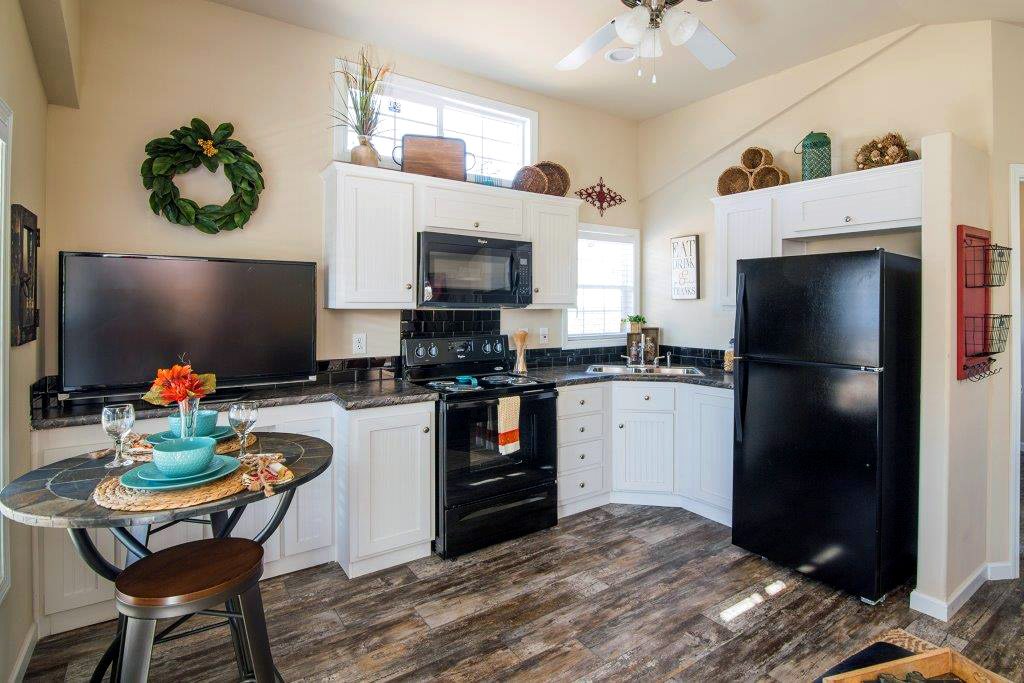 By this time next year, a gated community of tiny homes will rise from the Springfield landscape. And some of the city's homeless residents will be the ones living in them. The housing project, called Eden Village, is slated to span a 4.5-acre tract off East Division Street and consist of 30 micro residences for Springfield's chronically disabled homeless population.
David Brown is executive director of The Gathering Tree, the faith-based nonprofit taking the lead in funding this venture, the first of its kind in the Ozarks. The Gathering Tree provides a safe place for those without shelter to get off the streets for a few hours each evening. David and his wife, Linda, envisioned Eden Village after becoming weekly volunteers with the ministry seven years ago.
"What we agonized over was after we're with our friends on an evening, we get in our cars and go home," David says. "They put their backpacks on and trudge off into the woods. And we thought surely something can be done about this."
Through the couple's involvement with The Gathering Tree, the Browns formed relationships with many people who others often ignore because of false perceptions about homeless people. All their conversations led to an important discovery.
"The No. 1, I think, definition of homelessness is profound, catastrophic loss of family and friends or community," David says. "They're alone, have no resources to fall back on, nobody to talk to them. Our whole focus is to get to know their stories and see how we can impact them." The Gathering Tree believes that to eliminate the factors that contribute to homelessness, certain human needs, like shelter and companionship, must be met first.

Meanwhile, Linda, a real-estate agent, had the idea to use tiny homes and had already started looking for land when she and David learned about a similar housing project out of Dallas. An abandoned trailer park would be perfect for connecting each 398-square-foot unit to utilities, so when one hit the market, they snatched it up and started sketching plans. 
Plans for The Gathering Tree's new community came together after David and Linda Brown bought an old trailer park.
They commissioned Champion in Athens, Texas, to manufacture 30 single-adult occupancy homes at an approximate value of $30,000 each. Coldwell Banker donated enough to purchase the first home, already on site at 2801 E. Division St. "Our hope would be that we would have enough financing to have a few units, maybe 10, on site by third quarter of this year," David says.
The plans for Eden Village also include shared spaces designated for laundry, internet access, socializing and sober living activities. An on-site food bank and medical offices will connect Eden Village residents with support services, eliminating the need for residents to travel. In the future, there might also be a workshop in which residents can tinker and a garden to cultivate produce to sell at the farmers market.
To qualify for residency, candidates must have a history of homelessness in Springfield for at least one year, a diagnosed severe and persistent physical or mental illness and a prior record with the criminal justice system—all conditions that dictate high use of Greene County resources and often result in the candidates being unable to obtain housing elsewhere. Residents pay a small monthly rent based on earnings. Much like the biblical Eden, residents may stay in Eden Village forever, as long as they abide by the neighborhood guidelines set forth by the management company. 
"They will have some say in self-governance, but we'll oversee it," David says. "If you have ownership in something, it boosts self-esteem and pride."
In the coming years when Eden Village is fully established, a new standard for addressing homelessness in Springfield will be, too, one that offers a permanent spot for those in need to rest their heads. 
For Eden Village to be successful, The Gathering Tree is relying heavily on grants and donations from those who share the organization's mission. In addition to construction costs, each home needs to be fully furnished at an estimated cost of $1,500 to $2,000 per unit. At this time, only monetary donations are accepted.