Life
Escape to Machu Picchu
What do you get when you add four friends, four days, 26 miles and an altitude of 13,900 feet? You get a once-in-a-lifetime adventure on the Inca Trail to Machu Picchu.
Written by Katie Pollock Estes | Photos courtesy Amanda Callaway
Mar 2017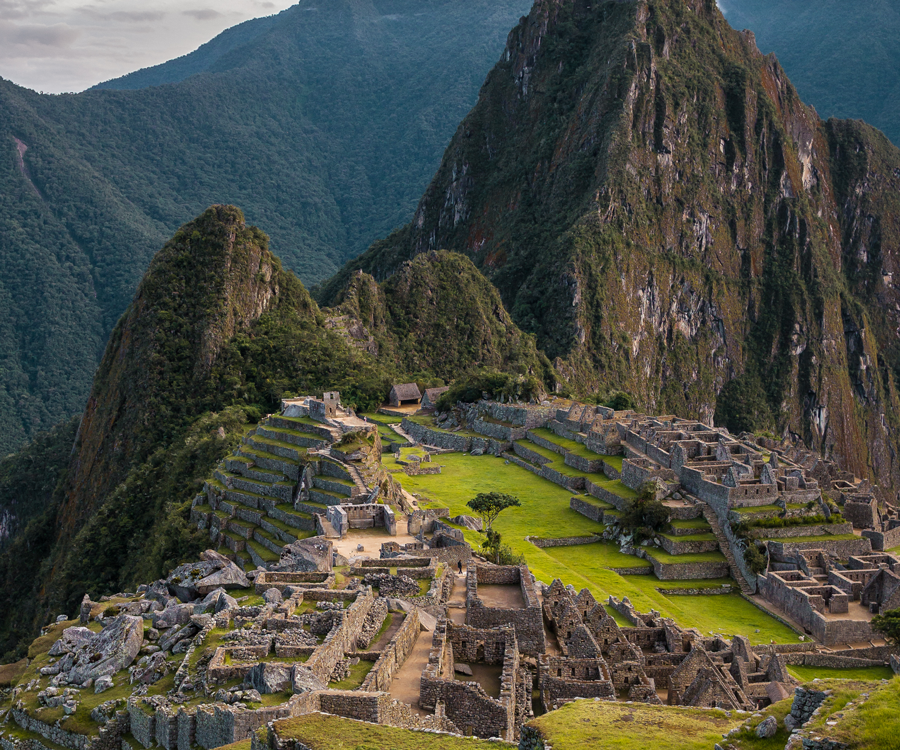 If you ever doubt how tough you are, do what Springfieldians Amanda Callaway, Sarah Davis, Andrea Long and Bethany Forrester did: Set a challenging goal, and then totally slay it. 
The four women work as Assistant City Attorney for the City of Springfield, stormwater technician for the City of Springfield, compliance officer and in-house counsel for the North Arkansas Regional Medical Center and engineer for City Utilities Spring Net, respectively. When they decided to take a trip to Machu Picchu via a 17-day tour of Peru and a strenuous hike along the Inca Trail, they knew they needed to prepare for the challenge. In the end, realizing they were physically and mentally capable of conquering the Andes was the greatest reward.
Be Choosy About Your Tour Guides
The friends researched tour companies before landing on Llama Path. All companies are not created equal, and they liked the ethical way this one is run. The company treats its porters well by providing housing for them during the off-season when many porters are homeless, outfitting them with quality gear and keeping their packs at a reasonable weight. Plus, the food they cooked for the hikers was incredible. Think multi-course meals, daily happy hours and coca tea to help hikers with the altitude.
And Speaking of the Altitude…
Hiking up to 13,900 feet is serious business. It can make you feel nauseated and lightheaded while hiking, and it made sleep difficult. Dead Woman's Pass is a particularly tough part of the trip. The hikers just couldn't catch their breath. "It was just so slow," Forrester says. "We had to stop every few minutes to rest because our hearts would be beating so fast." 
In addition to coca tea, the group combated the altitude by keeping dips of coca leaves in each side of their mouths, using essential oils on their heads, taking Diamox as a preventative measure and even packing chlorophyll drops to help build up oxygen in their systems.
Amanda Callaway takes time to enjoy Machu Picchu, the final destination on a 26-mile hike.
Don't Skimp on the Training
Although they couldn't prepare for the altitude, the group did a lot of local hikes together to train for the terrain and the endurance they'd need to complete the Inca Trail. They recommend trying some of the tougher local hikes, like Hemmed-In Hollow in Arkansas, to prepare yourself. "Do that one 15 times in a row with a weighted backpack," Forrester jokes. The packs the group carried on the Inca Trail weighed 30 pounds, and water was their heaviest supply.
Amanda Callaway, Sarah Davis, Andrea Long and Bethany Forrester were in high spirits on the third day of their trek through the Andes Mountains.
Enjoy the Journey
Believe it or not, the Inca Trail leading up to Machu Picchu is so beautiful that it outshines that gorgeous 15th-century citadel at the end. The nights were especially enchanting. "You go to sleep on top of a mountain then wake up and see this gorgeous view of the Andes," Callaway says. 
Davis remembers a sprawling view of the Milky Way at their first campsite. "The sky was so clear, the amount of stars you could see seemed fake," Forrester adds. 
Long loved the gentler, easier part of the hike on the third day, when the group got a chance to walk through the rainforest. At that point, the hikers stagger a little, giving them moments to themselves in a beautiful setting. There were chances to sit on the edge of a cliff and view the mountainside with some llamas walking around.
Come Ready to Make Friends
"We had the option to do a private trip, but we decided to book it with other people," Callaway says. That meant they were hiking with a diverse group of individuals from Las Vegas, Canada, Texas and Malaysia. Strangers at the start of the hike, they are now all friends on Facebook and still keep in touch. Accomplishing that feat together created an instant bond. 
Bask in Your Accomplishment
Although Machu Picchu is an engineering marvel (with fountains that still work) and a must-see spot for any globetrotter, that view through the Sun Gate and of Machu Picchu beyond wasn't the long hike's greatest reward. Satisfaction trumped it. "I was proud of myself and of us as a group," Callaway says. "I was proud that a group of four young women went to a foreign country and hiked this strenuous trail on our own." 
Davis agrees: "It was one of the hardest things I've ever done, and I'm really happy that I did it. Sometimes I still can't believe that we did it."