Life
Wooden Wonder: How Two Local Artists Created a Wooden Floor Mural
A shared passion between longtime friends resulted in the formation of Pellegrino's Art and Design Co.
By Mike Cullinan
Mar 2018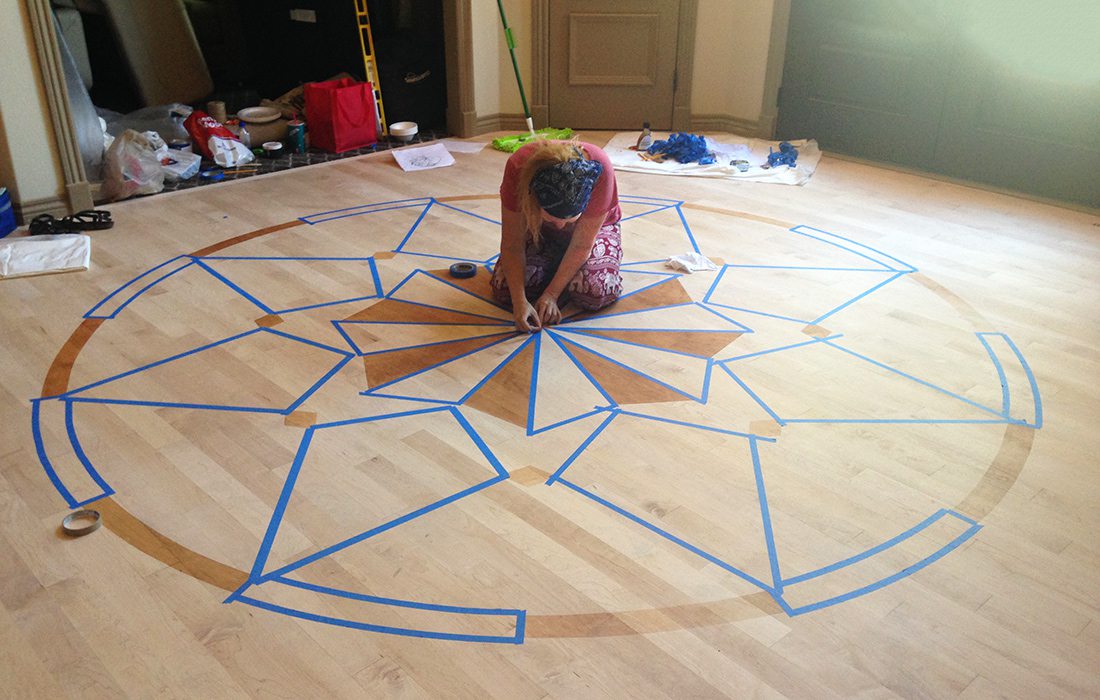 Although a pair of Springfield artists have worked under the same roof at Pellegrino's School of Music and Art for nearly a decade, it wasn't until earlier this year that it dawned on the longtime friends that they should team up on a creative project.
Teresa Pellegrino, who co-owns and teaches at the school with her husband, Mark, says it was a lightbulb moment for her to involve Jesse Stone, an art instructor at the school for the past nine years, on a wooden floor mosaic. Both women have been involved on various painting projects for much of their adult lives.
"I've always wanted an artist to work with me," Pellegrino says. "Whenever I wanted to start doing more of it—because I did a lot of it before I had kids—I was like, 'I have an art teacher right under my nose who I love.'"
This was actually the second time Pellegrino went into the Springfield home of Dr. Shachar and Debbie Tauber to paint a floor mural, she explains, as her original creation had to be sanded off after someone put sealer on top of it. So the Taubers asked her to recreate it, providing the opportunity to bring Stone in on the project. The two collaborated on a design that Pellegrino was determined would be as good, if not better, than the first one.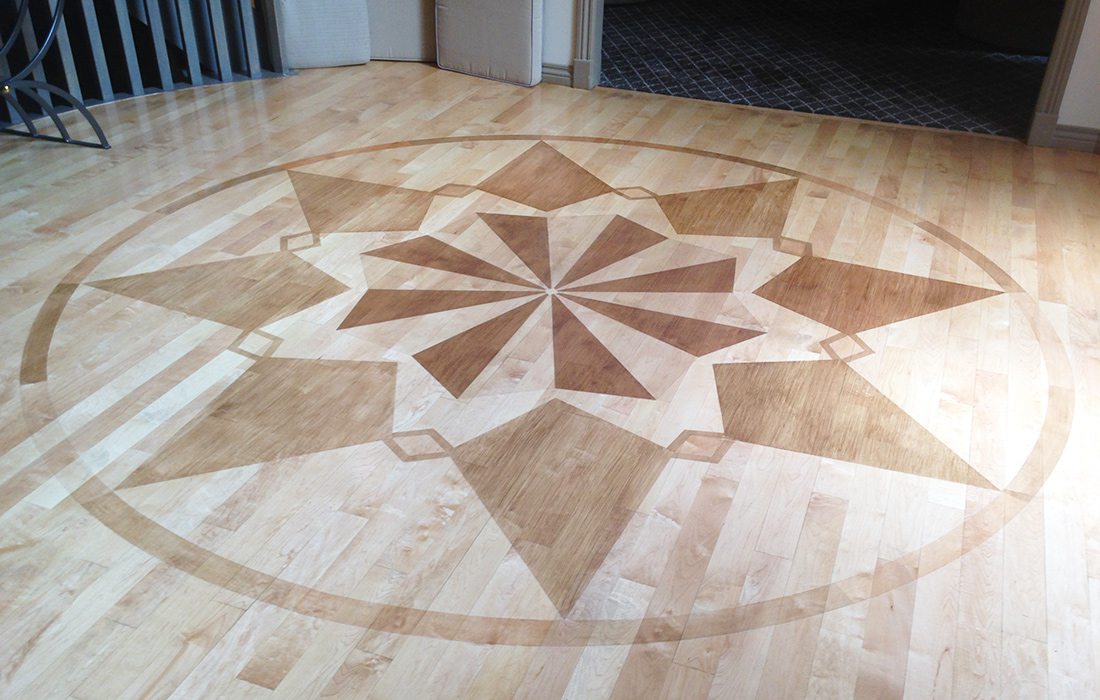 Essentially a big medallion that looks like inlaid wood, Stone says the mural is about 5.5 feet across and was hand-drawn before the floor was even touched. Because of its length, the artists had to get accurate measurements then put on their artistic caps and determine the design's details. "Now they love this one even more than they loved the other one," Pellegrino says of the Taubers' reaction.
Pellegrino and Stone have individually professionally painted countless murals over the years, with Stone describing the two as old-school artists. However, with the success of this first joint business venture, "we've now become a new monster," she says of the newly formed Pellegrino's Art and Design Co. 
Pellegrino says new projects are already on tap, and with each having established a client base separately over the years—not to mention the students and parents that regularly attend classes at the school—they feel the future is bright for their young partnership.
"We're just starting this collaboration together, this merger of art brains," Pellegrino says. The women foresee striking a balance of teaching classes and tackling art projects as they come. "We would love for it to grow, just because it's already a part of our lives, and we like anything good in our lives to be bigger," Stone adds.
Pellegrino's Art and Design Co.
To commission custom projects and learn more, call Pellegrino's School of Music and Art at 417-887-2800.