Reviews
Tinga Tacos Serves Creative Late-Night Fare
Whether you're out late searching for a post-drink snack or out to lunch searching for something a little different, Tinga Tacos has tasty tidbits that deliver big flavor.
By Katie Pollock Estes
Mar 2018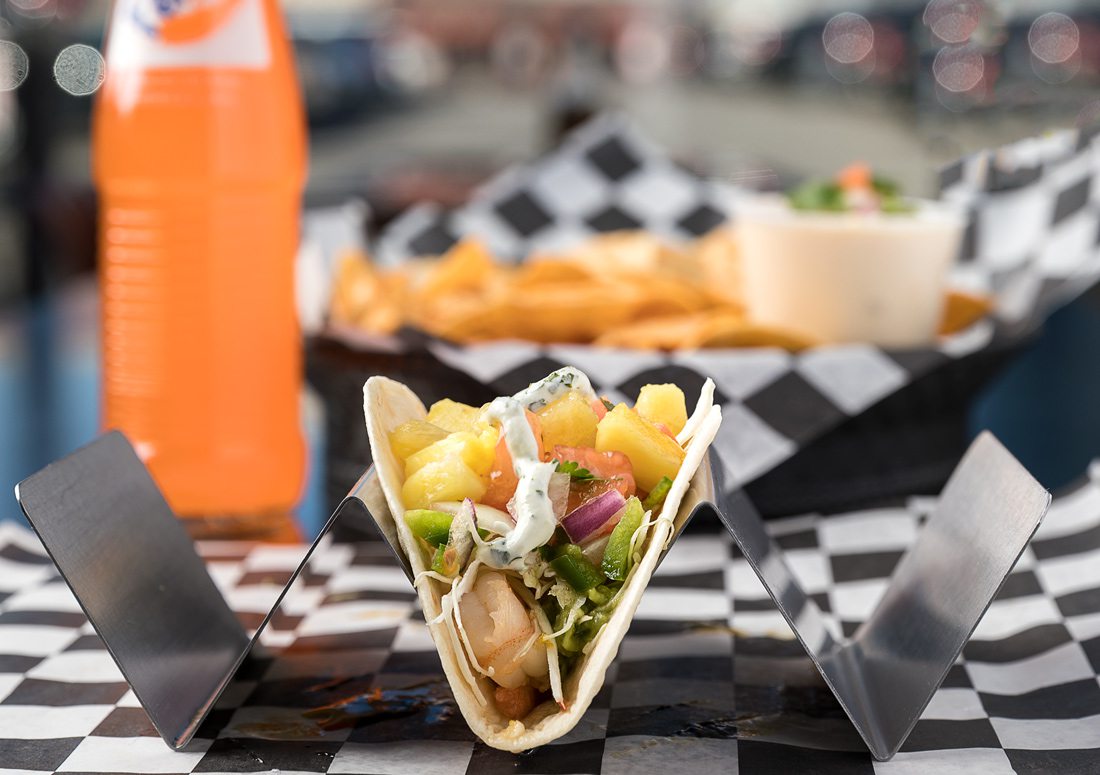 When Tinga Tacos (308 W. McDaniel St., Springfield, 417-831-8007, open Tues.–Weds. 11 a.m.–8:30 p.m., Thurs.–Sat. 11 a.m.–2 a.m.) opened up in downtown Springfield boasting funky tacos and clever side dishes, much of the chatter revolved around their (very welcome) hours: The door stays open until the wee hours of the morning on Thursday, Friday and Saturday nights, making it one of not-nearly-enough late-night, post-bar dining spots.
I haven't been to Tinga Tacos that late, though. Instead, my husband, Eli, and I visited one afternoon for a late lunch date, and the scene was pretty quiet at that time of day. There were just a few other diners in the small restaurant when we walked through the door. Service was friendly and quick, and by the time our food arrived at the table we were the only diners left in the place. We decided to relish the quiet time (we have two kids at home whose volume levels tend to fall somewhere between "exaggerated shout-whisper" and "banshee") and tuck into our lunch.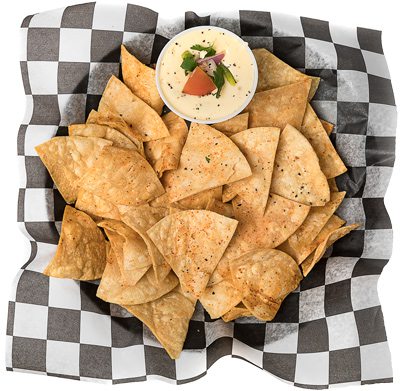 We started with chips and queso, which is technically a side but served as our appetizer. The queso is thick and features tender chunks of peppers in every gooey bite. After our first few crunchy dips, our tacos arrived.

I ordered the Fu Yu taco in a crunchy shell with a side of garlic-cilantro rice. The rice was tasty (heavy on the cilantro but perhaps a bit too light on the garlic) and I ate every bite of it, but it was the taco that won me over big time. It's filled with tofu, mango habanero sauce, cabbage, cilantro and pickled carrots and onions. The menu just said "tofu," so I wasn't sure what to expect from the protein. It was the pickled veggies and mango habanero flavors that piqued my interest, to be honest. Turns out, that tofu is incredible. It's so delightfully seasoned, with a heavy dose of flavorful spices and an acidic tang. I asked what the seasonings were, but the staff was tight-lipped about what the specific ingredients are. I would go back just for a bowl of the tofu, truthfully. It was that good.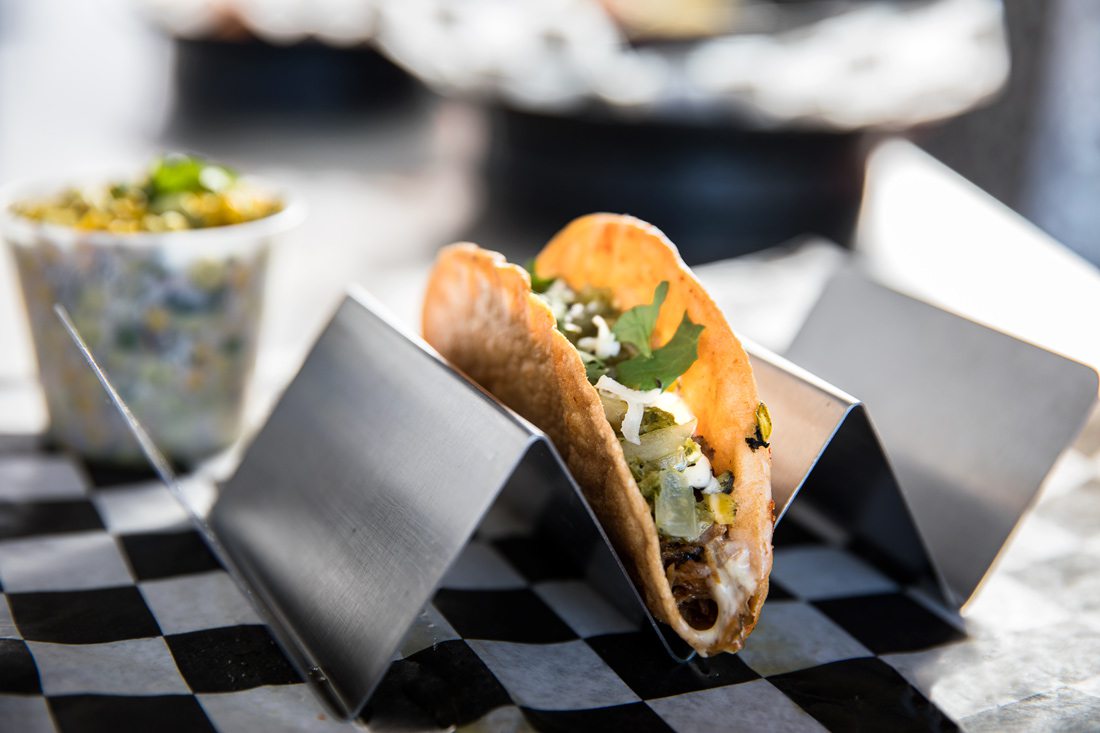 Eli went with the Udder Delight, a taco filled with tri-tip steak, cheesy corn, salsa verde and sweet chili lime vinegar. He got a side of jalapeño corn, and of course I stole a bite of it. Then another. And maybe a third. That stuff is delicious. I'm positive I won't be able to eat at Tinga Tacos in the future without ordering it. It's creamy and cheesy and just a bit spicy. I told Eli it would make a great taco topping, too—patting myself on the back for my great idea before looking at the menu again and realizing that Tinga Tacos had already thought of that. You can find it on the Double Deuce taco or order it on a Build-Your-Own Taco.

Although the tofu and jalapeño corn own my taco-loving heart, I am curious about a number of the other creative options as well. The menu is small, with nothing but 10 tacos, eight side dishes and the option to build your own taco. But those 10 tacos are all cleverly conceived and given chuckle-worthy names. Get Off My Prawn has shrimp with guacamole, fruit pico de gallo, cabbage, citrus syrup and lime crema. And the Steak Jam taco (the only one that might convince me not to order Fu Yu) pairs tri-tip steak, black beans, pico, pickled onions and carrots with a sweet fig jam. Yes, the menu is small. But it's not simple.