Style
Missouri is Awesome
Show your home state some love with Missouri is Awesome swag from Five Pound Apparel that says it all.
By Ettie Berneking | Photo by Garrett DeRossett
May 2014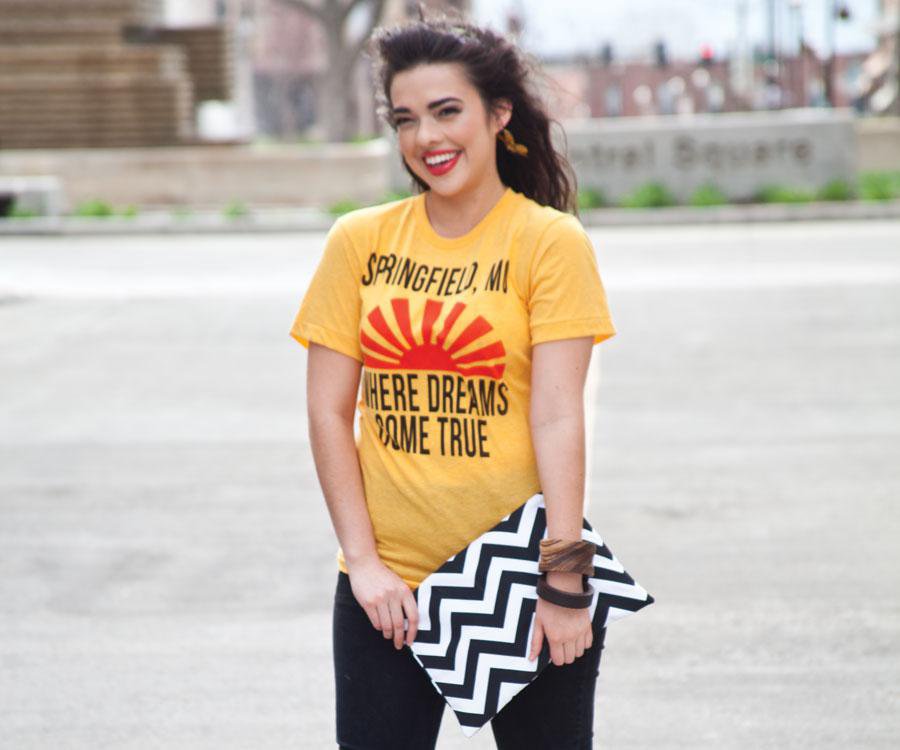 Missouri is Awesome shirts feature catchy, positive slogans.
If, like us, you're tired of all the I heart NY T-shirts, and wonder why 417-land can't get some love, Five Pound Apparel (412 South Ave., Springfield, 417-368-6401,
5poundapparel.com) is here to help. This local-loving clothing store started out selling an in-house line of T-shirts dubbed Missouri is Awesome. Well, a few years later, Five Pound has grown into a full-fledged business and that line of T-shirts bragging about Missouri and all its awesomeness has grown as well. Now the store carries books about the Ozarks, bottle openers, wall hangings and piles of shirts that will help you rep 417-land and our beloved Midwest region anywhere you go. Next time you're in Springfield, stop by the store to check out the swag for yourself. But if you can't wait till then, visit missouriisawesome.com to check out all the awesomeness.
In the mood for a good laugh? Visit missouriisawesome.com to watch a hilarious video toting everything that is awesome about Missouri.