Style
Gentle Fawn
Effortlessly stand out with items from Gentle Fawn's spring and summer collections.
Written by Adrienne Donica | Styled by Dylan Lyle | Photos by Brandon Alms
May 2017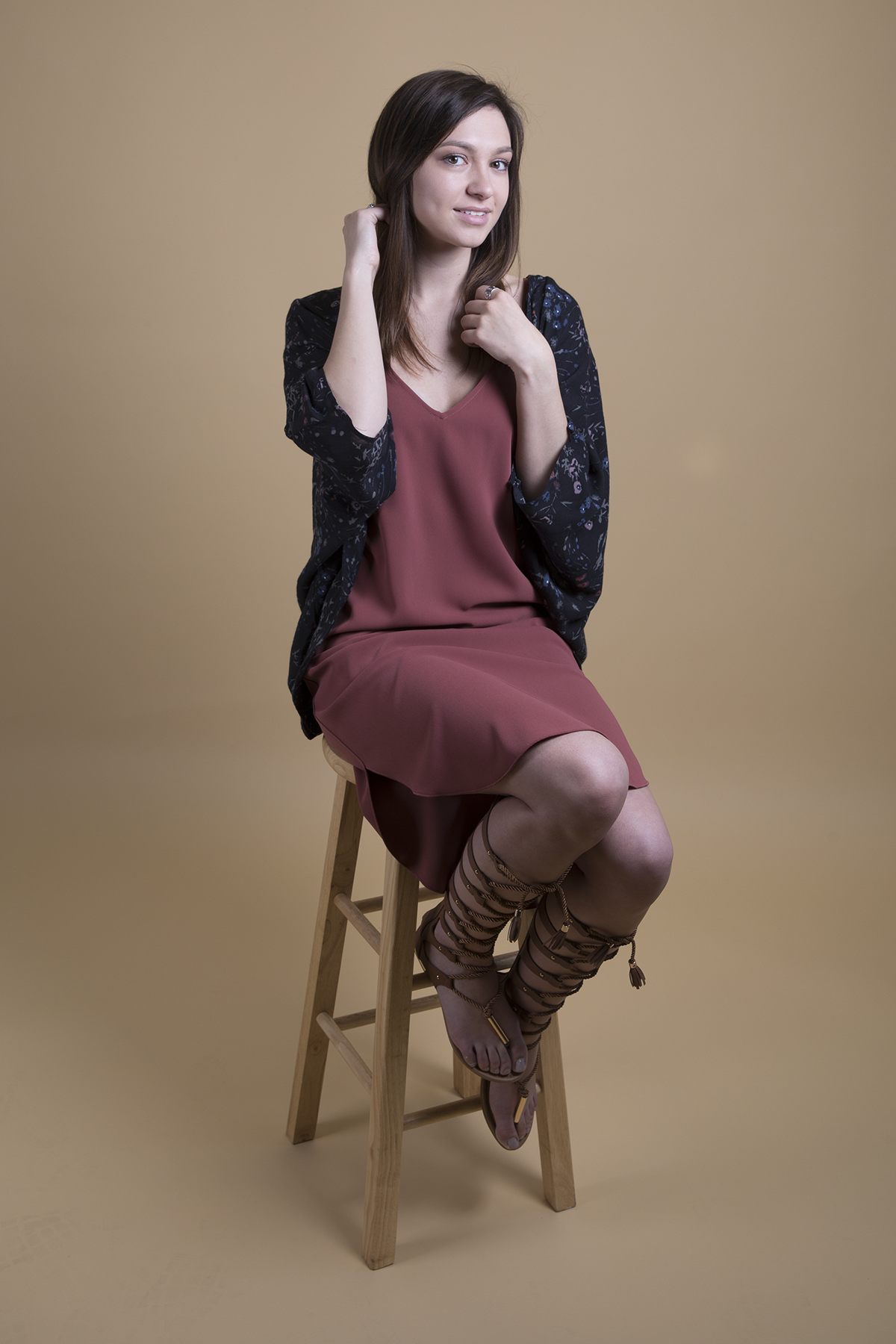 Gentle Fawn Winslet Dress, $99; Gentle Fawn Monarch Kimono, $66; Yoki Islana Gladiator sandals, $44, all at MODERN Society.

We've all done it: sent a text to our bestie to ask what she's wearing to make sure you arrive at the same event appropriately dressed. While there's no shame in that, it's a lot faster to just go to your closet, grab an outfit and not look back because you know it's the perfect one. That's part of the beauty of Gentle Fawn.
The 13-year-old brand was launched in Canada by Daniel and Carla Hogg. Gentle Fawn stays true to that individuality by offering its threads in exclusive prints made by the company's in-house graphic designers. Because of this, you have less of a chance of showing up only to find you're matching three other people there. Best of all, the line is full of relaxed, airy clothing that can be dressed up or down. 
This is especially true of Gentle Fawn's dresses, many of which offer a flirty alternative to floral patterns typical of spring and summer. Take, for example, the Voyage, a button up shirt dress released in multiple collections in either a plaid, a solid color or both. The back detailing on the Darcy Dress adds an element of surprise, and the Adelaide Dress's embroidered elements and keyhole neckline lend themselves to a flirty date night. 
MODERN Society has had Gentle Fawn in its inventory since opening in 2011. Owner Andrea Pena says customers love the consistency throughout the brand both in sizing and overall style. Finding the right fit for a variety of body types is easy, she says; best of all, that size won't change from year to year. 
Like the Voyage dress, Gentle Fawn's Monarch Kimono is released in a new version frequently. MODERN Society also carries pieces from GFX Essentials. These are the staples perfect for a lazy day at home that every good closet should have. The store receives deliveries from Gentle Fawn at least once a month, so keep your eye out for even more appealing attire—think tanks and maxi dresses—later this season and into summer.
Gentle Fawn Elias Top, $88; Parker Smith Gigi Denim, $162, both from MODERN Society