Dishes
Banana Cake
These seven dishes or drinks have passed our taste buds and made us rave. They are ranked by level of yumminess.
Nov 2014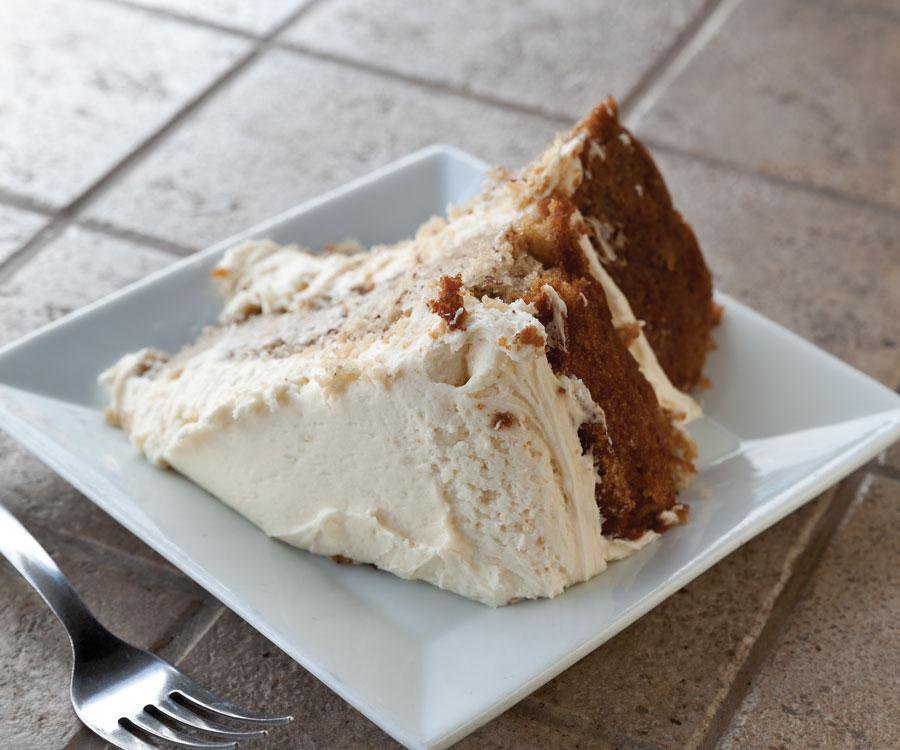 1. The banana cake at St. Michael's Sports Bar & Grille (301 South Ave., Springfield, 417-865-2315) has our entire heart, we love it so much. The moist cake is banana-y to the max, and the extra-sweet cream cheese frosting is to-die-for.
2. Our wallets loved the mushroom tacos on the Monday night 1-2-3 menu at Touch (1620 E. Republic Rd., 417-823-8383). They are $2 each, and they will make even diehard carnivores forget about meat. 
3. Corned beef lovers on staff are enjoying the reuben sandwich at Jason's Deli (1724 E. Battlefield, Springfield, 417-881-1500). A full half-pound of meat is topped with melty Swiss cheese, sauerkraut and a tangy Thousand Island dressing.
4. The Syrian Roasted Red Pepper and Walnut Spread at Ophelia's (216 E. Walnut St., Springfield, 417-368-9970) packs a teensy bit of spicy heat and lots of savory, nutty, bold flavor. 
5. We love sinking our teeth into the Torta de Carnitas at Cantina Laredo (4109 S. National Ave., Springfield; 1001 Branson Landing Blvd., Branson; cantinalaredo.com). This sandwich is packed with tender roasted pork, sweet apricot spread, tangy goat cheese and a gooey fried egg.
6. When we are hungry for a vegetarian treat, we order the black bean quinoa burger from Café Cusco (234 E. Commercial St., Springfield, 417-868-8088) that's topped with a zippy cilantro sauce, red onion salsa and avocado spread.
7. We recently revisited an old favorite: the Oh my God roll at Haruno (3044 S. Fremont Ave., Springfield, 417-887-0077). It's a classic that always satisfies our cravings for something spicy and wonderful.