Get Wasted
Missouri State University is going green, and it all started with a program that is now composting more than 500,000 pounds of food waste each year.
By Ettie Berneking | Illustration by Heather Kane
Nov 2014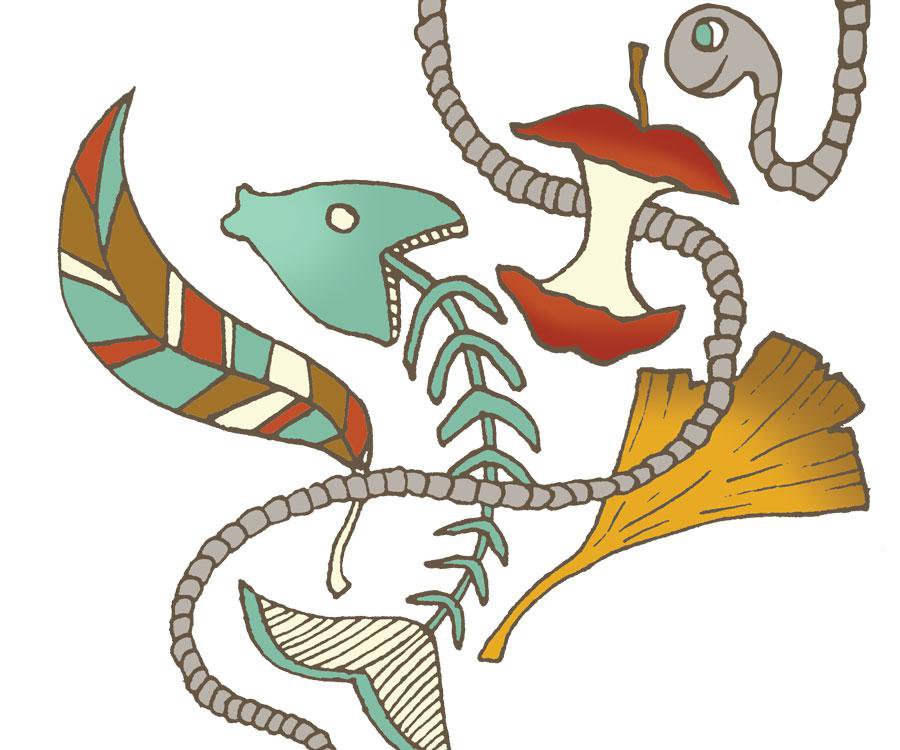 When you serve 1.4 million meals a year, you're bound to have some waste—roughly 500,000 pounds of waste. At least, that's how much waste Tony Hein, Resident District Manager at Missouri State Dining Services, estimates was being hauled from the school's dining halls to the landfills.
That much waste was concerning to say the least, so Hein and other members of the President's Sustainability Commission at Missouri State University started brainstorming ways to reduce the school's carbon footprint on campus. "We were just talking one day about improving sustainability and obviously reducing waste is a huge way," Hein says. "So we did some initial digging." 
What they learned was that the number of licensed composting facilities in Missouri is incredibly limited, but luckily, one of those, Environmental Services LLC, is based a short drive away in Verona. It's been six years since the campus composting program started up, and it's still going strong. Last year, Hein and his team were able to compost 510,000 pounds. That's especially significant considering that a majority of MSU's carbon footprint comes from the food served at the dining halls. "Food accounts for three-quarters of our total carbon output," Hein says.
Part of the success of the composting program is due to its simplicity. Instead of creating a system that students had to opt into in order to compost and recycle their food waste, students don't have to do anything. "No really," Hein says. "Students don't have to do anything." They come in, eat, and then either throw their food away in the trash cans or put their plates on the dish racks. Either way, all that wasted food ends up in the 10 big composting bins out back. And three times a week, those bins are hauled out to Verona where the contents are sorted, treated and composted. 
It all sounds so simple, and it is, but the composting program is just a small part of the school's much larger sustainability initiative. Programs range from a student-run garden and market to solar-powered charging tables for cell phones and laptops. There's also a recycling program in place, so even those napkins, sandwich containers and straws that are dumped into the trash are all biodegradable. Even seemingly simple menu changes like offering meatless Monday meals or turkey burgers instead of beef patties has helped reduce the school's carbon footprint.
It's a simple program at heart, but as those compost bins are dumped and the contents are hauled off, the long-term impact on the campus is far from simple. It's all about investing in healthier students and a healthier environment on campus.