Spaces
Office Space
Forget about demo homes. Ron Hill's European-inspired office is the perfect example of his home designs.
By Ettie Berneking | Photographed by Jeremy Mason Mcgraw
Nov 2014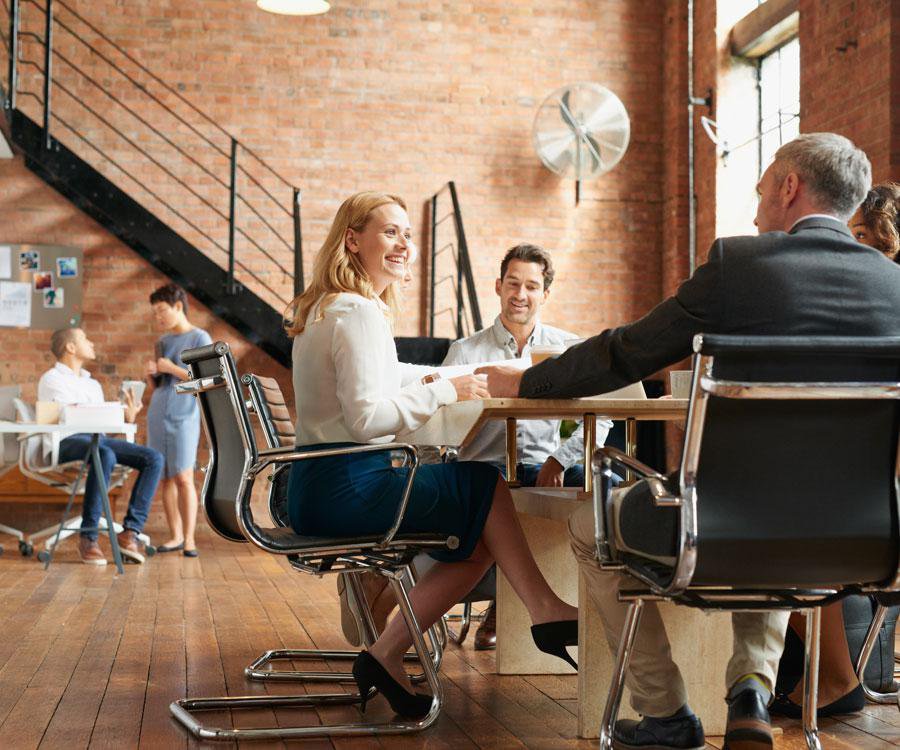 Impressive stone turrets, heavy wooden doors, arched entryways, post and beam wood work and an enchanting Old World style aren't elements you expect to find in an office, unless you're Ron Hill.
Hill, owner of Euro World Design (417-581-6057, euroworlddesign.com), has made a name for himself designing and building beautiful homes inspired by the historical architecture of Normandy, France. And a few years ago, Hill decided to ditch his white stucco office in Springfield and build an office that reflected his style as a custom home designer. The result is impressive, and surprisingly practical. 
"The idea was to create an office that used the same materials and style I use on the homes I build," Hill says. "I wanted a space where I could easily demonstrate my work to clients." It worked. Instead of building a free-standing office, Hill simply added an extension to his home in Nixa. The new 900-square-foot office is half the size of his old space, but the ability to welcome clients to a mini version of their future home more than makes up for the cutback in footage.
Hill's desk is tucked back into the office's stone turret, and a series of plantation shutters let in just enough natural light. A Saltillo tile floor gives the space that Old World charm Hill likes so much, and several custom-built doors serve as the finishing touches. For clients who fly in to meet with Hill, the stone back patio doubles as a prime entertainment space without breaking from the French countryside esthetic. 
"Clients have loved it," Hill says. And now instead of having to commute into the office each day, Hill simply has to tote his coffee cup across the driveway.

One of Hill's trademarks is his post and beam work, so it made perfect sense to include this style in the new office (left). When paired with the exposed stone and wooden flooring, the rustic beams help give the office that Old World atmosphere Hill is known for.
When Hill decided to build his office onto his house, he knew he wanted it to flow into the back patio space without it feeling broken up. Since the patio features a spacious stone deck and stone grilling station, the new stone turret blends right in with the Old World style. 
With granite countertops, a built-in stone smoker, a Big Green Egg and even a brick oven for pizzas, the stone patio out back serves as a great space to entertain out-of-town clients. And even on a daily basis, the patio serves as a great outdoor escape for Hill and his employees.
Lunch breaks outside are common as is making a quick run onto the patio to snip off a few fresh herbs to add to lunch.  

All of the doors in the office were custom made to fit the ambience of the rest of the office, and the back door and front door each have a small pub window that can be opened to look outside.