Style
We Heart Kate Spade
Peek into some of our favorite boutiques to see what hot lines and brands they carry here in 417-land. This month: Kate Spade clothing and accessories from Harem & Company.
Nov 2014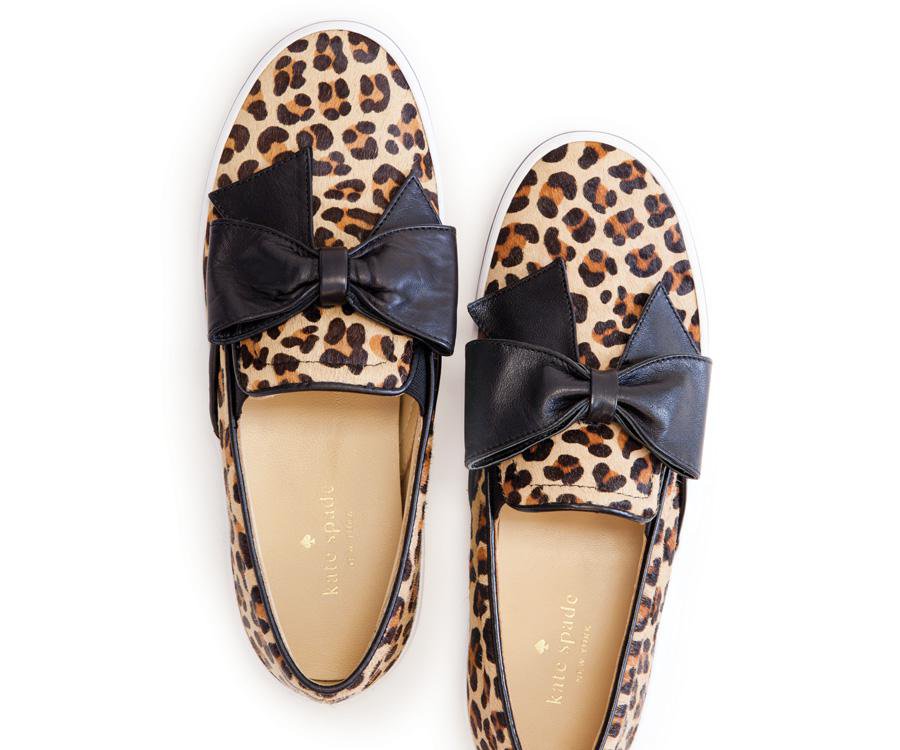 Our favorite Kate Spade finds: 1. Polka dot watch, $125; 2. Black-and-white white crossbody bag, $198; 3. Leather bow gloves, $128; 4. Faux fur collar coat, $728; 5. Shanghai deco dot scarf, $168; 6. Leopard spot flats, $198
When it comes to nailing the latest fashion trends with plenty of colorful, feminine whimsy, few do it better than Kate Spade. Filling runways with vintage throwbacks with plenty of modern style, the Kate Spade clothing line is always a win, and you don't have to jet set to the nearest big city to fill your closet with the newest polka-dotted ensemble. You can find a stylish collection of Kate Spade duds at Harem & Company here in Springfield.
This high-fashion boutique has been carrying the brand for about five years with a selection of Kate Spade shoes, jewelry, handbags and scarves. "It was the quality and style of the brand, which spans a wide range of ages and personal styles," says Tammy Kirks at Harem. "It's modern, edgy, feminine, preppy and playfully sophisticated."
Whether you're in your mid 20s and in need of the perfect first-job ensemble or in your 50s and searching for a sassy and stylish go-to sundress, the Kate Spade line has you covered. "We have customers from teenagers and on up," Kirks says. "Kate Spade knows no age." But she does know style, and we love that you can fill your wardrobe with all these colorful, high-quality fashions without having to leave 417-land.