Style
Behind the Design
417 Magazine's creative director, Heather Kane, gets inspiration from many places, and innovative design is one of her passions. She believes even your hair brush should make a design statement. While out scouting for the magazine at 417-land boutiques an
Styled by Heather Kane Photos by Brandon Alms and Kevin O'Riley
Nov 2015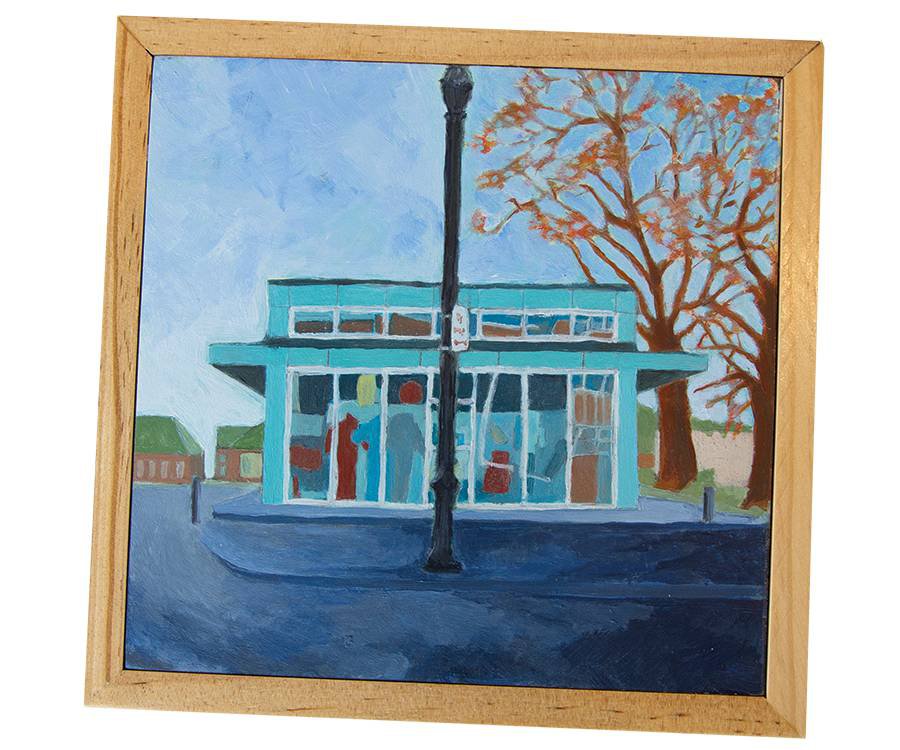 1. Stylish Sound: Amplify the sound of your smartphone without the use of electricity with the Bam Jam speaker ($14.95, The Market). Its modern design with a touch of nature not only creates the perfect sound, but it looks perfect, too. 
2. A Peek Inside: Step into the French farmhouse life of Mimi Thorisson with this beautifully photographed and designed cookbook (A Kitchen in France, $40, Brown Derby International Wine Center). The book gives a glimpse into every season with photography that captures not only delicious recipes and produce, but farmhouse life as well. 
3. Local Landmarks: Local artist Mike Myer's minimalist bite-size paintings ($80–100 each, Fresh Gallery) give a new perspective of local buildings we probably don't think twice about. Myer's works are straightforward and simple, bringing modern design to old-school landmarks. 
4. Stand Out: Terrariums are cool, but this egg plant stand ($450, Obelisk Home)
is cooler. The style is art deco meets conservatory, and it is definitely a
statement piece.