Life
A New Set Design for The Nutcracker
Take a peek at Springfield Ballet's Nutcracker set, designed by Roger LaVoie, for their 40th anniversary.
Written by Kelsey Brown | Photos courtesy Springfield Ballet, by Ikenroth Images
Nov 2016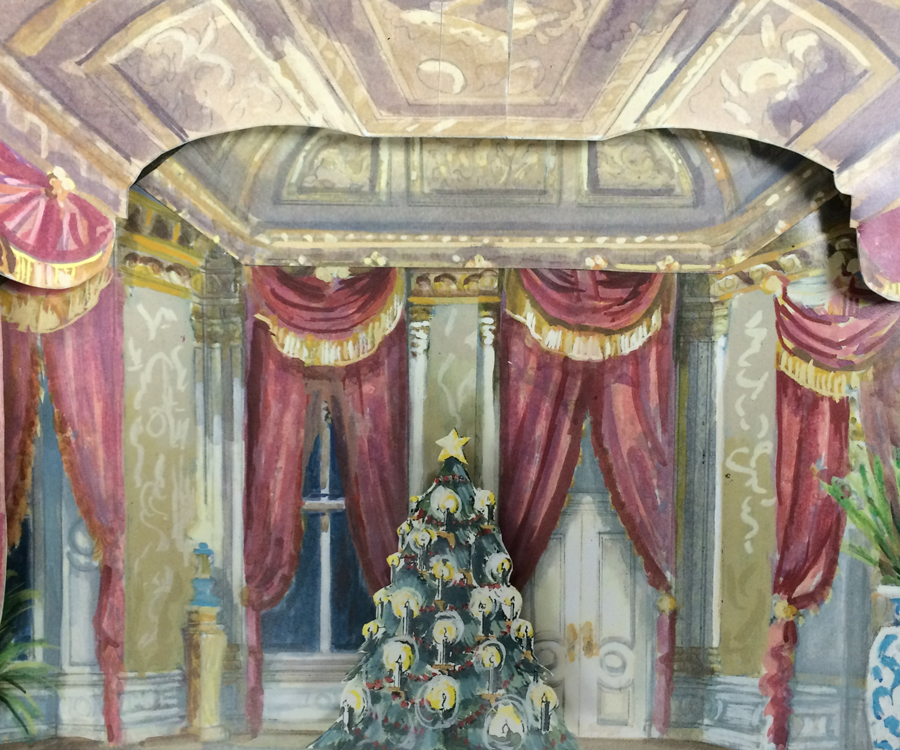 What began four decades ago as a small touring ballet company has since grown to become Springfield Ballet—a vibrant non-profit arts community fostering the training of young dancers, premier performance and local outreach. 
Cynthia Hollander was a leader in the movement for Springfield to create its very own production of The Nutcracker, and in 1985 and two sets ago, Springfield Ballet performed the show for the very first time.
Since then, The Nutcracker has become Springfield Ballet's most well-known piece. It serves as a staple and holiday family tradition for many families in the Springfield area.
Although every year brings an array of exciting productions and accomplishments for Springfield Ballet, 2016 in particular was a very special one for the company: It was the Springfield Ballet's 40th anniversary. To celebrate, the 2016 production of The Nutcracker featured a brand-new set designed by Massachusetts-based set designer, Roger LaVoie.
Fundraising for the set began in October of 2014 and was completed in May of 2016. Following a nationwide search and 32 total submissions, five talented finalists were chosen, and the public voted on their favorite at 2015's production of The Nutcracker. LaVoie's set concept was selected.
In preparation for designing the concept, LaVoie had traveled to Springfield, took pictures and made a trip to the history museum to get a feel for the Springfield area and its significant landmarks and culture. As a result, two of the six new backdrops feature a design and atmosphere that is Springfield- and Ozarks-inspired and reminiscent of the beautiful, large Victorian homes found on Historic Walnut Street.
"We wanted to make sure that [the new set] had a local flair to it, that it spoke to Springfield and really was just a Springfield production," former Springfield Ballet Executive Director Evan Bennett said. "That was one of the big factors in deciding to work with Roger—making sure he could provide something particular to our area that we wouldn't be seeing everywhere else. This is a truly Springfield-specific production that you won't see anywhere else, so we're pretty proud of that."
Although 2016's production of The Nutcracker still featured the traditional late-Victorian and Edwardian eras, the new set introduced a breathtaking growing tree, a 3-D clock and several other fresh backdrops for an exciting and refreshing twist on the annual production.
"Roger is an expert with forced perspective, so there are a lot of beautiful backdrops," Bennett says of the sets. "Our Act Two set will look very cavernous, which is going to be incredible to see from an audience perspective."
The staff at Springfield Ballet expect to be able to use the new set for the next 15 to 20 years, so an entire generation will grow up with this set for The Nutcracker.
Bennett also says the new set has an impact on the performers, giving them a renewed sense of energy and enjoyment in being a part of the production with a new twist.
For information about tickets, visit springfieldlittletheatre.org or call the Landers Theatre Box Office at 417-869-1334.