Reviews
Edgewood Creamery
Edgewood Creamery in Purdy offers the creamy, natural cheeses you didn't know you've been missing.
Written by Adrienne Donica | Photos by Abby Gust, courtesy of Shutterstock
Nov 2016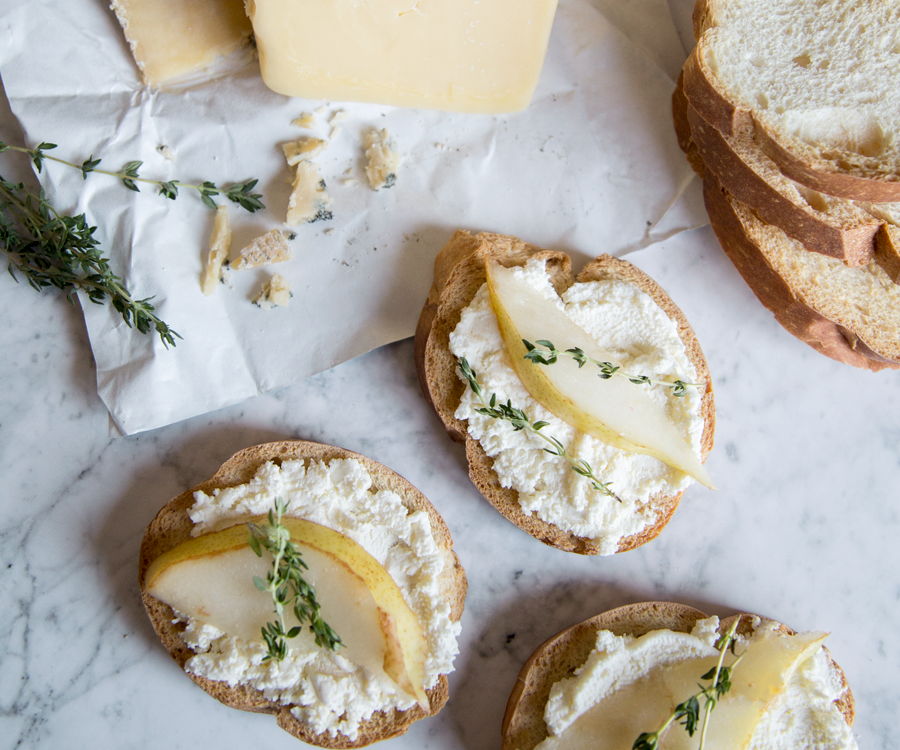 If you've been to Big Cedar Lodge, Farmers Gastropub or MaMa Jean's Natural Market, you've likely seen or even tasted the creamy goodness of cheese from
Edgewood Creamery. What you might not realize is that Edgewood Creamery is a small family-run operation in Purdy, near Monett. 
Since 2001, the Fletcher family has owned a dairy farm in Purdy, but just last August, they made the leap into the cheese business. "We wanted to take that high-quality milk and turn it into a value-added product that we felt would be just as exceptional as the milk," Head Cheesemaker Melissa Fletcher says. "So the idea of cheese was born."
Having no previous experience, Melissa did a lot of research and experimentation and even took some classes before developing the Creamery's first cheese, a fresh, high-moisture cheese called Farmhouse Original. "It's a really good cheese for cooking with," she says, adding that it "makes the best grilled cheese sandwiches ever." Today, Edgewood sells eight cheeses—including two cheddars, a blue and several flavored varieties—all made from milk produced by the farm's cows.
The farm is a big operation in itself. Right now, the Fletchers milk 310 cows twice a day on their 260-acre farm, which they've split into 5-acre paddocks. "After each milking, those cows are rotated to a fresh paddock, so they're always getting fresh grass," explains Aubrey Fletcher, the Creamery's marketing executive and Melissa's daughter-in-law. "That allows for the grass to replenish and grow at a healthy pace." In addition to the various grasses grown in these paddocks, the cows enjoy grazing corn every now and then as well as minimal amounts of grain to ensure a balanced diet.
After a little more than a year in business, Edgewood Creamery is already making a name for itself. At its 2016 competition, the American Cheese Society awarded Edgewood's Milk & Honey Fromage Blanc third place in the flavored cheese category. And 40 restaurants and stores in 417-land and even northern Arkansas carry or use its products.
"The restaurants and the chefs have been a huge surprise, and it's just been exciting because it's nice when they cook with your product," Melissa says. Of all the cheeses she makes, she says the Ozark Mountain Blue is her favorite. "A lot of people find when they taste it, even if they're not a fan of blue cheese, they like it because it's not overwhelming in the blue department."
We recommend stocking up on your favorites because once you've had a bite of any of the cheeses from Edgewood Creamery, it's hard to stop.