Drinks
Black Currant Mule from Fire & Ice Restaurant & Bar
Perfect for a long week--even if it's only Tuesday.
Written by Rose Marthis | Photo by Kevin O'Riley
Nov 2016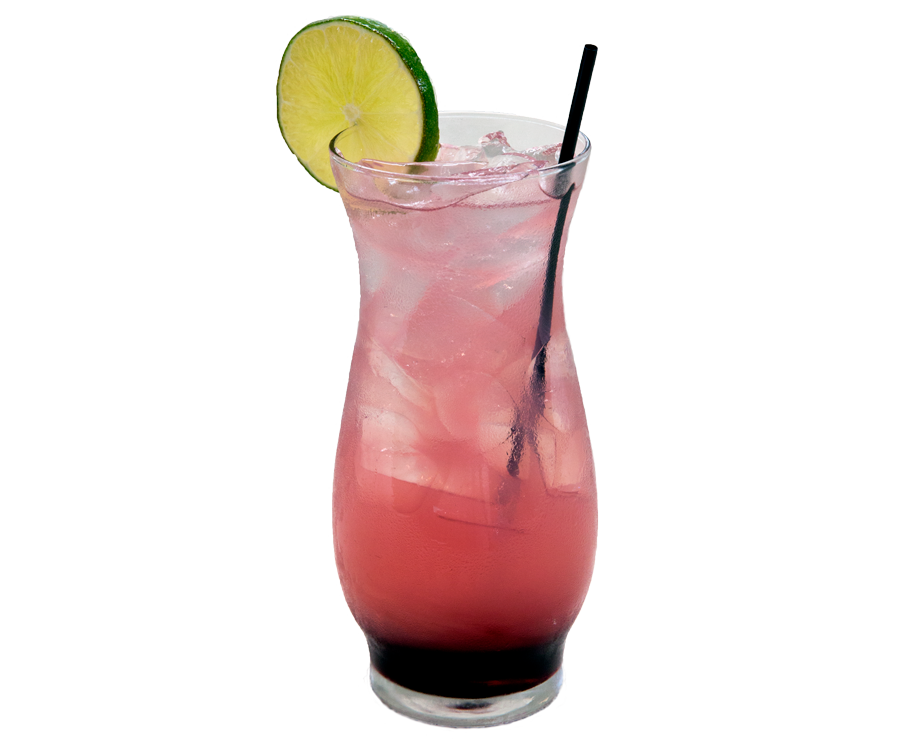 It was a long week. Sure, it was only Tuesday, but we all know that sometimes, two days are all you need to be ready for the weekend. I polled some coworkers to see if they were feeling the same, and the answer was yes. So Biz 417 Editor Adrienne Donica, Production Editor Claire Porter and Creative Coordinator Kaedy Hess joined me for happy hour at Fire & Ice Restaurant & Bar (2546 N. Glenstone Ave., Springfield, 417-522-7711, oasisfireandice.com). We perched ourselves at the ice bar and were handed an extensive list of wines, beers, spirits and signature cocktails. I think we were all trying to soak up the last bit of summer, because Adrienne got a Blueberry Rum Smash, Claire ordered a Boulevard draft and Kaedy opted for the Coral Reef, a fruity cocktail not lacking in liquor. I went for the seasonal Black Currant Mule, made with Peligroso Silver tequila, black currant liqueur, Fever Tree ginger beer and limeade. The first sip was all ginger and the good zing that accompanies it. Then the tequila, black currant and lime flavors came through. We all agreed it was the best drink of the bunch, and the perfect cocktail to sip away work worries on a Tuesday evening.