Drinks
The Ice Queen at The Golden Girl Rum Club
The Golden Girl Rum Club is whipping up some tasty concoctions with its frozen drink machine.
By Savannah Waszczuk
Nov 2017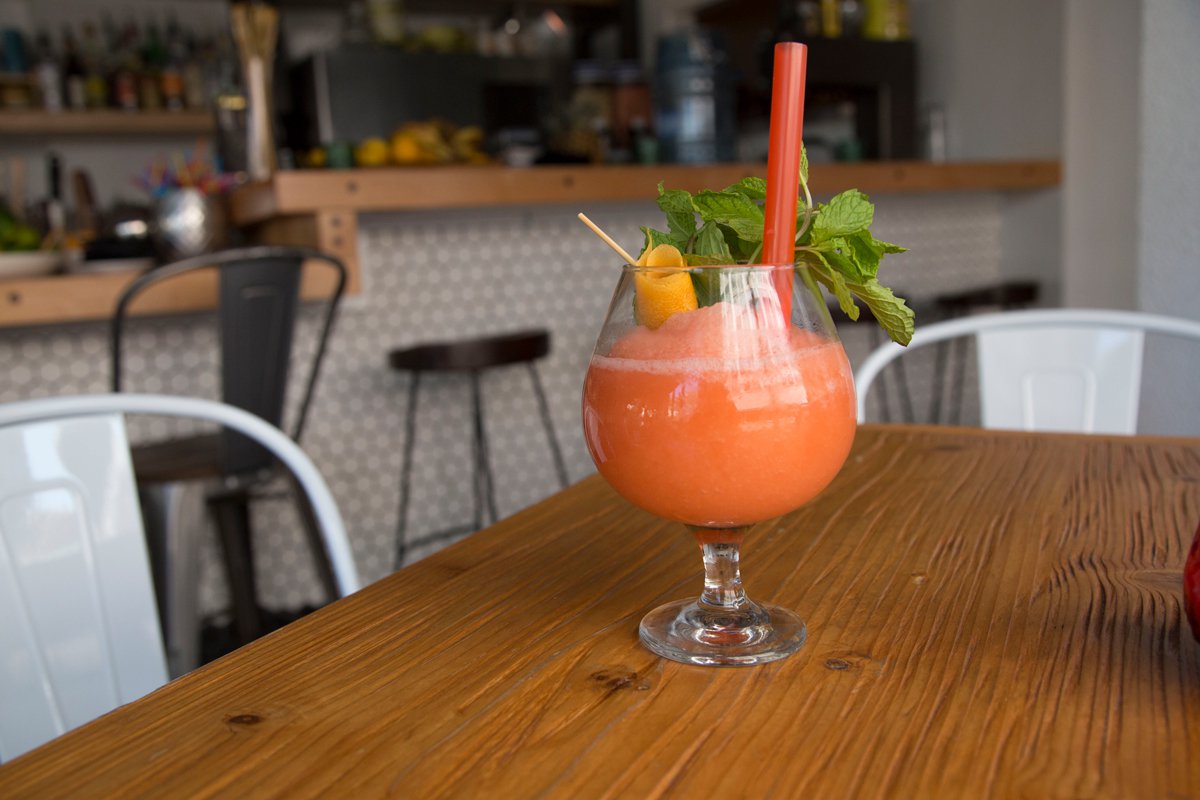 When it comes to sweets, I'm basically a 5-year-old trapped in a 32-year-old's body. This comes with its fair share of challenges, including still getting googly-eyed anytime I see an ICEE machine. That's why I was ecstatic when I found out The Golden Girl Rum Club (137 Park Central Square, Springfield) got a frozen drink machine last summer. But you won't find those syrupy, way-too-sweet (but, in my very childish opinion, delicious) concoctions here. Instead GG blends up creative frozen cocktails made with quality liquors and mixers and serves two flavors at a time. We recently tried The Ice Queen made with Campari liqueur, Dolin Blanc Vermouth, Plantation 3 Stars white rum, passion fruit and grapefruit juices and Demerara syrup. One sip in, and I was sold on its smooth-yet-icy texture. It's a summer-themed party for the mouth! Grapefruit dominates the flavor profile, and the rum pops out for a strong finish. Although the frozen flavors the bar offers often change, this creation is returning in November when this magazine hits newsstands. All hail the queen!