Dishes
Pulled Pork Quesadilla at Heady BBQ
Plus six other dishes that have passed our taste buds this month and made us rave. They are ranked by level of yumminess.
By The Editors
Nov 2017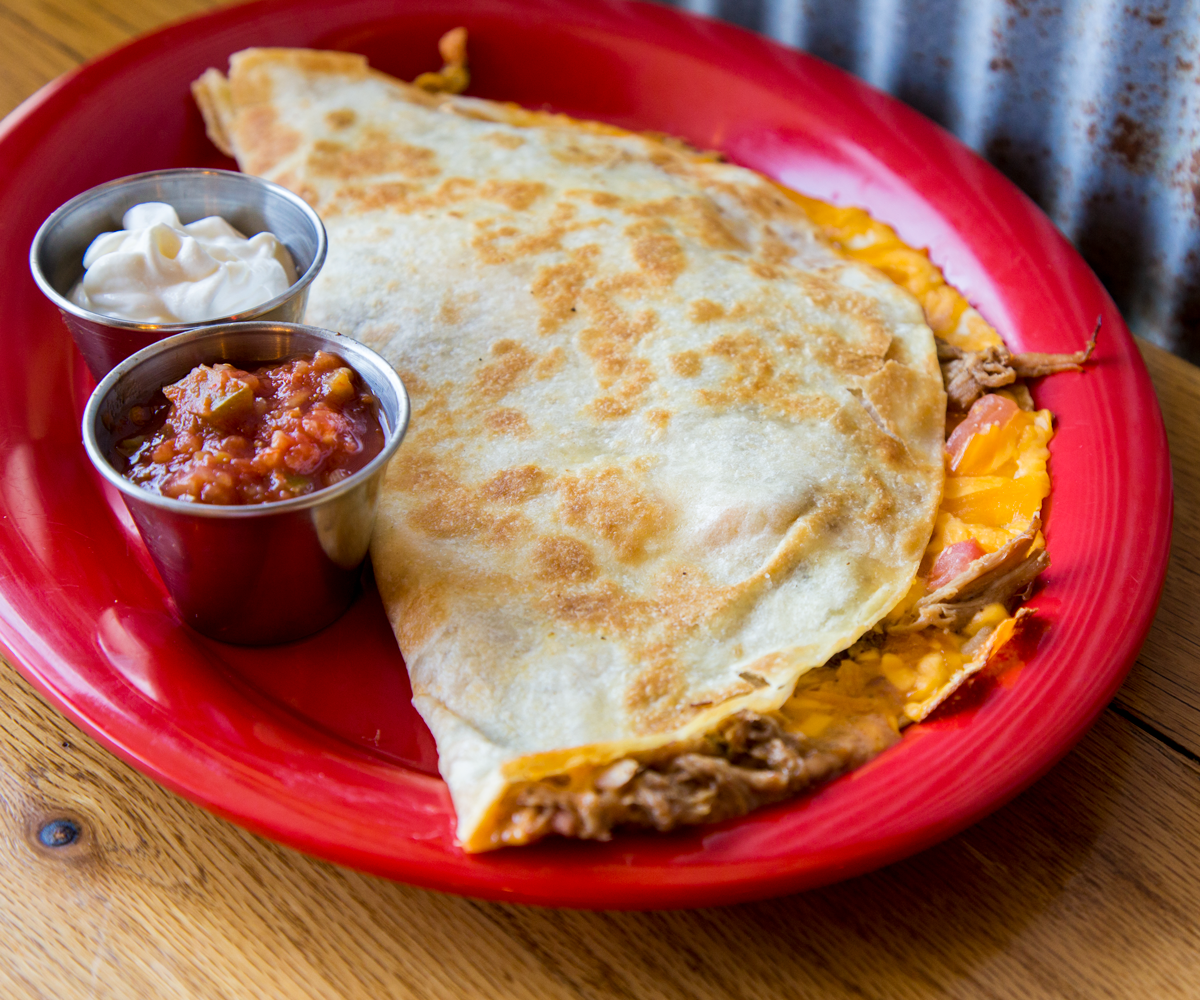 1. Have a barbecue hankering, but want to enjoy it in a less-messy package? Try the pulled pork quesadilla at Heady BBQ (573 E. Elm St., Republic, 417-732-4227). Each bite is filled with tender pork, plenty of cheese, onion and tomato, plus your choice of barbecue sauce in varying levels of spice. 

2. Chow down on the pork-packed pork belly barbecue burger at Instant Karma Gourmet Hot Dogs (527 S. Main St., Joplin, 417-206-3647), a mouthwatering combo that includes a salty pork belly slab, pulled pork, mozzarella cheese and two types of barbecue sauce.

3. Ward off chilly temps with the soul-warming spicy shrimp ramen at Koriya (4121 S. Fremont Ave., Suite 128, Springfield, 417-882-0077) featuring a flavor-packed broth, slurpable noodles, succulent shrimp and hard-boiled egg. Toppings like green onion and bean sprouts add a nice touch of freshness.

4. Fair warning: we've been told that the pizza dip at Gusano's Chicago-Style Pizzeria (3929 E. Seventh St., Suite E, Joplin, 417-623-9090) is seriously addictive. The hearty app features mozzarella cheese, house-made marinara, pepperoni and more smothering Fritos Scoops chips.

5. One staffer can't get enough of the Earl Grey cream pie from Prairie Pie (417-459-8222), a 417-land pie-making company. The flaky crust has a thin layer of dark chocolate, which pairs nicely with the rich tea-flavored filling. Whipped cream and chopped pistachios top off the pretty pie.

6. Start your day on a high note at Early Bird Breakfast Pub (1717 E. Cherokee St., Springfield, 417-885-8088) with one of its Bird's Nests, a unique dish with toppings like eggs and hollandaise on a puff pastry base. We love the Robin, which comes with goodies like sweet potato nuggets, bourbon-apple ham and steamed broccoli. 

7. For a truly crave-worthy salad, order the Char-Crusted Ahi Tuna Salad from Houlihan's (2110 E. Republic Rd., 2431 N. Glenstone Ave., Springfield). The rare tuna is a treat, and the banana chips are a surprise. And we love the mildly sweet dressing.