Style
Kaye's Fashion Forward
This month, 417 Magazine's Style Coordinator Kaye Lee shares tips for pampering yourself.
By Kaye Lee | Photos by Dylan Whitaker, Abby Gust
Oct 2014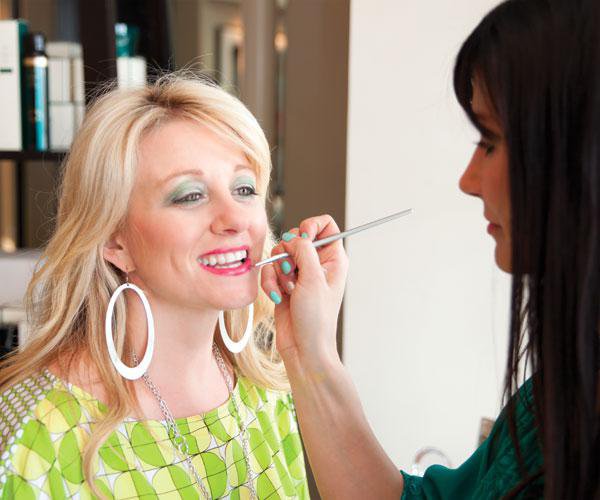 I prefer hot summer days over cold winter days, but unfortunately, the sun and chlorine do major damage to my hair and skin. Now that summer fun is over, it's time to refresh and renew my skin and hair before the cold winter months arrive.
My first stop was to Monica Hopper at Milk.Honey Salon for a new cut, color and conditioning treatment. Giving the go-ahead to cut several inches off my hair was not an easy decision, but I was ready for the change. After coloring my hair, Monica applied a new Wella conditioning treatment that had my hair feeling soft and looking shiny. 
 Salon services from $95–145; Intense Keratin Restore Conditioning Treatment $35; both from Milk.Honey Salon
My next stop was to Acacia Spa. Esthetician Liz Watts decided to apply the Obagi Blue Radiance peel, which left my face feeling young and fresh. I was amazed with the results.
3. Obaji Nu Derm Kit, $440 from Acacia Spa
4. Facials starting at $60 from Acacia Spa
With a new haircut and a refreshed face, I was ready to try a line of makeup that I've been hearing a lot about lately, Jane Iredale. I had a great time with estheticians Krista Murphy and Veronika Alimova. I learned a lot about the Jane Iredale pure mineral makeup with no fillers and the exclusive line of brushes for easy application.

 Jane Iredale Celebrate eyeshadow trio, $38;  Katerina lipstick, $25; Kirroyale pure gloss, $24; gel eyeliner, $28; all from Grove Spa. 
 Jane Iredale makeup, $20–50 from Grove Spa