Reviews
The Fork & Spoon
Limited restaurant hours couldn't keep us away from The Fork & Spoon. This casual lunch-only spot is a new west-side eatery from the culinary mastermind behind Simply Delicious Catering.
By Katie Pollock Estes | Photos by Kevin O'Riley
Oct 2014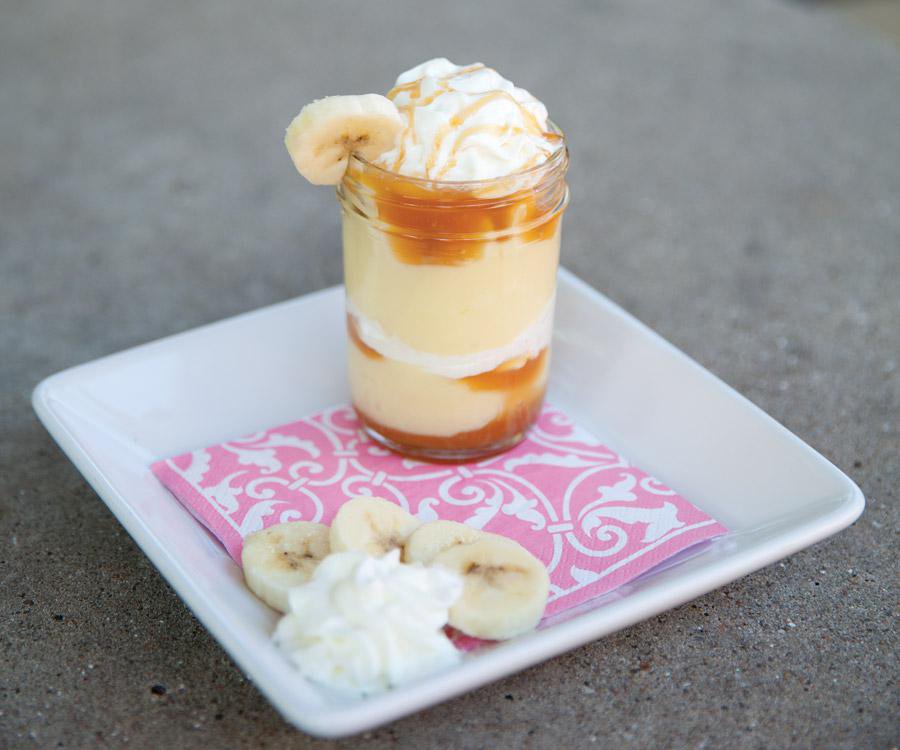 The Fork & Spoon by Simply Delicious
2340 W. Grand, St., Springfield, 417-761-4838, theforkandspoon.org
Hours: Mon.–Fri., 11 a.m.–2 p.m.
Price Range: $
I have been a fan of Patty Wingo's food for quite a while. Her catering company, Simply Delicious Catering, LLC, even did the food at my wedding, and it was delish. So I was pretty excited when I heard that she had opened up a restaurant at The Diamond Room, her event space at the Knights of Columbus in Springfield. The Fork & Spoon is a lunch-only spot, with a small but varied menu that's full of comforting flavors with a modern twist. 
Along with 417 Magazine's Senior Editor Savannah Waszczuk and Assistant Editor Ettie Berneking, I popped into The Fork & Spoon for lunch on a warm afternoon. The weather was so nice, we found ourselves out on the big back patio with the restaurant on one side of us and a grassy lawn on the other. There were several other diners indoors, but we had the patio to ourselves, making this a particularly relaxing lunch break. As soon as we sat down, our server appeared with some seasoned pretzels to nibble on.
As I perused the menu, I was yanked in just about every flavor direction and had a hard time making up my mind about what to order. Root beer barbecue pulled pork? Yes. Cilantro lime chicken salad? Sounds good. Philly cheese steak? Perfect!


The poblano shrimp tostada at The Fork & Spoon is a messy tower of fried tostadas, grilled shrimp, veggies, fresh pineapple, pico de gallo and creamy poblano cream sauce.
Ultimately, I opted for the poblano shrimp tostada. Perfectly crispy fried tostadas are stacked up with grilled shrimp and veggies between every layer. The shrimp and veggies are smothered in a rich and creamy poblano and pepper jack cream sauce, and the whole thing is topped with a pineapple pico de gallo and a little sprinkle of cilantro. That pineapple pico is the perfect light touch on top of an otherwise heavy dish, and it adds just a hint of bright sweetness to the whole thing. On the side was a little rice mixture, but I barely ate any of it. It was tasty, but I wanted every spare space in my tummy to be filled with luscious cheese-smothered shrimp.
Savannah, Ettie and I wanted to try one of the desserts, but everything sounded delicious. Eventually, we decided to order the banana custard parfait to share. The sweet banana pudding is layered with crumbled graham crackers and, the most addicting part, a salted caramel sauce. The cracker crumb mixture added a great texture to the ooey-gooey pudding, but I would be lying if I didn't say that I wished that entire cup was filled with salted caramel sauce. That stuff was incredible. They should sell it, so I can take it home and douse my ice cream and everything else with it.