GO Wanda Gray
GO Wanda Gray gives kids in kindergarten through fourth grade a chance to find the needs in their community and take action to make them better. Learn how you can play along, too.
by Katie Pollock Estes | Photos courtesy Go Wanda Gray
Oct 2015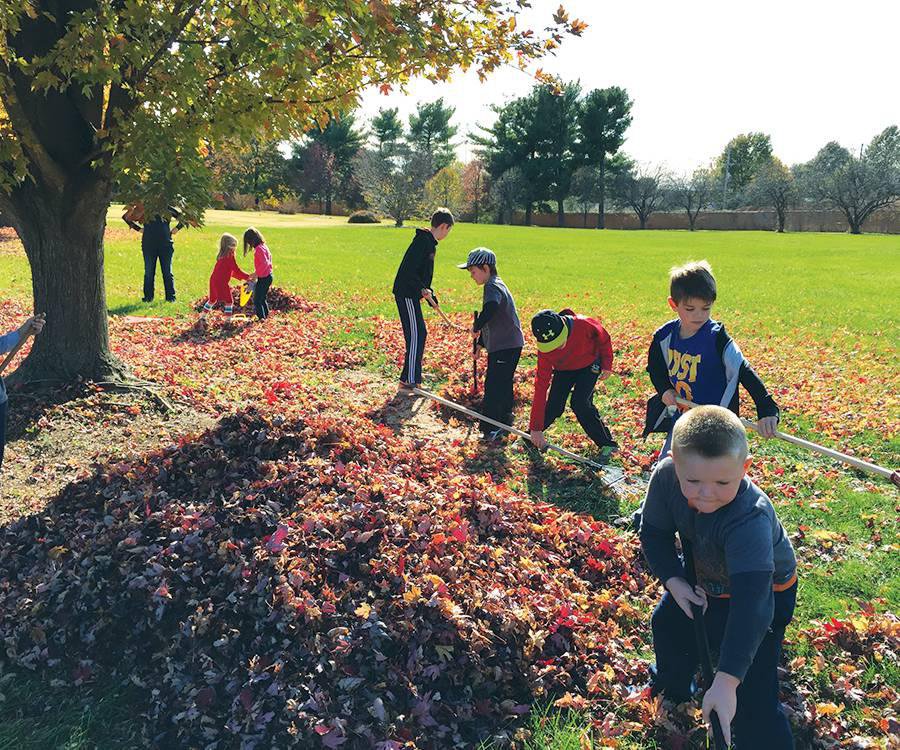 When Julie Bartlotti decided she wanted to bring her young kids along to participate in volunteer projects, she was met with a dilemma. Many of the local organizations she reached out to had volunteer age limits of 11 or 12 years old or older. Although she wanted to teach her children, third-grader Cooper and fourth-grader Greyson, the importance of giving back to their community, she couldn't actually take them along and show them how it's done. 
So she took the matter into her own hands. Along with fellow Wanda Gray mom Aubrey Olson, Bartlotti started GO Wanda Gray last year at southwest Springfield's Wanda Gray Elementary. The kid-focused volunteer group sets elementary-age kids up with volunteer opportunities. "Our goal is not only to teach compassion to others but to move kids to go beyond sadness and pity so they aspire to make change," she says. The two-part mission hopes to open kids' eyes to needs while also showing them how to take action.
Bartlotti says it's her dream to spread the GO Wanda Gray program to other Springfield Public Schools elementary schools, but the program is still new and just beginning to grow at Wanda Gray. During the inaugural 2014 to 2015 school year, the group met once a month for parent-and-child group projects. They sorted 5,100 pairs of shoes for One Sole Purpose, raked 11 acres of leaves for LifeHouse Maternity Crisis Center, donated toys to the Bissett Elementary Cents of Pride program, made 60 fleece blankets for sick kids at CoxHealth and Mercy, and so much more. 
Projects averaged 35 to 50 volunteers from kindergarten through fourth grade, but the One Sole Purpose project drew more than 100 kids who were eager to help. "We try to make community service fun," Bartlotti says. "When we raked leaves, we'd rake for 20 minutes then let the kids jump and play in the leaf piles before raking some more."
The projects are also an opportunity to learn. Each month, the group prepares a character word that fits along with the event, and parents are sent away with flyers offering questions and talking points for the post-volunteering ride home.
An unexpected side effect of GO Wanda Gray's work has been kid-led efforts to give back even more. "On their own, some of the kids saw a need and asked for donations to charities in lieu of birthday gifts," Bartlotti says. "We had one little girl who collected 25 new coats, gloves and hats."
Yet the age requirement for most volunteer opportunities has continued to be a hurdle for the group as they search for project options. "We need to prove ourselves to the community and show them, 'Don't count out a 5-year-old. Look what they can do,'" Bartlotti says. With one successful year under their belts and another one underway, the group is doing just that.