Profiles
Meet a Staffer: Logan Swope
On this page, we introduce you to the people who help make 417 Magazine happen. This month meet our event coordinator, Logan Swope.
Oct 2015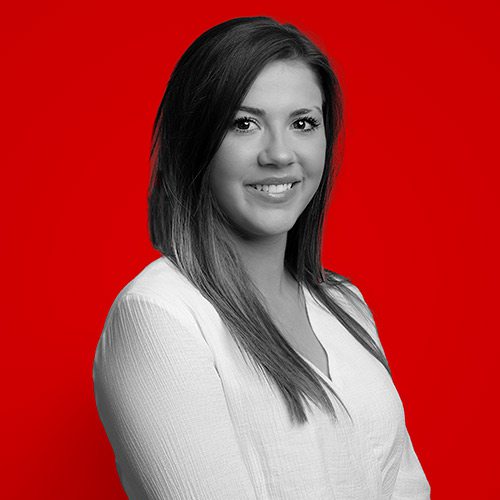 Describe what you do at work day-to-day.
I mainly handle the logistical planning of custom client events as well as signature 417 Magazine events. This includes securing venues; developing budgets, floor plans and timelines; and coordinating with multiple event vendors.
What have you worked on recently that you are proud of?
I'm currently working on an event for The Hamels Foundation, which I've found to be particularly exciting. I love having the opportunity to work with a foundation that has improved educational systems and environments worldwide. The event itself has been a blast to put together, and there are multiple exciting elements in store!  
What's your favorite thing you've ever had to do for this job? 
It's hard to pick one! I've learned so much in my time here, but I would say my favorite thing is getting to explore event venues all across 417-land.
What's your favorite thing to do in 417-land?
I love all of the festivals. The Ozark Empire Fair, Crane Broiler Festival, Ernte-Fest, Apple Butter Makin' Days, Howdy Neighbor Days. I couldn't possibly name them all here. I try to make it to as many as I can every year!
What's your favorite piece of magazine lingo?
It's more event lingo, but gobo is definitely a fun one. It's a customized slate that you slide in front of a light to project a specific pattern or logo. 
What's your favorite thing to eat that you can only find in 417-land?
The chocolate-mint macarons at Elle's Patisserie changed my life.    
If there were a movie about your life in 417-land, what would its title be?
A Girl Named Logan    
What celebrity would you most like to have coffee and conversation with? Why?
George Clooney. I don't really think an explanation is needed. 
Do you have a nickname in the 417 Magazine office?
Being one of two Logans in the office makes for a lot of confusion. Most of the time Logan Aguirre and I are addressed as "Logan... no, the other Logan." The guys in the office call me "Swope."
What do you like to do in your free time? 
I love to cook and usually unwind in the evenings by trying new recipes and cooking techniques. I love being outdoors, so anything from fishing, going to the river or just exploring someplace new is always exciting for me. 
What would you do if you won $1 million?
I would have to take my whole family with me to do some sort of cooking tour through France or Italy. Or both. They probably wouldn't enjoy the cooking as much as me, but I could just send them off with some money to do whatever they wanted to do.
What is your Facebook status right now?
It's a voiced-over cat video. Don't judge me.
What would your co-workers say is your most distinguishing feature at work?
I would say my openness and curiosity. I love meeting new people, learning their stories and sharing my stories as well. Since I'm 5-foot-10, they would probably miss my ability to reach things on the top shelf of the storage closet.