Style
Rockabilly Rub Hair & Body Products
Local entrepreneur Andy Cobb is creating a product that'll make your hair look as hip as it did in the good old days.
Written by Rose Marthis
Oct 2016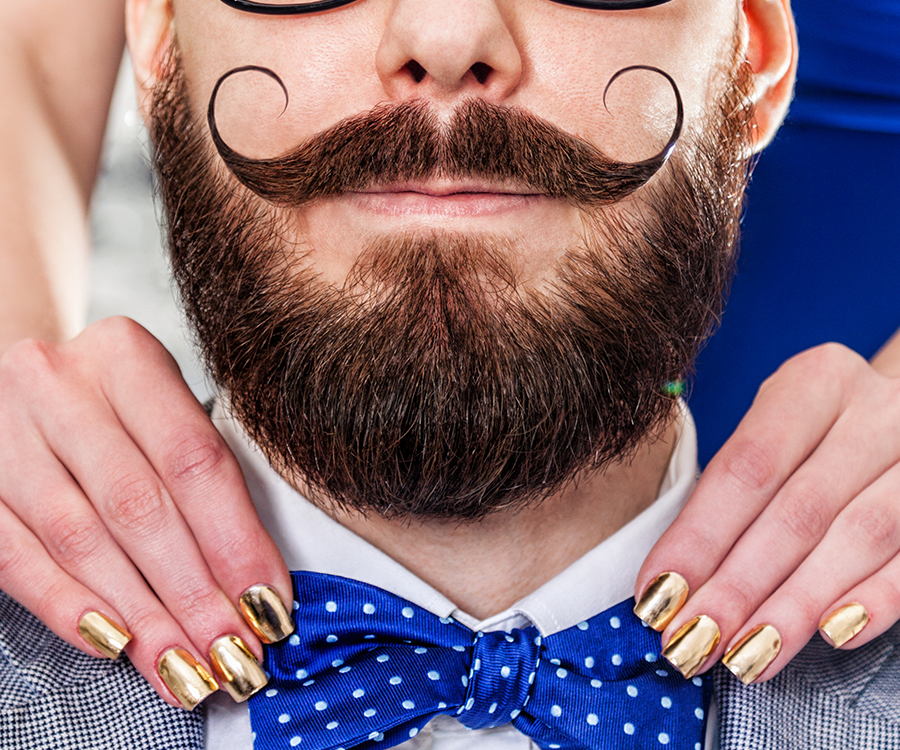 You may know Andy Cobb as the owner of Traders Printing. But we also know him as a classic hot rod enthusiast and a guy who likes a challenge. And in 2009, the rockabilly style–lover challenged himself to create hair pomade with few ingredients and zero chemicals. He accomplished that challenge, and 417-landers can now buy it off the shelves as Rockabilly Rub hair and body products.  
Cobb stays true to the '50s and '60s greaser style, making traditional pomades, mustache waxes, shampoos and aftershave. The line is in a few stores overseas, including salons and shops in England, Greece and Australia. But locally, customers can find it at Just For Him (1334 E. Battlefield, Springfield, 417-886-8380, justforhim.com), Cobb's favorite store since he was a kid growing up in Springfield. 
Cobb says his line is for anyone who likes the rockabilly lifestyle, from children in costume (or with great style) to bikers and musicians. The flagship Rockabilly Rub pomade adds shine, and the Monster Rub pomade is great for height. Cobb says the great thing about pomade is it doesn't dry like gel, so you can add a little more and recomb your hair to keep it always looking fresh.  Rockabilly Rub products can also keep your facial hair in check. Cobb has even won first place awards in Springfield, St. Louis and Kansas City mustache and beard competitions with his mustache wax. 
Because this is a side business for Cobb, he really calls it a hobby that pays for itself. The production is small and makes only a few hundred cans at a time. Cobb also designs and prints all the labels and branding for the line. Despite the small production, there is a devoted Rockabilly Rub fan club, and Cobb says once a store is stocked they tend to sell out quickly. He also likes to attend car shows and set up a booth when he can, taking the product back to the place that inspired him.