Drinks
Ozark Campfire at The Red Room at Flame Steakhouse and Wine Bar
This drink is perfect for anyone who wants to escape to the darkness of the Red Room and forget about life for a while.
By Savannah Waszczuk | Photo by Vivian Wheeler
Oct 2016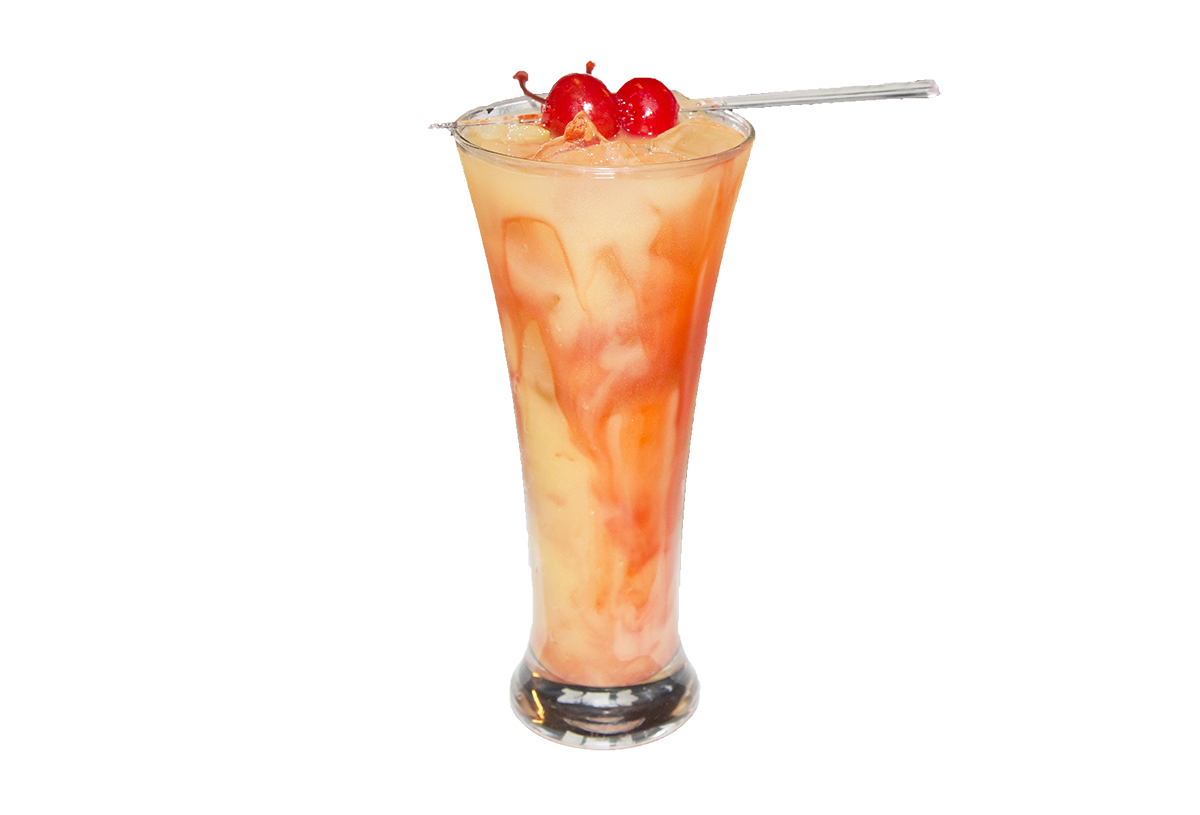 I used to be one of those gals who loved the sun—I'd lather on some SPF 50, post up by the pool and read magazines until I lost daylight. Not this year, though. In fact, I've been eager for fall since a week after Memorial Day. That's why on a recent Tuesday—one of those it's-Tuesday- but-I-wish-it-were-Friday kind of Tuesdays—I aimed to get a taste of my most favorite season by ordering the Ozark Campfire cocktail at The Red Room at Flame Steakhouse and Wine Bar (314 W. Walnut St., Springfield, 417-862-4444, flamesteakhouse.com). After all, what says fall more than a crackling campfire on a cool, crisp night? The cocktail is made with Johnnie Walker Red, OJ, simple syrup and a splash of grenadine, but the Johnnie Walker is what really sold me. Scotch is the kind of thing you order when you graduate from those fruity cocktails—it's what you order to put a little hair on your chest. What arrived was a bit different than I predicted—it came in a tall, slender glass and looked a bit on the frilly side—but it still had plenty of depth. The stoutness of the scotch is smoothed out with a heavy pour of OJ, and the grenadine finishes it off with a subtle sweetness. It would be perfect for anyone who wants to order a whiskey drink but doesn't want to feel that typical whiskey burn. Or for anyone who is simply having a bad day and wants to escape to the darkness of the Red Room and forget about life for a while. After I had half of it down and the other half waiting, I had already forgotten those sticky, sweaty days of summer that felt as if they'd never end.