Life
Yakov Smirnoff, Branson's Comedy Legend, Returns to the Stage This Month
For 22 years, comedian Yakov Smirnoff made our stomachs hurt with laughter. In 2015, he left to pursue goals in Hollywood, toured the world and went to school to earn his doctorate. But this month, he makes his return to Branson for more tomfoolery.
By Jenna deJong
Oct 2018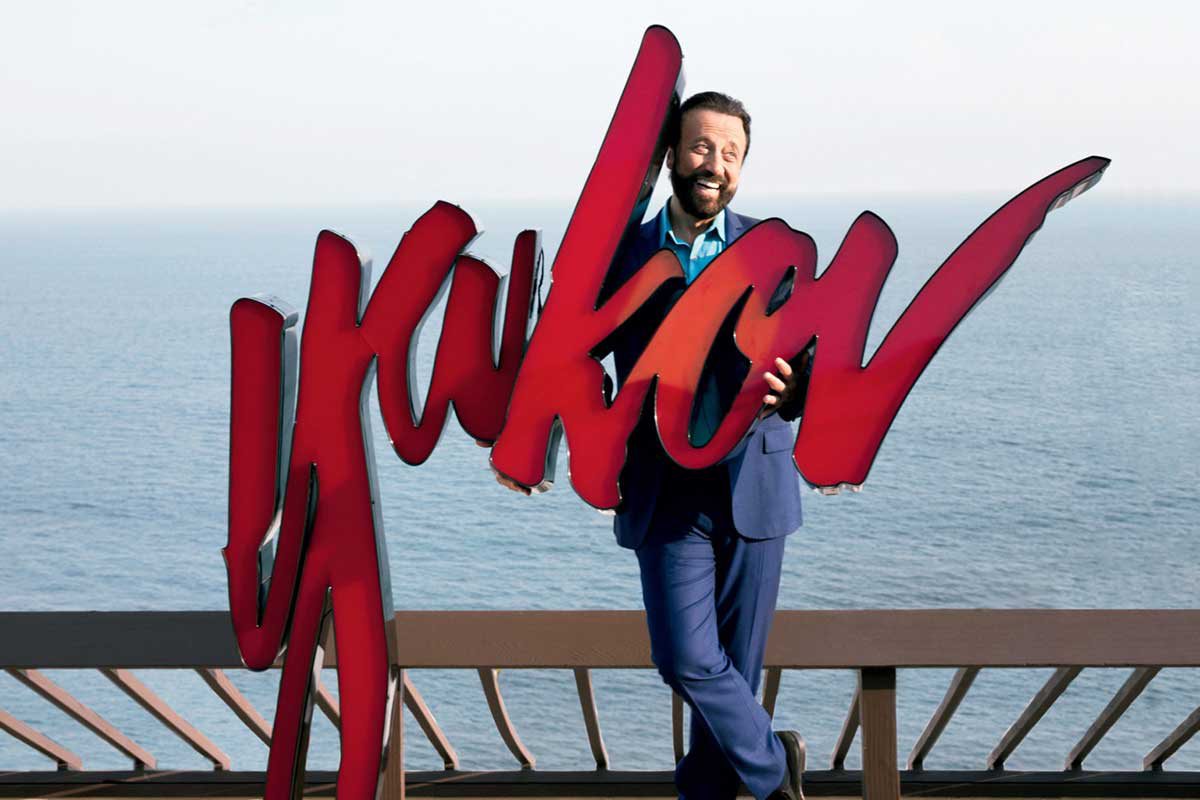 417 Magazine: Tell us about the last couple of years. What have you been doing since you left the Branson scene? 
Yakov Smirnoff: I did a special for PBS, and that was a year-long project. And the past few years I have been getting my doctorate at Pepperdine University in Malibu. The degree is in psychology and global leadership. So that's where I'm interested. I decided I needed to do more research so decided to get my doctorate. That's where I am now. I have one more year to go. I will be Dr. Smirnoff in May 2019. 

417: Why are you returning to Branson? 
Y.S.: I always develop something during the time that I am there. It's like my laboratory of laughter. All of the things I am now getting the doctorate degree in, all of that has been tested in Branson. Branson to me is an opportunity to get in touch with the reality of middle America and [learn] what is important to them. They let me know with their laughter very clearly when I'm on track and when I'm off track. 

"Branson to me is an opportunity to get in touch with the reality of middle America and [learn] what is important to them."
— Yakov Smirnoff
417: What is your upcoming Branson show going to be about? 
Y.S.: My campaign this year is "Make America Laugh Again." I'm focused on helping people bring happiness back in their lives. When there's laughter, there's love and happiness.
 
417: What was it about Branson that you found yourself missing the most? 
Y.S.: I'll be honest, Branson is home. People are friendly, and people are happy. When I get to Branson, I am recognized, and I feel liked and loved. Emotionally, Branson is a lot more close to me than LA, and my best friends are here. It's a great life. 

417: How did all of your years in Branson help prepare you for your endeavors in LA? 
Y.S.: Branson made me a business person. Prior to that I was just a comedian traveling with my suitcase. When I am in full operation in Branson, I have 60 people working for me. I never had that experience before. Being an owner and president of a legitimate business helps me tremendously in my studies for my doctorate degree in global studies. It gives me a perspective on life different than what I had when I was traveling all by myself.