Concierge Services in 417-Land
Need a break or a helping hand? Local concierge services can wait for the cable guy, help you prepare for job interviews and everything in between.
By Katie Pollock Estes | Photos by Kevin O'Riley
Sep 2014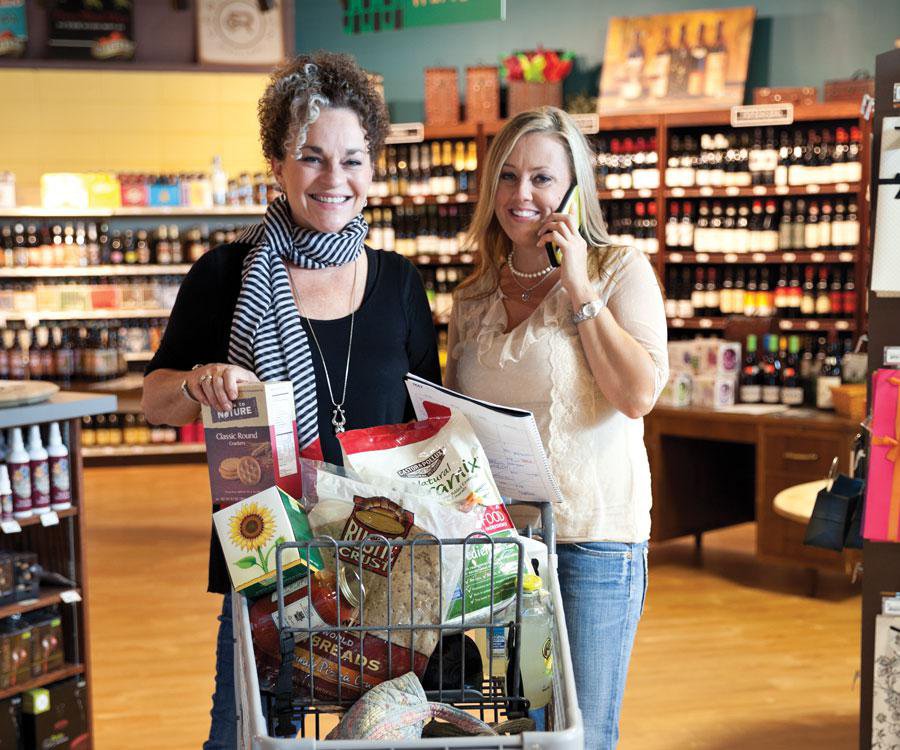 Mindy Atkins and Ginger Cunningham, owners of My Concierge LLC, see themselves as servants to the goals of their clients. If you have a goal and need help getting to it, a concierge service can step in and take over some tasks for you. "We like to say that we help our clients say 'yes' and offer them the opportunity to do more things that they really want to be doing," says Atkins.
So what exactly does a concierge business do? If you look at the list on My Concierge's website, you'll see that the options seem endless. A big one is organization—they can come into your home and get it into shipshape. But they also offer job interview coaching, help you prepare attire and brush up on etiquette for special events, stock your fridge with groceries and tons more. What they can't do for you (babysitting, for example), they can help you arrange by helping you find someone who is qualified for the job.
Another local concierge business, Viva Concierge LLC owned by Joanna Carlson, offers similar services. Viva Concierge can organize your office, do your shopping, run errands and lots more. "I really just want to help people and take some stress out of their everyday lives," Carlson says. "Especially professionals who want to focus on their families and not spend their free time running errands." In fact, a lot of Carlson's clients are female attorneys who are the heads of their households but are also busy with work and could use the extra help—even if they aren't in the position to hire a full-time assistant or house manager. That's when Carlson steps in as a responsible and efficient resource who can make things a little easier. 
She got the idea for starting her own concierge service after a jet-lagged return from a trip abroad. "I felt like I needed an extra day to recoup, buy groceries and get laundry done," she ways. "I thought, 'I'm sure there are people who travel more than I do and would like to come back from a trip and hit the ground running.'" That's where she got the idea to start a business that could make that possible for people who just need an extra hand to make it happen. 
Feel like you're in that camp? A little extra help might be closer than you think.