Health
Get ready to Run
Have you always dreamed of running a marathon, but aren't quite sure where to begin? With cooler weather just around the corner, take the plunge and start training for your first marathon now. We asked three local running enthusiasts for advice on how to
By Vivian Wheeler
Sep 2015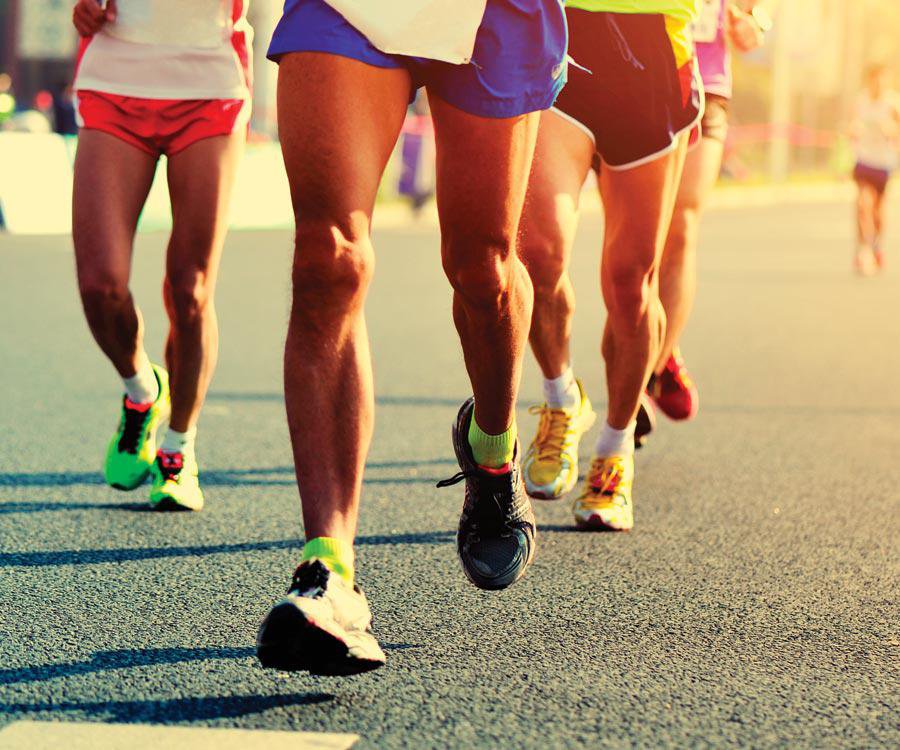 Determine Your Timeline
As a new runner, you want to give yourself plenty of time to train for your first marathon. Paul Maness, member and former president of Ozark Mountain Ridge Runners, suggests training five to six months out for optimal results. If you run 5Ks or 10Ks, four to five months is probably enough time, and if you're already running half marathons, allow yourself three to four months of training. 
Pick a Race 
Once you've determined how many months of training you need, it's time to pick a race. The Bass Pro, Frisco Railroad Run and Little Rock marathons are all nearby. Feeling adventurous? "There are marathons in all 50 states," Maness says. "There are urban races and rural. Huge events and small." Find national races at marathonmaniacs.com and marathonguide.com For events closer to home, check out ozarkmountainridgerunners.org.
Equip Your Feet
Don't underestimate the importance of shoes. Krysten Maloney, art director of Biz 417, ran her first marathon last year and is training for her second. She recommends buying two pairs of shoes. Running in different shoes has strengthening benefits, and shoes—similar to your body—need time to recover. Also, replace your shoes every 300 to 400 miles.
Talk to the Experts
Maloney suggests heading to either Ultramax Sports or Ridge Runner Sports to buy shoes. Both stores offer gait analysis to help determine which shoe is the best fit for your feet. According to Eric Johnson, general manager of Ultramax Sports, the process only takes about 15 minutes. A quick physical exam and review of how you walk helps pick the best shoes for your specific needs. 
Make a Plan
Create a training plan, and stick to it. "Research training plans online, and find the one that's best for your current training level," Maloney says. Another way to create a training plan is to talk to an experienced runner, Johnson says. Find out what worked for them and adjust it to fit your comfort level. There are also local running groups you can join (see sidebar for info). They will help you get started and keep you motivated. Once you've created a plan, write it down, and stick to it!
Learn to Eat While You Run 
"During a marathon your body is going to need more calories than you can store," Maness says. It's important to eat while you run so you don't crash, and there are products specifically designed for that purpose. Johnson says GU energy gels are very popular at Ultramax Sports, but, he recommends trying a UCAN electrolyte drink if you have a sensitive stomach.
Don't Forget to Hydrate 
You're going to need to drink water during your longer training sessions. Maness suggests buying a handheld water bottle or a hydration backpack. 
Don't Cheat Your Taper 
Johnson suggests starting three weeks before your marathon, reduce your mileage by 10 to 30 percent, but maintain a couple of short weekly runs at goal race pace.  It takes between 10 to 14 days for your body to absorb and recover from a workout. Tapering allows your body to go into a race fully rested and injury free.