Style
Kaye's Last Hurrah
This month, we bid a fond farewell to our style coordinator, Kaye Lee. She's taking a new position and passing the job on of style expert to 417 Magazine's Heather Kane.
Photos by Kevin O'Riley
Sep 2015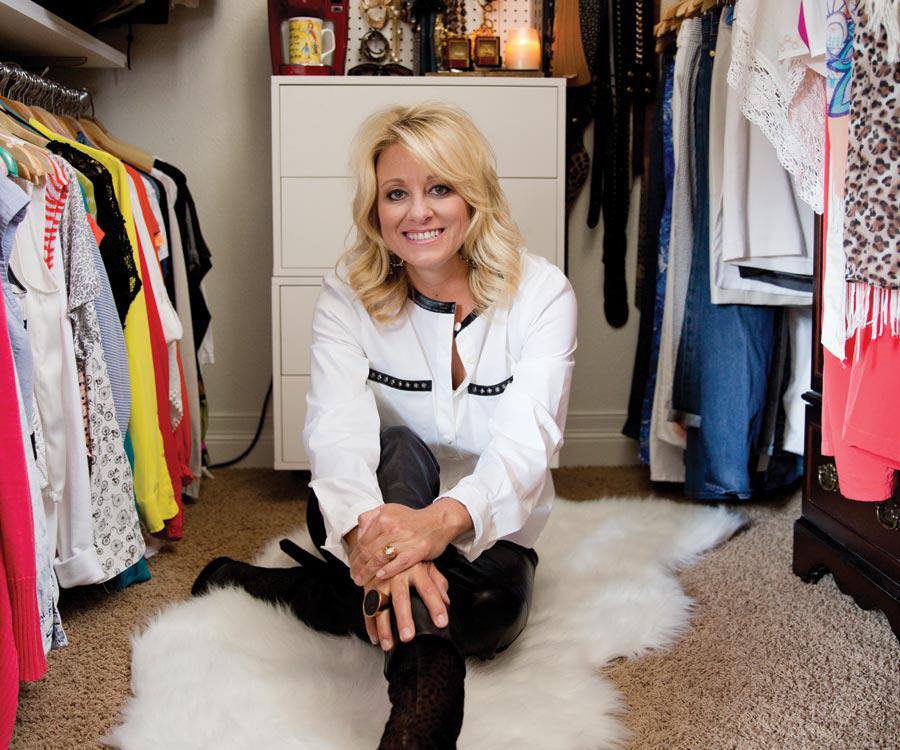 After four fantastic years as the fashion stylist for 417 Magazine, it has come time to say goodbye.  It's a bittersweet goodbye, as I will miss my weekly, daily and monthly shopping trips in pursuit of finding the best fashion trends to share with you on this monthly page.
I feel very blessed to have had the opportunity to share my love for fashion with my followers, as well as the time I was able to spend with local retail business owners. I truly appreciate the dedication and passion they put into their stores to ensure 417-land is a great place to live and a great place to shop.
I may be saying goodbye to my readers, but luckily for me I have my closet to remind me of the experience and how fortunate I was to have been given this opportunity. So, before I sign off, I wanted to give a glimpse into my closet. After all, "What's your closet like?" has been the No. 1 question readers ask me. Yes, I'm a lucky girl! I have a closet full of beautiful clothes, shoes, accessories and bags—purchased right here in 417-land.
Happy shopping!
Kaye Lee