Spaces
Inside Bob Noble's Rivercliff Estate
Bob Noble's private Rivercliff property boasts beautiful view of the Finley River, a bridge that hangs over a creek, impressive stained glass, a commercial-grade kitchen, a caretaker's home and more.
By Rose Marthis
Sep 2017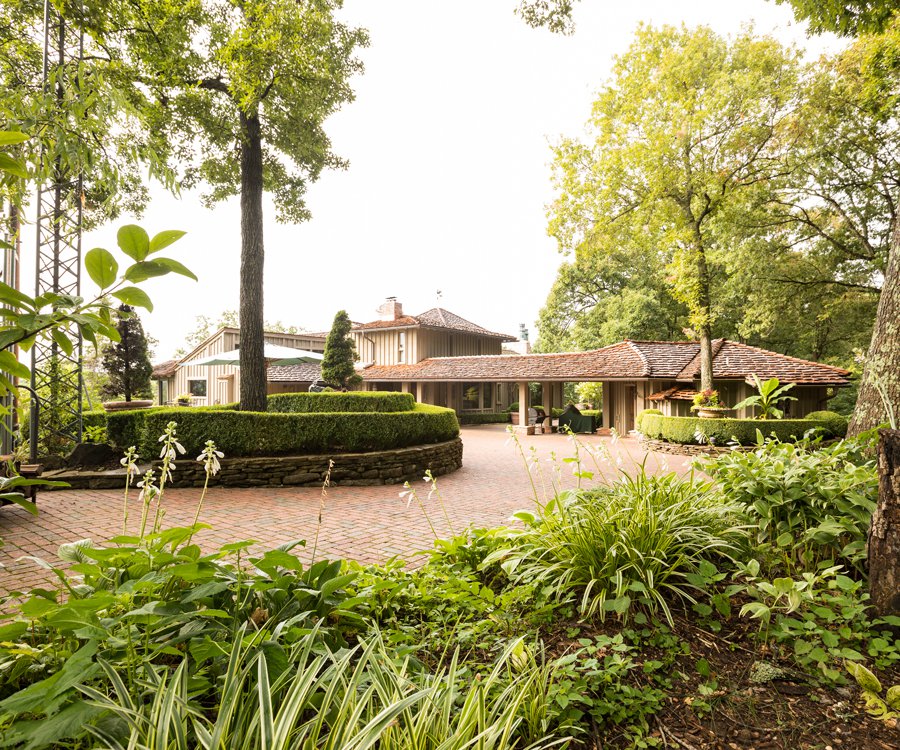 There are a lot of recognizable projects in Springfield tied to Bob Noble: Noble Communications, The Food Channel, The World's Largest Fork. But what most of the public doesn't know about is his Rivercliff estate. Located 10 minutes south of Springfield overlooking the Finley River in Ozark, Rivercliff is an expansive 50-acre property used for corporate retreats, custom dinners and brainstorming sessions.
Noble bought the property in 1992 when it was only 10 acres. At the time, the house on the property, an older home in need of updating and refreshing, was just over 3,000 square feet. Noble and his wife, Carol, got to work reconditioning and refurbishing every room and planning additions to fit their needs. He expanded the kitchen for The Food Channel video productions and built a 600-square-foot front room to add more space for lounging and entertaining. 
Then the work moved to the outside. Noble added landscaping, a park and a swinging bridge. The most recent additions include bee hives to produce honey and a shooting range. There is a caretaker's home on the property that houses the only full-time resident. No one lives in the main house, but Noble frequently takes clients and colleagues there to reboot. 
Now, he's looking at what the next chapter holds for Rivercliff. It could be developed into a restaurant or an event venue. But ultimately, he wants to transform it from a private property to a publicly available space. "That would be my ultimate giving back play," he says.