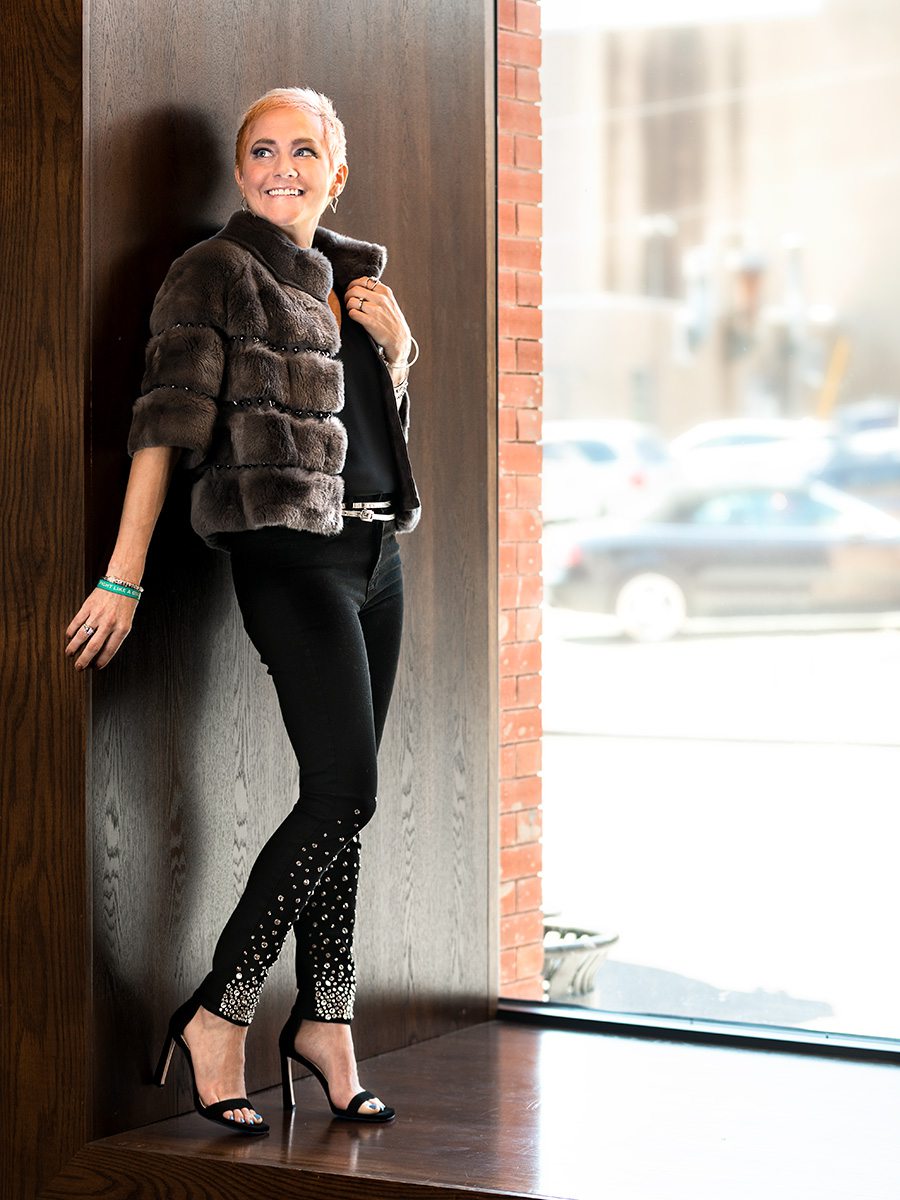 Accountant & Leasing Agent for Brentwood Management
Charity: GYNCA, GYN Cancers Alliance

---
One day at work, Ali Rich started bleeding badly and drove herself to her gynecological oncologist's office. She had to be taken by ambulance to the operating room, where doctors discovered she had an arterial bleed from a previous surgery to treat her stage 4 cervical cancer. After being diagnosed last summer, she went through radiation and chemotherapy in the fall. She lost a lot of energy during this time, but the experience also taught her to listen to her body and accept the love and help that surrounds her. "It really makes you change your perspective," she says. "It makes you want to make happy memories." 
Rich is focused on making happy memories with her husband, Dustin, and her two sons, Luke and Dillon. "They help me to remember what's important and what's not," she says. She is also very close with her Nana and spends all the time with her that she can. "She's been through so much in her life and always has a positive outlook on everything," Rich says. "I've learned a lot from her. I've never seen her complain about anything. She just keeps on going." Perseverance may be a family trait, but it's also something Rich picked up in the local fitness community. She loves running and yoga and has leaned on her local networks for support in her cancer journey. 
---
Aesthetic Services by Bharat Shah MD, FACS and Kara Walker, PA-C | Fall fashions by Harem & Company | Fine jewelry by Justice Jewelers | Hair by W3 Salon
Winners Walked the Runway
The 10 Most Beautiful winners walked the runway during a night of fashion and pampering at Indulge on Thursday, September 13 at Oasis Hotel and Convention Center.