Melissa Smallwood
Springfield, MO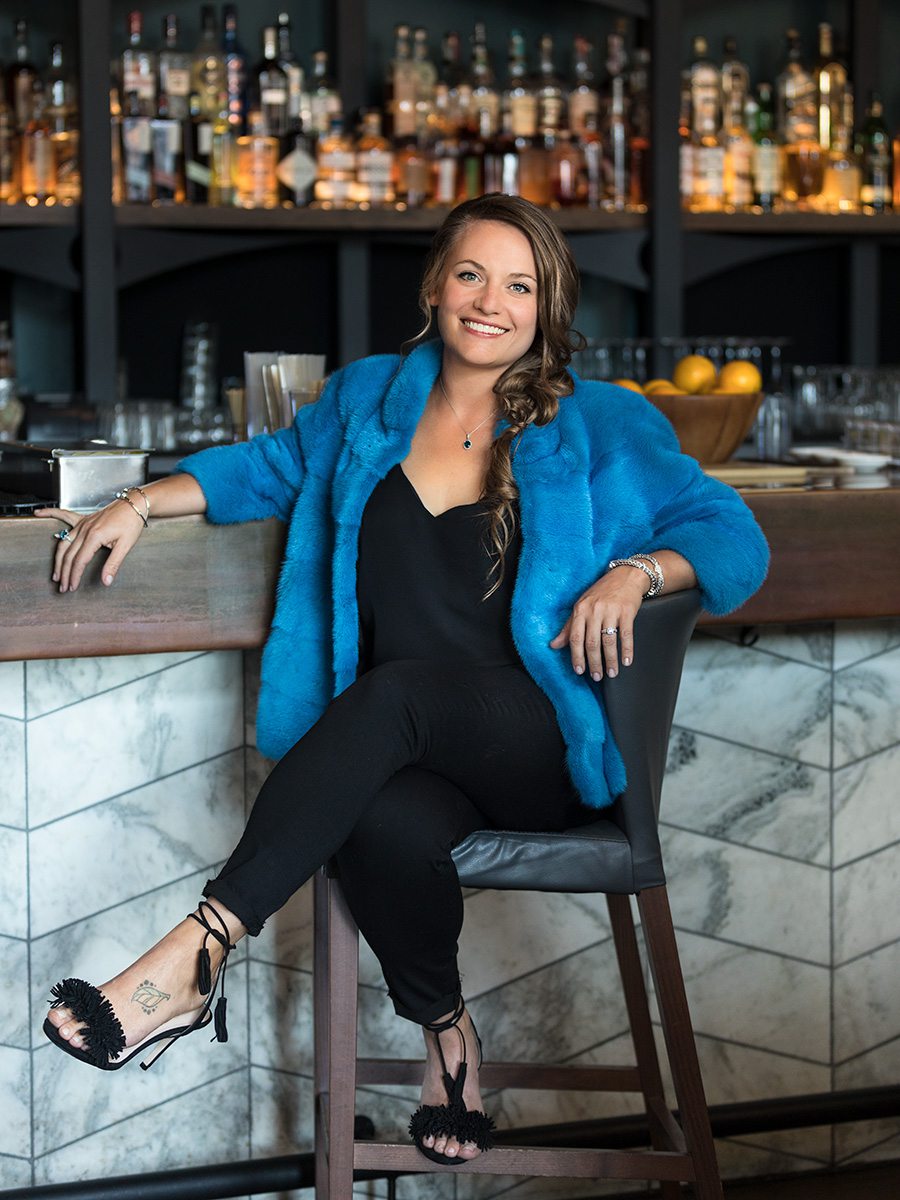 Co-owner of The Wheelhouse
Charity: St. Joseph Catholic Academy

---
Order lunch or dinner at The Wheelhouse, and you'll likely see Melissa Smallwood's smiling face behind the window. The co-owner has been pulling 60-plus-hour weeks since the Thai-Mexican food truck opened in 2014, but she wouldn't have it any other way. "We show people love through feeding them," she says. 
The venture is truly a family business: Her husband, Zach Smallwood, is the brain behind the recipes, and her brother-in-law helped execute the idea to open the truck. Melissa leads customer service, food prep and catering. Even Zach and Melissa's daughter, Mabel, helps when she can. Although working with a spouse can present new challenges in a relationship, for Melissa and Zach it also provided a new way to connect. "I love working together," she says. Before opening the truck, they didn't get a lot of time together, and they weren't passionate about their careers. "This is it. We're always going to be in charge of our own life. I don't feel guilty for being a workaholic because we're all together." 
That entrepreneurial spirit of independence is something Melissa aims to pass down to Mabel, who attends St. Joseph Catholic Academy. "I want my daughter to know she's in charge of herself," she says. Whether that's through taking over the family food truck or finding her own way of spreading love in the community. 
---
Aesthetic Services by Bharat Shah MD, FACS and Kara Walker, PA-C | Fall fashions by Harem & Company | Fine jewelry by Justice Jewelers | Hair by W3 Salon
Winners Walked the Runway
The 10 Most Beautiful winners walked the runway during a night of fashion and pampering at Indulge on Thursday, September 13 at Oasis Hotel and Convention Center.