Arts & Culture
Cinema in Springfield
Springfield has plenty of chances not just to see the latest and classic movies in a beautiful theater, but to get involved in the film scene.
by Lucie Amberg
Sep 2023
Choose a Section About Cinema
Plotline Film and Media Education
In Plotline's filmmaking classes, teens and tweens learn collaboration, communication and creative problem solving. We sat down with Executive Director Jim Bultas to talk about how his students create their movies and earn a big payoff—in the form of a red-carpet premiere.
Years ago, when Jim Bultas was teaching guitar and bass, his students would empty their pockets to minimize distractions during lessons. Bultas couldn't help noticing how many of them carried their own phones—small HD cameras right in their pockets. He began wondering what would happen if "instead of just looping our friends doing something silly and then putting it out there, we learned to tell a compelling story that we care about."
From this idea, Bultas developed his first class in filmmaking. He'd worked on his own film projects, so he sensed the potential educational value in creating movies. Still, he was blown away by his students' outcomes. "They were making these connections and developing strong communication," he says. "It was an experiment, and it was great."
In time, this experiment led Bultas to found Plotline Film and Media Education, a nonprofit that teaches filmmaking skills to students aged 10 and up. Now entering its seventh season, Plotline offers weekly classes during the school year and intensive camps during the summer. Each May, Plotline students get a big payoff—a red-carpet, big-screen premiere of every film they created that year.
Bultas makes a point of taking his students seriously as filmmakers and collaborators. "I never talk down to them," he says. "I'm the person in charge—I'm the teacher—but when we work on something as a main project idea, it's always a student idea, and it's student-led. We're just guiding and helping them."
Plotline students learn to stay on top of deadlines; not finishing a project just isn't an option. "Going back to the first class, we knew we were having a screening," Bultas says. "The attitude is: 'Let's do our best so that we can put it on screen and feel proud.'" 
This not only teaches time management skills, it also helps combat pesky perfectionism. "I believe: 'Done is better than perfect,'" Bultas says. "This idea of perfection—I think it's a toxic word. Nothing human made is perfect. We're changing every moment, evolving always, so the best we can do is the best we can do at that time and place."
When it comes to choosing stories, Plotline students enjoy a wide range, with a few parameters. There's no graphic violence and nothing that's obviously derivative of an existing film. Plus, every story must be about solving a problem. "It can be an obvious problem, it can be really absurd, or it can be anywhere in between," Bultas says. Over the years, this has led to some wild titles, such as The Case of the Carnivorous Culprit, Meeting of the Mimes and Harry Hardrive and The Horrors of the Haunted Hippodrome. Regardless of whether the story is wacky or serious, Plotline students have the gratification of creating it as a team. As Bultas says, "It's a big blob of clay, and we're all molding it together."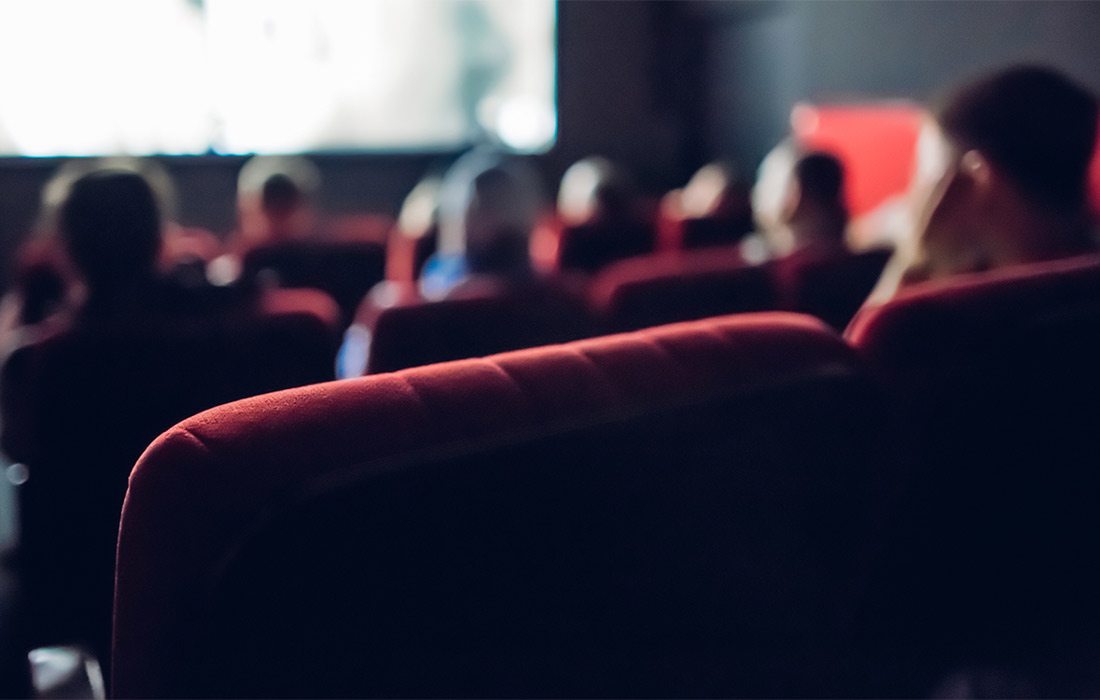 Alamo Drafthouse Film Club
At the Alamo Drafthouse's Film Club, local cinephiles gather to watch and discuss movies together. We spoke to Curtis Killingsworth, who manages the Film Club for Alamo, about how to get involved.
417 Magazine: What is the Alamo Drafthouse Film Club?
Curtis Killingsworth: It's a way to watch movies as a community and talk about them. Sometimes you go out and see a movie, and as soon as you get out of it, you want to talk about it. Film Club gives you an opportunity to come together as a bigger community and watch a movie. It's nice to hear other people's opinions, and it's not contentious—probably because we're not doing it online.
417: Who is Film Club for?
C.K.: It's for everyone, and it's especially great for people who like different movies than their significant other or the people they're usually hanging out with. If you feel like, "I want to talk about this movie with someone, but I don't have anyone to talk about it with," then in Film Club, you always have that.
417: How often do you meet?
C.K.: We try to do it at least once a month. We usually don't select the big movies for a Film Club—we figure that people are going to see those. So we choose a smaller movie, and we try to go opening week, but we usually avoid the weekend. If the film comes out on Friday, maybe Tuesday night we'll schedule the Film Club. The only exception is when we schedule a Film Club around special guests, like filmmakers or actors who might come in  [...]  on a weekend.
417: How do people know which showings are Film Club screenings?
C.K.: On the Alamo app, it's labeled as a Film Club screening. We also have the Springfield Alamo Film Club Facebook page. Any time I get a scoop for anything [like a special screening or a special guest], I let the community know.
417: What's the experience like?
C.K.: If it's your first time in, you get a yellow passport. You start getting stamps for the movies you see. There's space to write down the title of the movie and your thoughts, and you can rate it by stars. After the movie, we go into a suite in The Backlot [Alamo's on-site lounge]. We've got sofas and comfortable chairs there, and we sit around and discuss. Sometimes we've got movie-themed merchandise to give out, and you get a great feeling of, "That was awesome." Then you come back next month.
417: Have you seen relationships form?
C.K.: There's a good group of Film Clubbers who are in almost every month, so there's friendships that grow. You get that interaction, and you find a likeness in your film taste—or you don't have any likeness in your taste, and that's almost more exciting to talk about.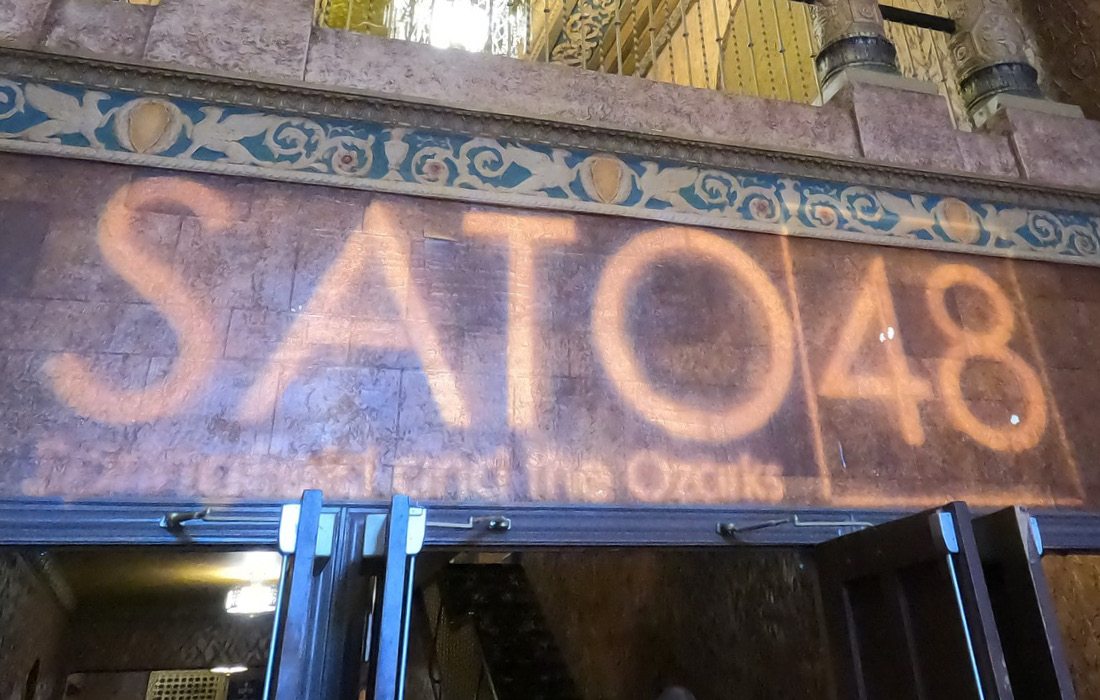 SATO48
SATO48 stands for "Springfield and the Ozarks 48-hour film challenge." During one April weekend, 417-landers create a film in just 48 hours. Every team is required to fulfill a specific set of story elements that must be included in each SATO48 film. Teams that complete the challenge get to see their films at Moxie Cinema, and everyone gets to celebrate with an awards ceremony at the Gillioz.
Moxie Cinema
Since 2005, Moxie Cinema has been serving up a creative cocktail of hip, arthouse flicks, along with a healthy dose of must-see classics. It's a member-supported venue with a loyal following of 417-landers—chances are, you'll bump into someone you know as you're ordering your popcorn and pinot noir. And thanks to the intimacy of the theater space, you may notice that the laughs sound a little heartier and the moments of suspense feel a little more spine-tingling.