Arts & Culture
Visual Arts in Springfield
Outdoor art with the sculpture walk, exhibitions at the Springfield Art Museum and touring the First Friday Art Walk are all ways to engage with the visual arts scene in Springfield.
by Lucie Amberg
Sep 2023
Choose a Type of Visual Art
Springfield Sculpture Walk
You've probably seen pieces that are part of Sculpture Walk Springfield, the public art initiative that's based downtown. We sat down with Bridget Bechtel, executive director of Sculpture Walk, to learn more about it.
417 Magazine: What do you want people to know about Sculpture Walk Springfield?
Bridget Bechtel: Sculpture Walk Springfield is a museum without walls and with access to all. Our mission is to make sure that art can be accessible to anyone in our community. Regardless of whether you have art experience or if you haven't even been to the Springfield Art Museum, you can still appreciate Sculpture Walk. The pieces are in places where they can be encountered by everyone.
417: How many pieces are in Sculpture Walk?
B.B.: There are currently 31 pieces placed throughout downtown; they range from small to very large scale. Most of these are rotated out every year, but there are a few large-scale pieces that will be in the current collection for two years. There are also nine community acquisitions, which are at Jordan Valley Park. They're owned by Sculpture Walk, either purchased or donated, so they'll be with us forever, but they can be moved to other locations.
417: So if people haven't done Sculpture Walk lately, it might be a completely new experience.
B.B.: Absolutely! If you did Sculpture Walk last summer, it's not the same Sculpture Walk. It's a completely new group of artists, a new group of pieces. There's even a new map because we have new spaces. Unless you've been out and completed the walk since April, it's a whole new walk.
417: What's the ideal way to take in these pieces?
B.B.: The beauty of it is that you can take it in however you'd like to on that day. If you do all of Sculpture Walk, from piece to piece, it takes about three hours. But you can do sections of it. People do brewery tours, where they go to all the sculptures that are outside Springfield's breweries. If you have kids, you can take them to sculptures that are close together so that their little legs don't get tired, or you can take in a few pieces on a date night. It lends itself to any kind of dynamic you're hoping to accomplish that day.
417: What are you looking for when you select sculptures?
B.B.: Our selection process is based on three different categories: safety, beauty and public engagement. We're looking for pieces that don't have sharp edges—we want them to be safe. We also want things that make an impact on the community while adding character and beauty to the landscape.
417: What's the vision for the future of Sculpture Walk?
B.B.: We're currently working to put three sculptures on Commercial Street. Our vision is to eventually use Boonville Avenue as an art corridor to bring downtown and C-Street together. We're also hoping to be an part of the Jordan Valley revitalization and the Grant Avenue Parkway corridor.
417: How can people support Sculpture Walk?
B.B.: Follow us on Instagram and Facebook. You can volunteer. We have committees that are available for non-board members—things like working with the artists. All of these are options, and you don't have to open your wallet to be part of it.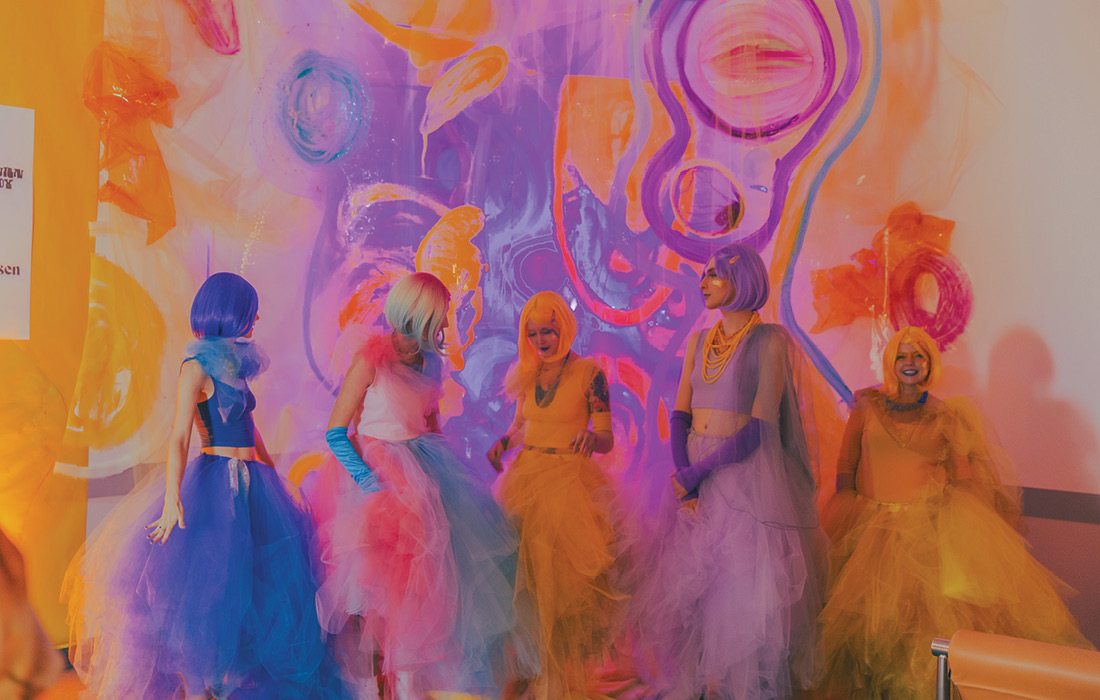 Springfield Art Museum
The Springfield Art Museum features permanent collections in a great mix of mediums—we're particular fans of the ceramics—along with thoughtful temporary exhibitions. And with its proximity to Phelps Grove Park, it's an ideal anchor for a family-outing-with-picnic afternoon. The museum also hosts one of our favorite events of the year: the 99x Party. This event provides a chance to wander the galleries—and see them transformed into living tableaux by some of 417-land's most interesting artists and creators. Each year, the theme of 99x is inspired by work in the museum's collection. Later this month, we'll all be feeling "Seaside Dreams" with a theme that's styled after the beachscape visions of artist Will Barnet.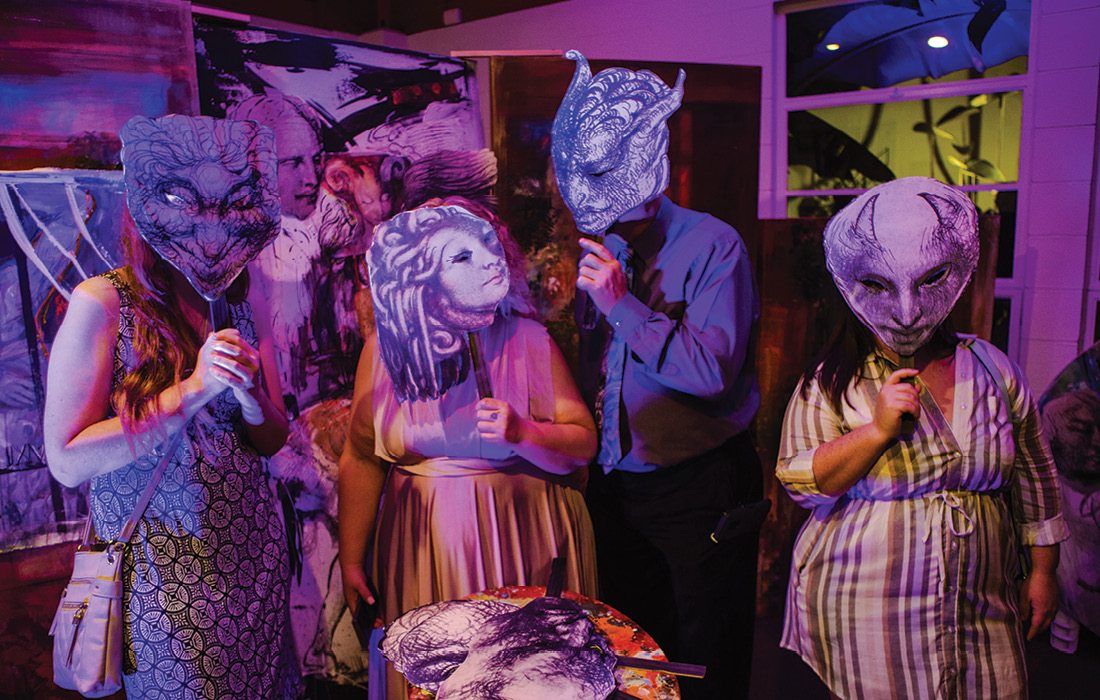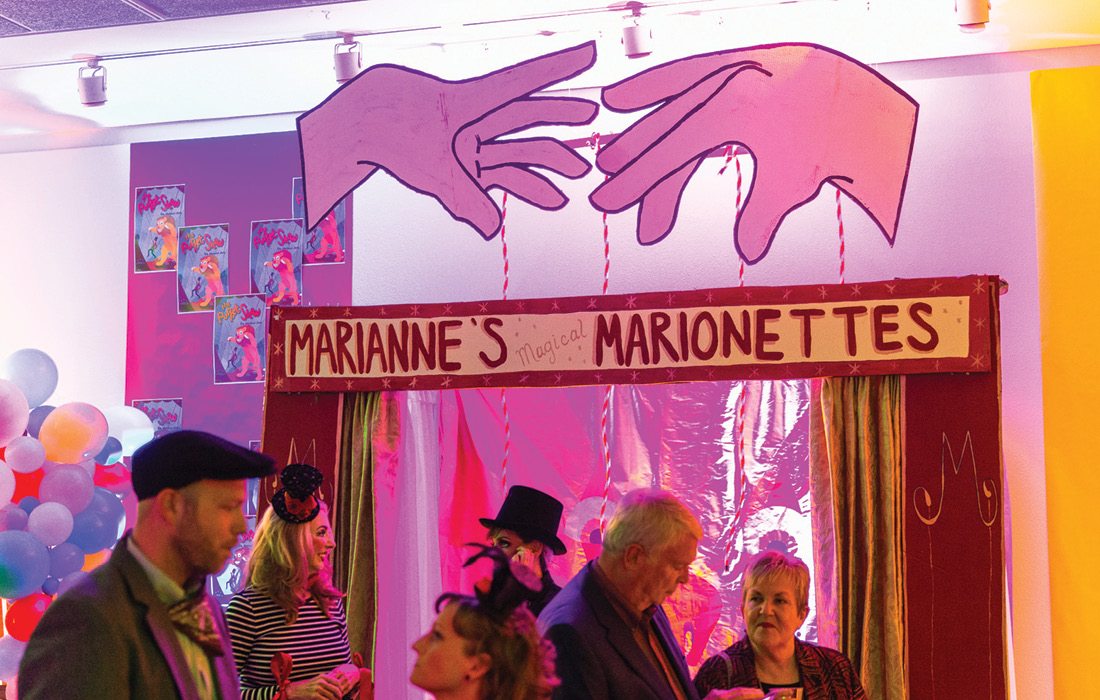 Photo courtesy Springfield Art Museum The Springfield Art Museum features permanent collections in a variety of mediums.
First Friday Art Walk
It's all right there in the name—the first Friday of the month, 417-landers have the chance to pop into downtown spaces and view local art, all while getting some steps in. Participating venues include businesses, galleries and public spaces, and the exhibits are sometimes paired with live music for an immersive arts experience.
L.A.W.N.
L.A.W.N. (or "Lawn Art With Neighbors") sprang up in the spring of 2020, and it provided anyone who had access to a lawn with a much-needed creative outlet. Since then, it's become an annual event that gives 417-landers a chance to express the unique vibrancy of our community. Once you're done beautifying your own lawn, you can walk, bike or jog around to take in your neighbors' artistic creations.