Life
5 Best Places to Take the Kids on Spring Break
These 417-land attractions are sure to keep your kids entertained this spring.
By Michelle Lewis
Mar 2023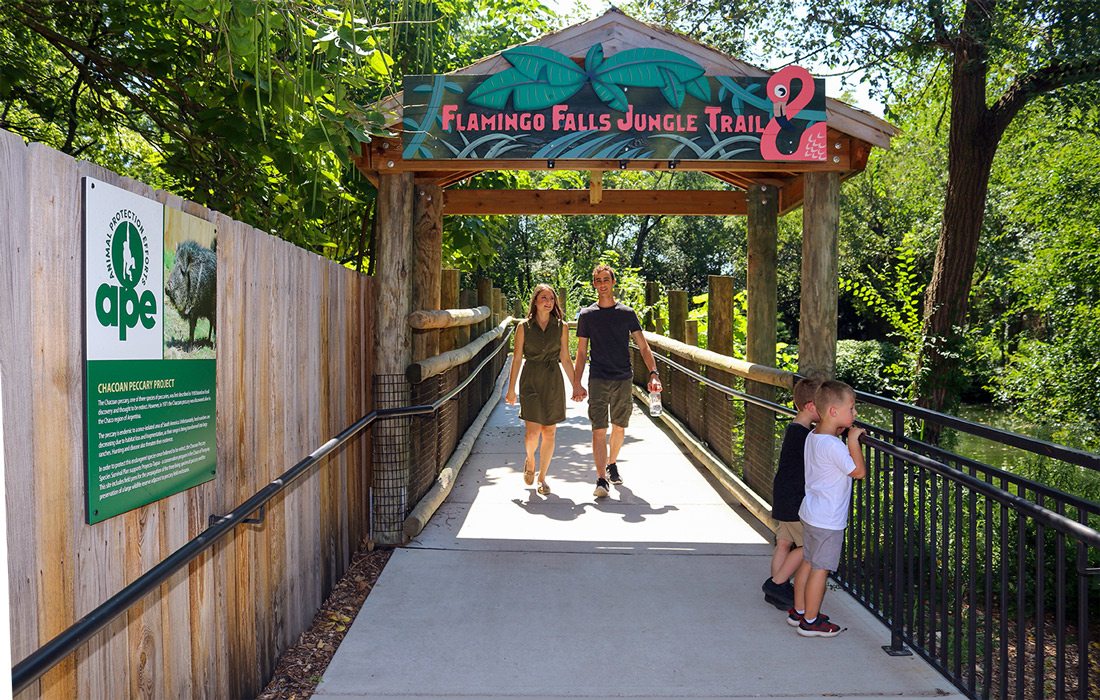 (399 Silver Dollar City Pkwy, Branson; 417-336-7100)
Silver Dollar City takes you back in time to experience record-breaking thrills, delicious treats and a world of fun. With classics like Fire-In-The-Hole and new rides like the Time Traveler, Silver Dollar City holds something for every level of adventurer. The park opens for the season on March 11, falling at the perfect time for a visit during spring break.
(2835 W 76 Country Blvd, Branson; 417-231-9999)
Let your imagination run wild at Wonderworks, a science-focused indoor amusement park that combines education and entertainment in the best way possible. With more than 100 hands-on exhibits you'll find yourself exploring the principles of nature, experiencing hurricane winds and more right alongside your kiddos.
(500 W. Sunshine St., Springfield; 888-222-6060)
Wonders of Wildlife hosts the largest immersive wildlife attraction in the world. Walk through 1.5 miles of exhibits that hold over 800 species. See your kids' faces light up as they explore some of the most extreme habitats in the world and surround themselves with creatures from the world's oceans, lakes and streams. 
(1401 W Norton Rd, Springfield; 417-833-1570)
Take your kids on an adventure to see animals from all around the world without having to leave 417-land. With more than 450 animals from five continents and 1.2 miles of trails, there is something to see around every corner at the Dickerson Park Zoo. The early spring temperatures this time of year are perfect for seeing active animals and making the most of your visit to the zoo.
(2700 W 76 Country Blvd, Branson; 417-335-3474)
As one of the newest things to do in Branson, Aquarium at the Boardwalk holds 10 immersive zones of fish and fun. You'll feel like you're swimming with the sharks and fish as you walk through the Journey Through the Waters Tunnel. Take a guided Submarine Adventure tour to the bottom of the ocean, let the kids climb through a kelp forest and walk through a Jelly Infinity Room.