Life
Oscar 2020 Predictions with Moxie Cinema
417 Magazine speaks to Mike Stevens, executive director at Moxie Cinema, about the potential Best Picture winners at this year's Academy Awards.
By Jamie Thomas
Jan 2020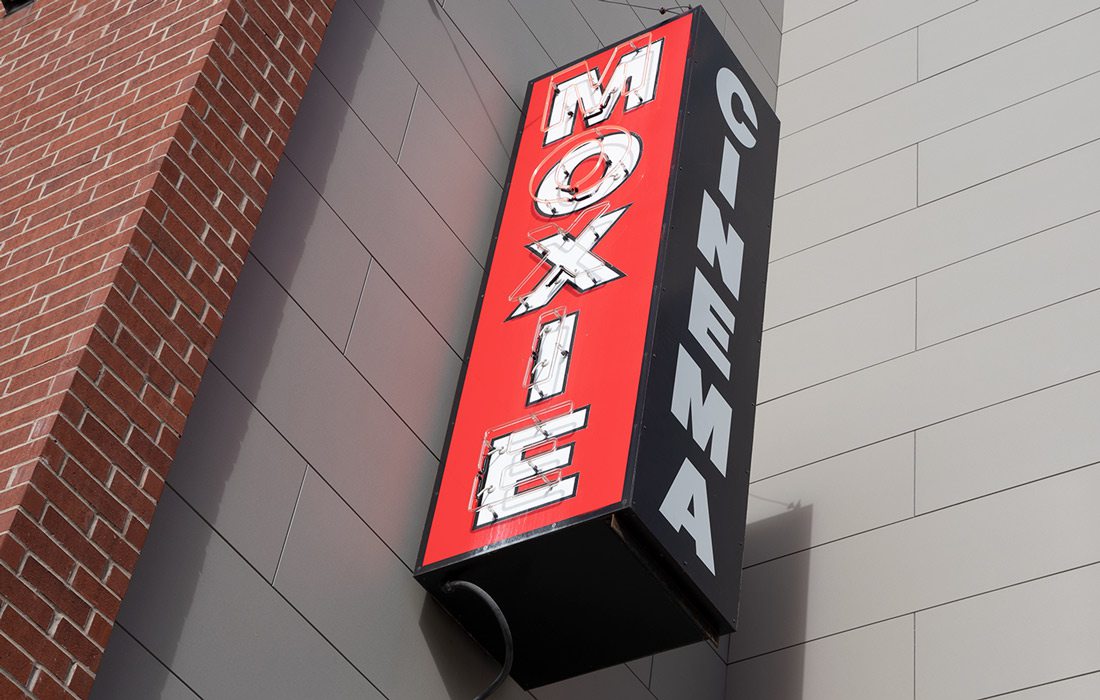 The Big Picture
Once Upon a Time...in Hollywood
Considering how much Hollywood loves films about Hollywood, the time could finally have come for Quentin Tarantino with Once Upon a Time...in Hollywood. "They're starting three steps ahead," Stevens says of the insider-nature of Tarantino's revisionist history epic. Set in vintage tinseltown, the film was met with critical praise and commercial success upon release and certainly feels like it could be the fidgety filmmaker's opus.


Underdog Darlings
Jojo Rabbit
The film that Stevens is most enthusiastic about is Taika Waititi's World War II satire Jojo Rabbit. "It seems like a very likely nomination." Stevens says. "It's very funny, very light considering the weird subject matter." The film has garnered a lot of praise, winning the People's Choice Award at the Toronto International Film Festival, and Stevens is confident about its chances.
Uncut Gems
Stevens' other enthusiastic pick is Uncut Gems. Directed by Josh and Benny Safdie, Uncut Gems is a tense crime drama starring Adam Sandler. Yes, that Adam Sandler. "[It's a] very intense, New York-based thriller set in the diamond district," Stevens says of the film. "Cinematically it's beautiful, but it's super-intense and has you biting your nails the entire time."
Parasite
Parasite is a bleak satire from Korean director Bong Joon-ho that focuses on ideas of greed and class discrimination between one poor family and their wealthy counterparts. This film has  a strong streak of black humor. "I would have been shocked when I heard it a couple of months ago." Stevens says. "But I don't think it's an incredibly long-shot to be nominated."
The Lighthouse
Director Robert Eggers casts Robert Pattinson and Willem Dafoe as two late 1800s lighthouse keepers losing their minds in the claustrophobic film The Lighthouse. Once a vampire heartthrob, Pattinson has taken a drastic turn. Stevens says he's already hearing speculation that Pattinson will be up for best actor, although he says the film might still be too out-there for best picture.


One-Woman Show
Judy
The Judy Garland biopic Judy looks to be a comeback for Renee Zellweger. According to Stevens, the film itself is unremarkable, but Zellweger's performance as Garland is a showstopper. "A biopic about a movie star, it's hard to go wrong." Stevens says. "Her performance is fantastic." Sound familiar? 2018's Bohemian Rhapsody caught similar criticism, but Rami Malek's turn as Freddy Mercury won him Oscar gold.


Netflix Picks
The Irishman
Netflix really seem to be pushing for the top award at the Oscars this year. While some think streaming services should be excluded (yes you, Steven Spielberg), a best picture award would lend legitimacy to the original content many streaming services are now producing. Netflix's The Irishman feels like a movie from another time. A three-and-a-half hour gangster epic directed by Martin Scorsese starring Robert DeNiro, Al Pacino and Joe Pesci, spanning from World War II to the 1950s, the film fits into the mold of classics like The Godfather and Once Upon A Time In America, not to mention Scorsese's own GoodFellas. DeNiro, Pacino and Pesci give performances movie-lovers have been missing since at least the mid-90s, while Scorsese brings pedigree to some hefty subject matter. All the ingredients are there for a best picture award but, Stevens acknowledges, there's still the aforementioned bias against streaming platforms.
Marriage Story
Along with The Irishman, Marriage Story is another Netflix original that stands a good chance of coming out on top. Directed by Noah Baumbach, Marriage Story focuses on the brutally emotional breakdown of a marriage between a stage director and actor. Boasting an impressive cast of A-listers young and old (Adam Driver, Scarlett Johansson, Laura Dern, Alan Alda, Ray Liotta and Wallace Shawn, among others) tackling a deeply intimate, personal story, and having a dash of Hollywood insider-ness could net Marriage Story a nomination. "I've heard people talking about both Adam Driver and Scarlett Johansson as nominees." Stevens says.


One-Man Show
Joker
Comic book movies have definitely struggled to be seen as truly legitimate, even with the immense popularity and variety in the last few years. This is especially true when it comes to the Oscars. That said, a few have been scoring Academy Awards in smaller categories in recent years, and 2019 saw the release of most dramatic (and dramatically different) film in the genre for a long time—Todd Philips' Joker. "This might be the gateway." Stevens says. "There is a lightly snobby kind of 'Well, this is a superhero movie.' But it's a very arty movie that's just living in the DC universe." The origin story (maybe) of Batman's most famous nemesis breaks the mold of mainstream comic book adaptations, taking deliberate influence from Taxi Driver and The King of Comedy in particular. Still, with its comic book roots, it's unlikely Joker will take best picture. That said, Phoenix's terrifying performance as the titular victim-turned-villain could secure him a best actor, Steven says. He wouldn't be the first to win an Oscar for the same role—Heath Ledger was awarded best supporting actor posthumously in 2008 for a similarly standout performance in The Dark Knight.
---
What do you think? Will Quentin Tarantino finally win Best Picture or Best Director? Will streaming originals finally get some recognition? Will Jojo Rabbit be the underdog champion? Let us know your thoughts.
Oscar Hopefuls at Moxie Cinema
You can still catch Uncut Gems and newcomer Little Women, which Stevens points to as another contender for 2020's Best Picture, at Moxie Cinema.