Life
Running Together with Ozark Mountain Ridge Runners
While training for the health of it and racing for the fun of it, Ozark Mountain Ridge Runners gives back to the community in a large number of ways. And you can get involved too.
By Michelle Lewis
Jun 2023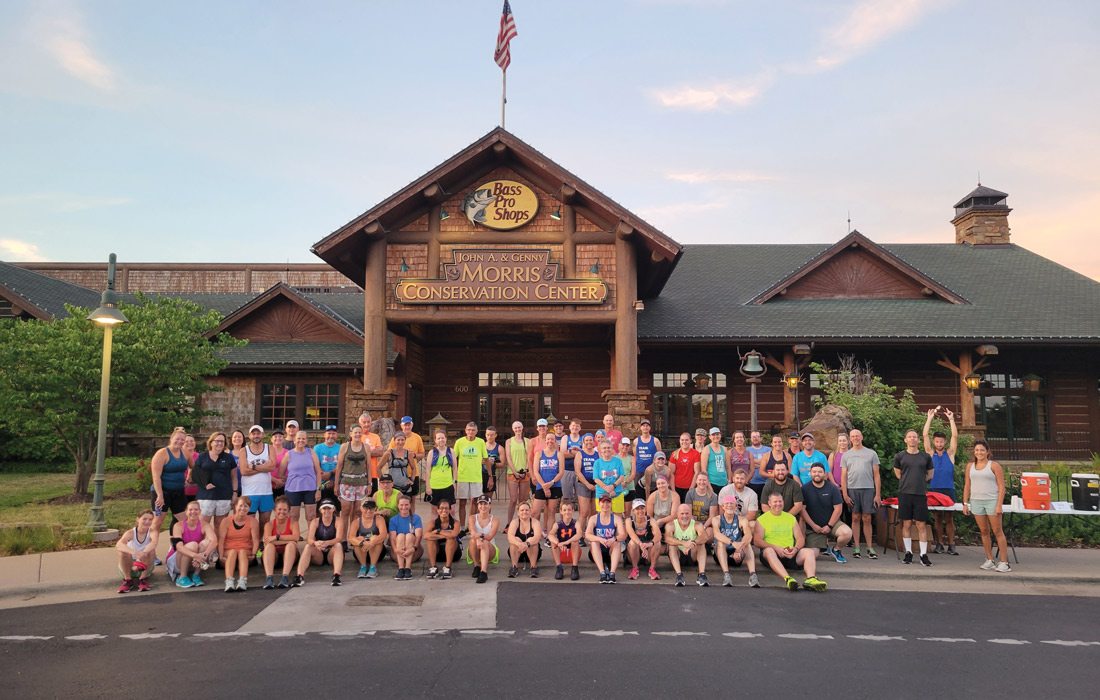 Ozark Mountain Ridge Runners began 45 years ago as an opportunity for local runners and cyclists to find support and encouragement from other members of the community. Today, the group works together to raise money for local organizations while encouraging healthy living throughout southwest Missouri.
"We have four races a year that each support a unique organization in the area," says Christine Puetz, president of OMRR. These races alone give back an estimated average of $12,500 to the community each year. 
Alongside these annual races, the group provides opportunities for both club and community members to experience the friendly environment that OMRR exists to create. This includes monthly or weekly runs, social events and training events for larger races such as the Bass Pro Marathon training that begins June 17 and lasts until race day in November. 
"At their core, these events exist as a safe space for people to have an inspiring group to be active with," says Brad Lyons, vice president of OMRR.
While many members of OMMR are experienced runners, countless members join the group just to get together with others who have a desire to be active. Regardless of their reason for joining, the nonprofit encourages athletes of all backgrounds and fitness levels from all sports and hobbies. Puetz is one of the many who have joined the organization without a history of competitive running. "I've been able to meet tons of people and love to encourage new runners the same way I was encouraged when I joined," she says.
Want to get involved? To join the Ozark Mountain Ridge Runners for just $20 a year or to find more information about volunteering or participating in local races hosted by the group, visit their website.