Style
Need Gifts for Your Guy? Check Out H.I.M in Springfield
Kent Stewart opened H.I.M as a guy-focused experience, offering everything from menswear and accessories to gadgets and home bar kits.
By Jamie Thomas
Feb 2020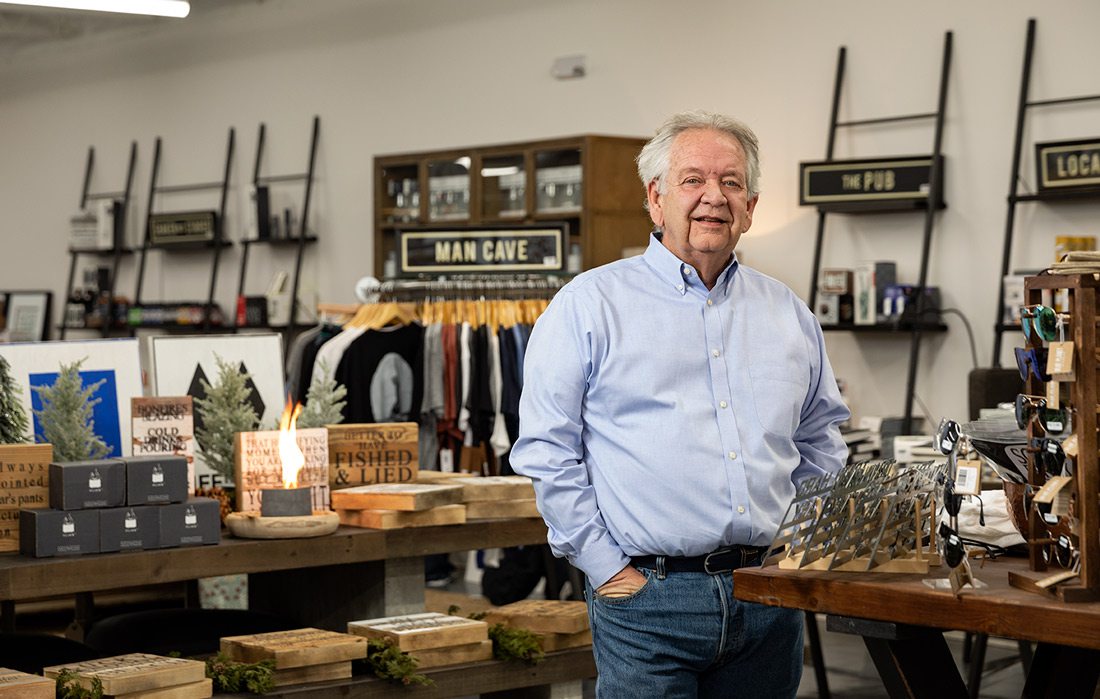 It's tough to strike a balance between high-end shopping and a typical department store. But with H.I.M (2636 S. Glenstone Ave., Springfield, 417-771-5166) owner Kent Stewart has managed to hit a sweet spot between class and crass that makes for an unpretentious shopping experience that still offers high-quality products. "What I try to do is incorporate some humor in it," Stewart says.
Stewart has owned The Market (2628 S. Glenstone Ave., Springfield, 417-889-1145) with his daughter Lauren Haik for years, and he opened H.I.M in October of 2019 to focus more on male clientele. "I'd been thinking about doing something like this for years," Stewart says. "We always carried a few men's items, but they got lost in the store over there."
The overall design and aesthetic of H.I.M is leather, wood, stone and metal, while the arrangement and variety of what's actually for sale evokes a deliberate sense of disorganization to keep drawing your attention to different things around an open-feeling interior. Just walking into the store several items catch your eye, from gadgets and watch straps to flannel shirts and leather satchels. There's a little bit of everything here.
It's very easy to end up impulse buying more than a few odds and ends, even if you go in with a specific product in mind. Stewart plans to rotate his stock, so that each time customers return, they're likely to find something brand new. "That's the goal," Stewart says. "There are certain staples I'll keep like some apparel... tees, shirts and loungewear."
It's not all rugged flannel shirts, beard oils, coffee mugs and leather beer koozies for sale at H.I.M—the store also stocks furniture because even men love a comfortable chair. Distinctly vintage-tinged office chairs, armchairs and couches, along with a hefty, roughly textured office desk are a few examples the home furnishings shoppers will find at H.I.M. Just remember that you'll need to act fast if you see something you really like. Since opening, most of the furniture Stewart brought in sold. "We already sold some of our bigger pieces," Stewart says.
H.I.M stands for "Him in Mind," and is aimed at men and their partners who might be looking for gifts or gadgets. "There was a guy this morning [who] had me take a picture of him to send his wife to see if he looked okay," Stewart says. That's exactly what Stewart hopes happens—curious shoppers will experiment with a new style or a new accessory and feel great while they do it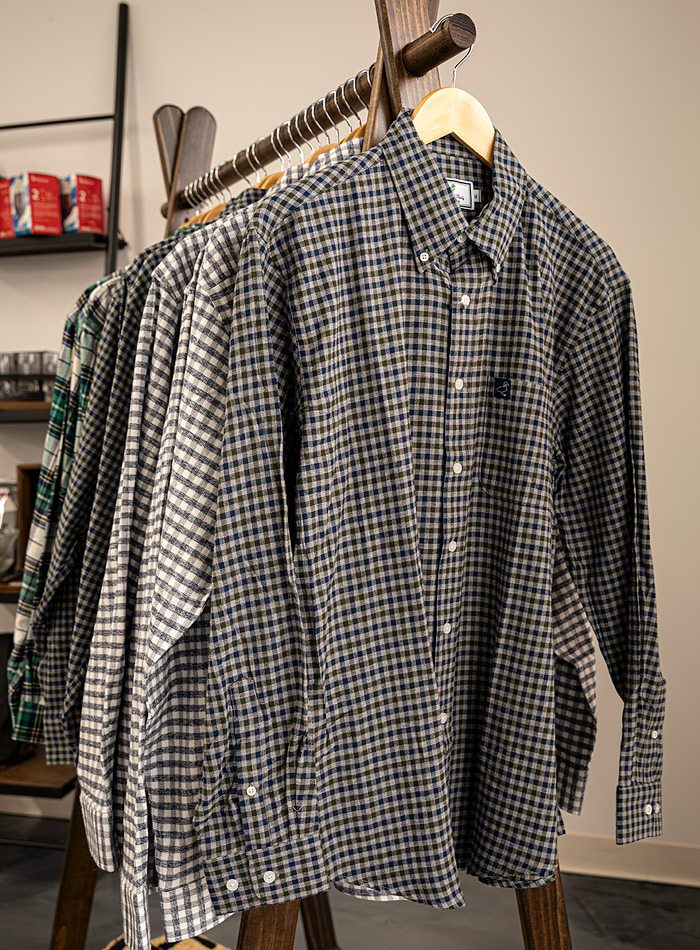 Photos by Brandon Alms Shirts, Lampe Berger burners and incense are just a few things available at H.I.M.