Health
We Tried It: Oxygen Facial
Ready to put your best face forward? We tried a local oxygen facial and are here to share the results. We've also got the lowdown on five more unique facials offered in 417-land.
By Colin Shea Denniston
Jan 2022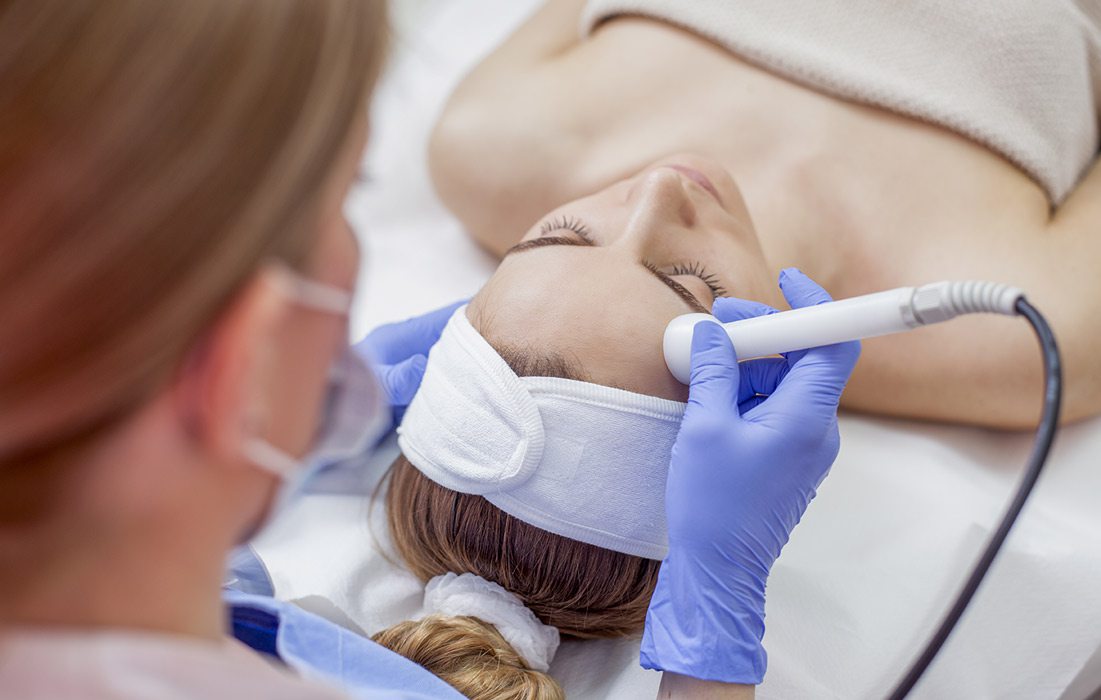 Humble brag alert. I somehow managed to make it through my adolescence and teenage years without any difficult skin or acne stages. I credit genetics and the overwhelming amount of water I drink on a daily basis. But with the stress of the past two years, regular masking and a quarantine diet that stuck around post quarantine, my 30-something skin was starting to look more like that of a teenager and not in a good way. Little breakouts started appearing—something I ignorantly assumed couldn't happen after high school graduation. After getting my sleep, diet and exercise regimens back on track, I felt as though my skin could use a little refresh, jumpstarting me into the new year. 
While I have avoided breakouts most of my life, I'm adversely plagued with extremely sensitive skin—especially on my face. Temperature changes from chilly outside to warm and cozy inside cause my skin to flush red and tingle for what feels like hours. Because of this, chemical peels, microdermabrasion and other invasive procedures are not good options for me. So, I started searching for different kinds of facial treatments offered at local spas, waiting for the right one to present itself. 
While I found a lot of enticing options, I ended up going with the Oxygen Trilogy Facial at Acacia Spa (4058 S. Lone Pine Ave., Springfield, 417-823-8318). I was drawn by the website description of being "remarkably gentle and non-invasive." The facial is also billed as being good for all skin types and requiring no down time—plus my vain side was drawn to the "skin is camera ready—no fillers needed" description.
I took a bit of a risk scheduling my facial the day before boarding a flight to Arizona to be in a friend's wedding. I feared a negative skin reaction causing me to turn heads as I walked down the aisle but for all the wrong reasons. 
Luckily my experience couldn't have been more opposite. After giving my esthetician, Betsy, a brief rundown on my skin, the process started with a series of skin cleansing treatments, each one broken up with a warm towel being wrapped around my face—sealing in the treatments in a cocoon of moisture. I enjoyed the slight grittiness in one of the applications it made me feel as though my skin was prepped and ready to absorb the oxygen and start looking fresher fast.  
Then Betsy turned on a machine that she would use for treatment application. Before starting she gave me a quick rundown of what I would be experiencing. The machine delivers oxygen and a serum through a pressurized system that gets oxygen deep into the skin in a non-invasive manner. Betsy took her time paying close attention to each area of my face. From my eyelids to my neck, not a spot was missed. My skin was still feeling a little warm from the cleansing treatments, so the cool stream of oxygen mixed with the moisturizing serum was a welcomed feeling—especially across my cheeks. Since my visit, the service has gone through some recent changes and is now fifteen minutes longer and includes a cooling mask and an oxygen "dome" to help the skin absorb the treatment products.
While I didn't look in the mirror and immediately see dramatic results, my skin certainly looked more hydrated and felt both tighter and softer. I doubt I'll start doing this treatment on a regular basis, but it was just what I needed to restart a healthy skin regimen and begin the new year feeling—and looking—fresh.
More Unique Facials From Local Spas
Get the Red Out Facial
Nu Essence Spa (1319 E Republic Rd, Springfield; 417-890-7378) 

Reduce redness all while enjoying steam treatment, cleansing, toning, exfoliation and more
Radiofrequency (RF) Ultrasound Facial
The Temple Wellness Center and Spa (3051 S Kimbrough Ave, Suite A, Springfield; 417-886-2033)

Restore those saggy areas using heat energy to penetrate the skin.
Acne Recovery H2O Facial
The Body Studio (1330 E Republic Road, Springfield; 417-771-8585)

Remove impurities and fight acne bacteria using Dermalogica Professional cleansers, H20-Facial suction, and the Cold Hammer.
Red-Light Therapy Ultimate Facial
Cedar Creek Spa (612 Devil's Pool Rd, Ridgedale; 800-225-6343)

This treatment uses non-invasive LED light treatment to "improve circulation and increase collagen."
Custom PCA Facial
Grove Spa (1522 E Sunshine St, Springfield; 417-881-8887)

Tailored to each client's skin needs, this facial includes a neck and shoulder massage, serums and SPF.