Travel
Getaway to Ozark
Discover all of our favorite things about Ozark, from cozy restaurants and shops to unique events and activities you won't find anywhere else.
By Madeleine Rice, Angela Rechtfertig, Jo Jolliff
Aug 2023
Just one exit south of Springfield on Highway 65, Ozark has a population of about 22,000, and that number keeps edging up. In fact it's part of Christian County, which is one of the state's fastest-growing counties. What does that growth mean for you? Well, whether you're a resident or just popping over to Ozark for a visit, you'll get to enjoy the city's ever-evolving landscape. From beloved natural sites like the Finley River and Smallin Civil War Cave to more newly popular attractions like Finley Farms, Ozark has the perfect combination of small-city heart and big fun.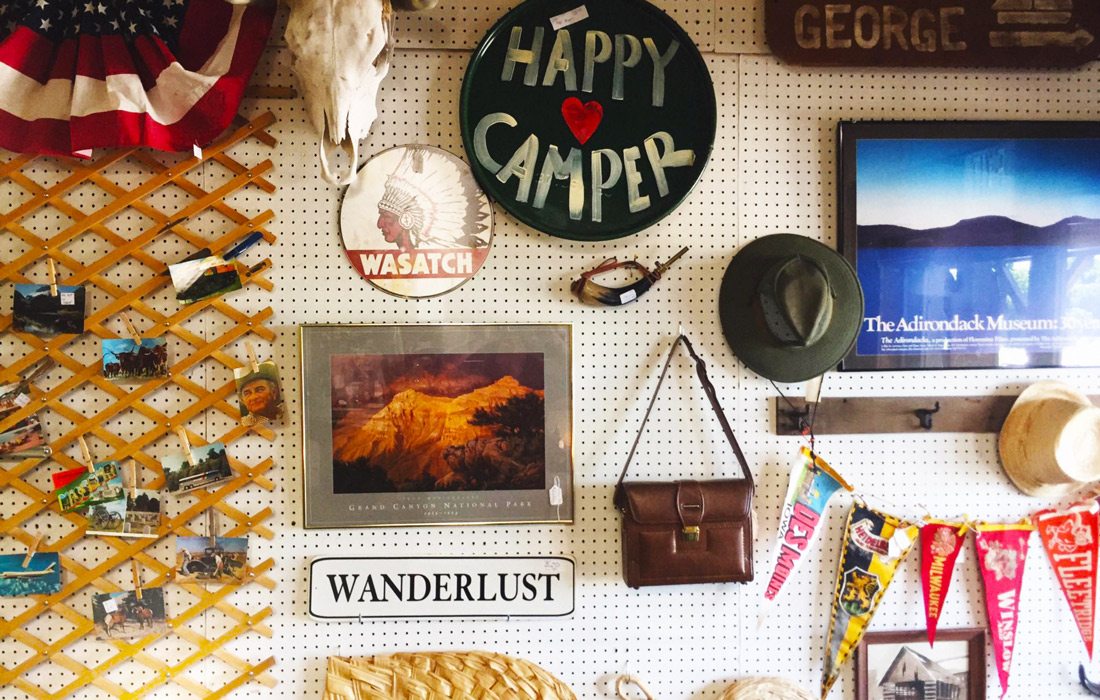 Local Shopping Gems
Mitchum Jewelers
2431 W. Jackson St., Ozark; 417-581-2415
What You'll Find: Mitchum has a wide variety of gorgeous jewelry options and price ranges. With more than 19 designers, a welcoming atmosphere and knowledgeable staff, shoppers are guaranteed to find exactly what they want.
Don't Miss: beautiful engagement rings
HuckaBella Boutique & Marketplace
101 S. 3rd St., Ozark; 417-731-4171
What You'll Find: This market has a large array of home décor items, clothing, accessories and furniture. With seasonal events and sales, this is a great place to explore to find the perfect holiday gift or stock up for back-to-school.
Don't Miss: cozy sweater selection
Camp Flea Antique Mall + Vintage Market
1900 W. Elm St., Ozark; 417-581-2575
What You'll Find: If you love to explore vintage marketplaces and repurposed materials and enjoy crafting, this is the perfect stop for you this fall. Featuring a large selection of antique dishes and décor, farmhouse furniture and more, there is something for everyone.
Don't Miss: locally sourced candles
Spring Creek Antiques
107 N. 3rd St., Ozark; 417-581-5914
What You'll Find: Spring Creek Antiques is a haven for shabby chic enthusiasts. Explore unique primitive decor, discover carefully curated selections from diverse vendors and immerse yourself in the charming tea house's ambiance. You can find all your retro favorites at this antique shop.
Don't Miss: in-shop tea house
The Avant Garde'n
140 N. 20th St., Ozark; 417-485-4857
What You'll Find: Looking for professional assistance with organization, real estate liquidation or staging your home? Avant Garde'n offers each of these services and more. Be sure to visit them and see how they can assist you this fall.
Don't Miss: skincare line
Little Bluebird Vintage Boutique
2004 W. Evangel St., Ozark; 417-485-0614
What You'll Find: From home décor to clothing and handcrafted macrame, Little Bluebird Vintage Boutique is a one-stop shop. Featuring more than 50 vendors, a large variety of products and endless options for finding new treasures.
Don't Miss: vintage handmade clothing, and decor
Heather Hill Farms
5255 N. 17th St., Ozark; 417-581-7665
What You'll Find: Woman-owned and family-run, Heather Hill Farms is a great local alternative to grocery stores. Their store features healthy food options, great on-the-go snacks and home-spun gifts that reflect Ozark's unique culture. Be sure to try their complimentary samples.
Don't Miss: wine and cheese selections
Boomland Square Gifts and Home Decor
1996 W. Elm St., Ozark; 417-581-6512
What You'll Find: This boutique is great for those seeking to update their home decor. With a diverse range of cottage core-inspired accents and charming vintage pieces, you're sure to find the perfect items to create a cozy living space.
Don't Miss: large selection of accent pieces
Neat Repeats Boutique Thrift Store
1936 W. Retail Ln., Ozark; 417-485-4999
What You'll Find: This thrift store features clothing, household goods and more. With seasonal sales,  a community focus and environmental awareness, this boutique thrift shop caters to the needs of a wide range of shoppers.
Don't Miss: fall decorations and fashion.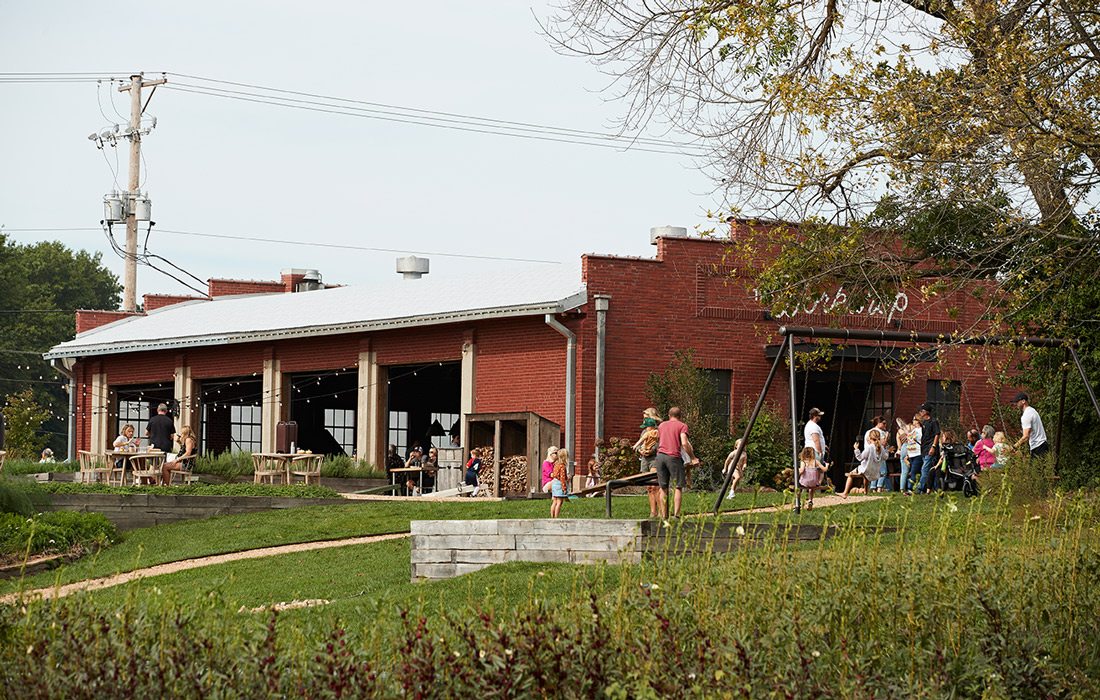 Play for a Day
Spike Down at Volleyball Beach Ozark
Volleyball Beach Ozark (1198 W. State Highway NN, Ozark; 417-771-9330) is the biggest volleyball facility in the country with ten sand courts. If you and some friends or family just want some light play, they have open play hours every Wednesday from 5–8 p.m. and Friday from 5–9 p.m. Looking for something more competitive? Volleyball Beach Ozark also has tournaments and leagues to sign up for. Prices and times of these events vary.
Farmers Market Fun at the Ozark Farmers Market
Ozark Farmers Market (844 Finley Farms Ln., Ozark) is open every Thursday from 3–7 p.m. until September. Enjoy a variety of locally grown produce, meats and homemade desserts. Besides providing your groceries for the week, this farmers market also has a variety of food trucks and live music.
Cool Down and Go for a Swim at the Indoor Aquatic Center
The Ozark Aquatic Facility (1530 W. Jackson St., Ozark; 417-581-7002) is located in the Ozark Community Center. The aquatic center has a lazy river, water slide and even beach access. The Ozark Aquatic Facility also has many other perks such as swim lessons and water fitness classes year-round.
Dinner and a Movie at B&B Theatres
B&B Theatre (620 N. 25th St., Ozark; 417-485-4078) is the perfect spot to wind down the day. Marquee Suites is a restaurant located in the theater. They have lots of food and even a full bar. Order your food and drinks at the bar and have them delivered to you just in time for the movie to start. Anyone who enters the Marquee Suites must be 21 and up.
Go for a Walk at Finley River Park Trails
The Finley River Park Trail (891-961 N. Riverside Rd., Ozark) is an easy walking route for anyone. It is also a great trail for running and biking. You can bring your furry friend with you as long as they are on a leash.
Summer in Bloom at Garrison Springs
Garrison Springs is a hidden gem just down the road from Finley River Park. Garrison Springs has many sightseeing options such as gardens and caves. Due to construction Garrison Springs is currently closed to the public, you can check for updates on the park here. 
Shop the Ozark Square
Downtown Ozark has a variety of local shops and restaurants to keep you busy any time of the day. Spring Creek Tea Room is an elegant bakery with sandwiches and delicate treats. If you are wanting something more laid back, Brickstreet BBQ & Subs is just down the street. After satisfying your cravings, shop at the many boutiques around the square.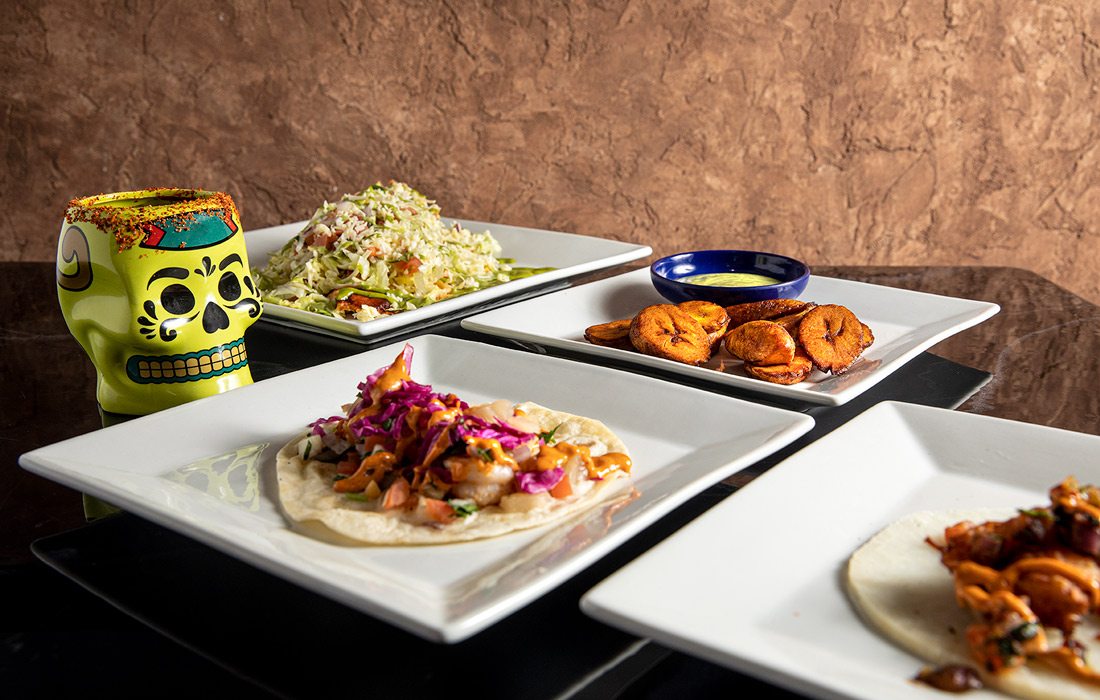 Dig In at an Ozark Eatery
When You're Hungry for Fried Mushrooms
Cafe B-29
1751 W. State Hwy J, Ozark; 417-485-7500
Cafe B-29 features classic American diner favorites from burgers and BLTs to giant pork tenderloins and sloppy joes. The cafe pays homage to those who fought for this country, with photos of local soldiers and uniform memorabilia adorning the walls.
When You're Hungry for Ravioli
Salvatore's Fresh Ristorante Italiano
1932 W. Retail Lane, Ozark; 417-485-3838
With an Italian experience unlike any other, Salvatore's Fresh Ristorante Italiano serves made-from-scratch pasta and fresh prepared dishes. Guests can cozy up in a booth, sit at the bar or enjoy dining on the patio, each of which offers a relaxing atmosphere to enjoy their selection of Italian wines and mixed classics.
When You're Hungry for Cashew Chicken
Yen Ching
5301 N. 22nd St., Ozark; 417-582-0555
With a loyal cult following in Ozark, Yen Ching is the perfect place to solve your Chinese food cravings. Whether you're looking for quick take-out or an elegant dining experience, Yen Ching is always the solution.
When You're Hungry for Tamales Poblanos
Mundo's Latin Kitchen & Bar
5493 N. 17th St., Ozark; 417-485-2160
At Mundo's Latin Kitchen & Bar you can taste the flavors of all of Latin America, starting with the cocktails: a selection of unique mixed cocktails, like the Jalisco Mule and a flight of margaritas. Guests can also enjoy sandwiches, salads and specialty authentic dishes you won't find anywhere else.
When You're Hungry for Chips & Salsa
Iguana Roja Restaurante
107 W. Church St., Ozark; 417-485-8585
Enjoy a variety of hand-made Latin-American cuisine for lunch and dinner. Grab a table looking out at the rest of Ozark's charming downtown and enjoy their "fairy dusted" chips with a bowl of table side guacamole.
When You're Hungry for Charcuterie Boards
The Vineyard Market
1759 W. State Hwy J, Ozark; 417-882-0399
The Vineyard Market helps guests pair the perfect dish with their favorite beverage, from hand-tossed artisan pizzas to delectable desserts. Visitors can also enjoy exclusive events, life music and pay a visit to their state-of-the-art cigar lounge.
When You're Hungry for Quiche
Spring Creek Tea Room
107 S 3rd St., Ozark; 417-582-1331
You can't help but feel elegant upon entering the Spring Creek Tea Room, where you can enjoy handmade desserts, fresh sandwiches and delicious soups. While you wait for a table enjoy exploring their collections of antiques, collectibles and home decor.
When You're Hungry for Fire-Baked Pizzas
The Ozark Mill Restaurant at Finley Farms
802 Finley Farms Ln., Ozark; 417-210-6644
For riverfront dining, pay a visit to The Ozark Mill Restaurant for lunch and dinner. Enjoy locally sourced ingredients in their spacious dining room or patio overlooking the Finley River.
When You're Hungry for Coffee and Treats
Urban Grounds Coffee
5557 N. 21st St., Ozark
This boutique style coffee and plant shop is the perfect place to find your new favorite craft beverage, shop for home decor or enjoy a workshop experience all in one stop. We recommend their Toastie Flight to sample a collection of avocado, goat cheese, humus and caprese toast with a botanical latte of your choosing.
When You're Hungry for Chicken Adobo
Purple Panda
502 N. 3rd St., Ozark; 417-791-1529
The beloved Branson food truck has opened up a brick-and-mortar residence for all Ozark residents to enjoy the delicious Filipino dine-in and takeout.
When You're Hungry for Chicken Livers
Rosie Jo's Cafe
1711 S. 15th St., Ozark; 417-581-6047
For those looking for delicious home cooking, pay a visit to Rosie Jo's Cafe where you'll find fried chicken and Southern eats unlike anything else.